Getting new set of wine glasses, an awesome stylish rug, wonderful chandelier, few nice paintings or picture frames, aesthetic and impressive art work (sculpture), few door hangings, pendent lights with different class shades, china pottery, few candle stands, pair of mirrors, etc. is all we do to make a nice collection of accessories at our home. But does it really makes sense to just merely put in all these or similar or other accessories in a room that to without any perfect placement, designing, and requirement. If each and every accessory is not well connected to each other, if it doesn't harmonize the looks of the room then it's a total waste. You need to harmonize, give a melodious and smooth look to each and every corner of the room with the help of these supporting elements (accessories) to gather up the most marvelous and sound interiors and interior designing.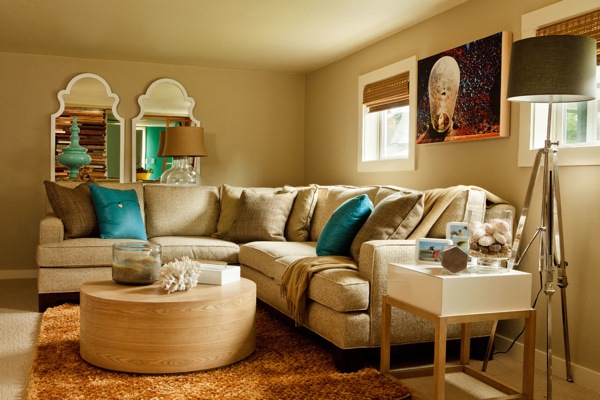 For a well-to-do interior styling and accessory placement and presence it is really important to understand the need of each and every accessory and then get it well connected with your furniture placement, furniture design and pattern, color of the room, etc. The pattern of the accessories should not conflict with the pattern and design of the furniture which is present in the room. There shouldn't be any sense of over accessory placement on the furniture, by the furniture, on the walls etc. Give your rooms a smooth and sweet make up of accessories which shouldn't pretend to be as made up.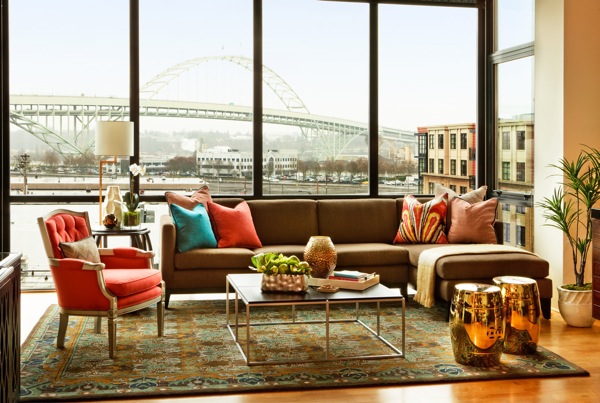 The accessories items to be considered to place in the room should be according to the accessory size, furniture size and room size. Placement of small accessories on the furniture platforms makes it well harmonized with the furniture setting. Whereas, big sculpture or statues if placed at the corner of the room gives a perfect sense it placement as it covers the vacant corner, hardly interrupts in the traffic ways and furniture placement. Remember even the smallest of the center piece can add color and pattern to the room. Choose according to the room color, fabric color and patterns (curtains, upholstery, cushions etc.)Even a small piece of mirror can make a huge difference in the room looks and appearance. Place the mirrors if they are being actually required to sugar up the design ideas.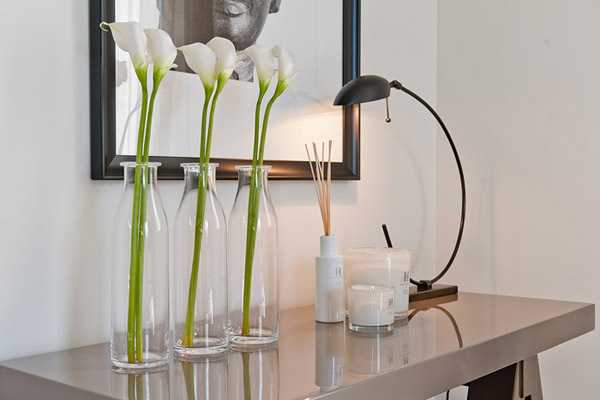 It is good idea to build up a shelve, an open rack or just a wooden counter to show off your extra impressive accessories like glass vases, table lamps, china pottery, etc. Accessories planned and placed on such open counter or racks hardly interfere with any furniture settings and room styling. In fact they help in enhancing a room corner or a vacant space of the respective area.  With all the elements well-coordinated with respect to color, textures, size, placement of the accessory, etc. brings in the positive and the real "feel" to the room. Good lighting is like adding a pinch of more coordination and harmonization to the small yet sweet world of your accessories and room designing.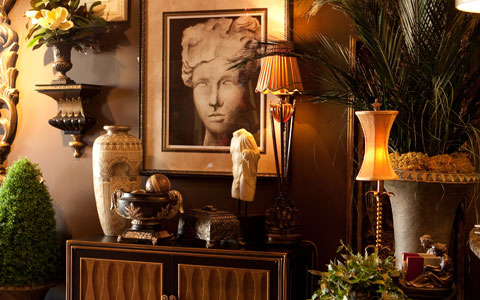 Try to make a perfect impression with the perfect upload of accessories to each and every room. It's time to kill the over use of accessory just to make the space messy, over crowed and over designed. Remember accessories are meant to beautify your spaces in a stylish and impressive manner, not to ruin up your design plans with its overdone. Perfect placement, matched up colors and patterns, appropriate quantity of accessories under one room with the perfect size and styling is all what I call is "harmonizing accessories"..!

comments