Plan layout is the first and foremost step to any of the constructional project weather it's your dream house, office, hotel, showroom, etc. Proper plan layout of the floor area gives us a clear idea about the used and unused space, furniture placement, doors and windows placement, décor accessories etc. What if, we get floor plans (floor layout) in a 3D form to visualize our upcoming project?3D Rendering is most popular and advantageous technology, used widely in architectural industry for interior designing, planning and construction. Everyone wants gorgeous and glamorous interior look for dream house and this flexibility is provided by 3D floor plans within few hours. Flooring is most important factor that plays crucial role in interior designing and planning. If you are spending much money for your interior and not paying attention on floor plan designs then your efforts are worthless and they might ruin up your dreams and expectations. Using 3D floor plan rendering you can get best suitable flooring designs which exactly match with your other interior elements, getting a correct idea of furniture placement, wall colors, etc.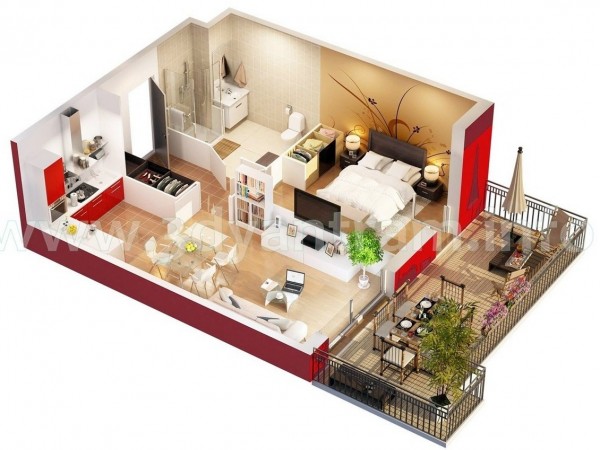 3D floor plans enable us to visualize the pros and cons of planning if done any and it is amazingly time saving when it comes to rectify the mistakes done by your designer or an architect. It hardly takes a click to arrange the missing or over placed elements to get the desired way and style of designing and planning. For exact matches architects and interior designer creates 3D models for accurate outputs and impressive design proposals. It is not only applied for home designs but also used for office interiors, any kind of commercial designing, hospitality designing, hospital or clinic design etc. In short, it is one solution to all the design sectors planning and visualization. 3D models create those type designs which impress your customers. It is fast, time saving and profitable for every architectural/business organization.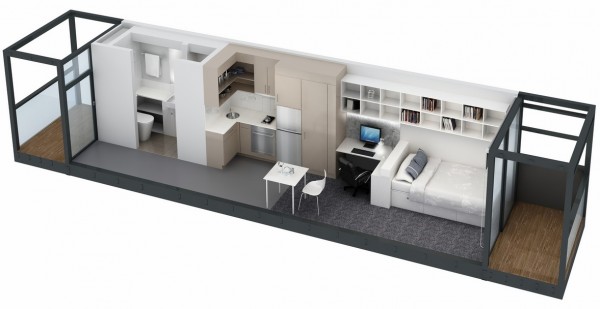 3D Floor Designs serve many of the benefits to the designer/ architect as well as to the client:
Glamorous Floor Plans: It provides neat and clean, attractive, well placed and sexy floor plan to the client that too in few hours. There is no need to work behind one project for months or weeks. Impress your client with clear visualization, fast work and impressive structure of his would be home/office.
Fast and easy to match floor colors with other interior elements: No need to take stress for any kind of color theme or scheme. It enables fast and quick color ideas with wide range of color and texture palate inherent in it. Make themes accordingly and even you might change them in a single click if required.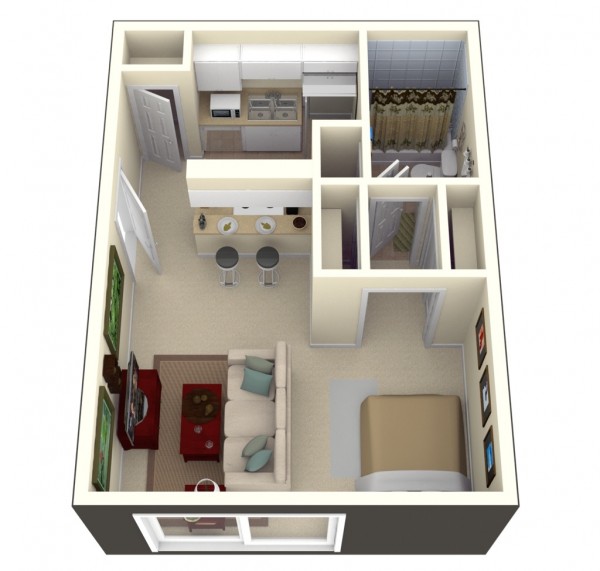 Cost estimation: As we can visualize the whole set of furniture placement with décor elements, upholstery, rugs and carpets etc. it is easier for the client and the designer to prepare a cost estimation which is required to be incurred for the project. You may put on to the few changes if the cost estimation is crossing the pocket of clients budget.
Furniture placement: It gives you a real original furniture placement experience and a feel at your floor layout. Just not the 2D drafting to satisfy your quires regarding furniture placement and looks, here we have 3D effects to satisfy each and every corner of your doubts, excitement etc. about furniture placement. As if you are seeing the real furniture being placed to the respective room or space.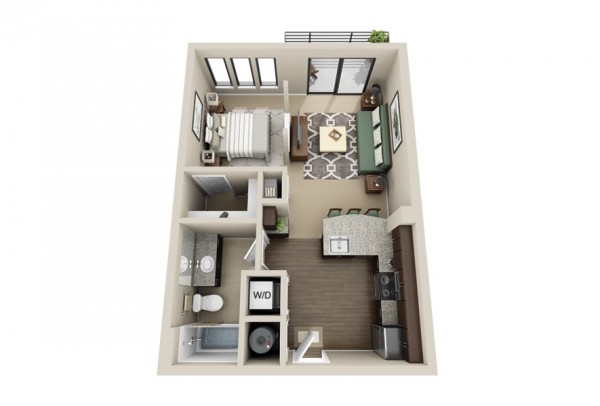 Allow you to apply various traditional/ contemporary designs as per your choices: As mentioned earlier it gives us the freedom to check out different color themes, etc. with a click, it also gives us unless opportunity to experiment different types of designs before we freeze the final one for the project.
Get a 360 degree panorama views to all side: Check out all the walls, doors, windows, furniture, exterior and interior of the house by just the "rotate" tool. No need to hesitate to take a tour of your house or give the pleasure to your client to look upside down, everywhere, to give him a satisfactory outcome.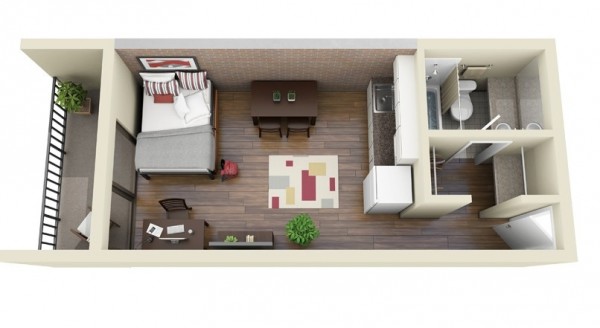 "3D floor plans"  as its name reflects the 3 dimensional views of floor layout  is actually  real comfortable and easy way to work, to impress clients, to save time and to maintain a healthy and understanding relation with your client. Make your work easy , fast and impressive with 3D floor layouts.

comments