Designing a seminar hall poses more challenges than that which you'd normally have to go through when designing any other kind of building. With a seminar hall, first and foremost, you have to consider the functionality of the space. Remember that it serves that specific purpose: to accommodate a large capacity of people for seminars. With this in mind, just because you're designing a space with this very specific function doesn't mean that you should copy a template and sacrifice a unique style. With the right practices and through working with a trustworthy team like that of Eimer Design, you can create a seminar hall that's both functionally stunning and unique.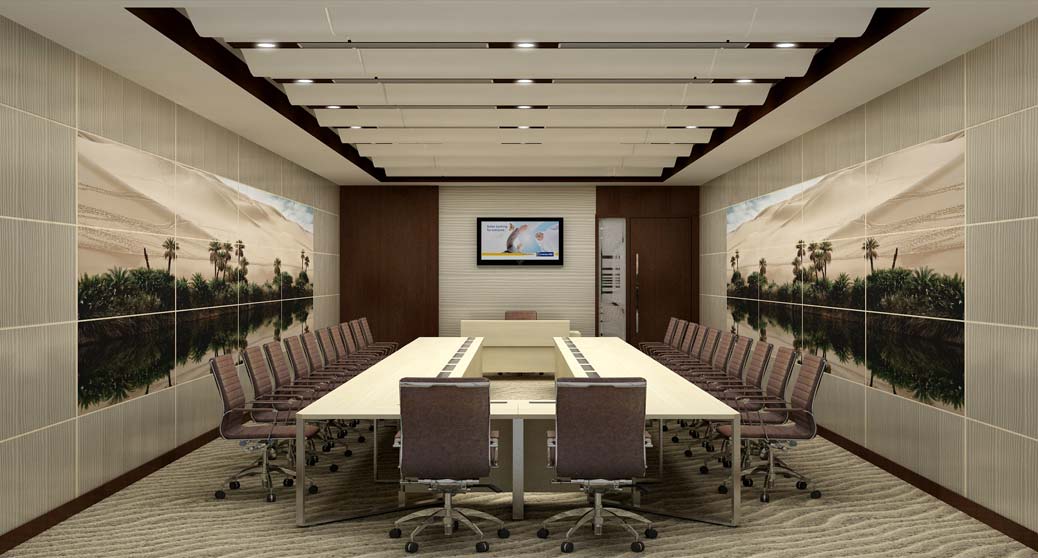 If you're looking for ideas, then you're in the right place. Here you'll learn more about seminar halls in general, how to design them, and what are the essentials that one must always include in creating this space.
A Brief Background On Seminar Halls
Seminar halls are designed to facilitate interactions and face to face communications between students and faculties in universities and businesses. It's that avenue to hold board meetings in the offices and commercial complexes.
Designing such halls majorly depends upon the overall seating comfort, acoustic insulation, and good general illumination. Then, as to the equipment that will have to be placed, well-designed tables and desk board, projector screen well placed behind the desk board, good and sound audio system, and privacy are some of the most important elements to factor in. 
Since the room is designed for a formal purpose, do plan up wisely with formal colors and overall decors. This isn't the time for you to experiment on bright or bold colors, as these can only distract the serious atmosphere during the discussion. But, you don't have to stray away with keeping it comfortable with a personal touch and feel. Lights, plants, and a few little knick-knacks here and there won't hurt.
The prime objectives of the seminar room are group learning, working on group projects, discussion about private and confidential matters, or client works, to name a few. Generally, it's meant to hold around twenty to thirty people. 
To cover up these objects, a designer should simply consider the following elements: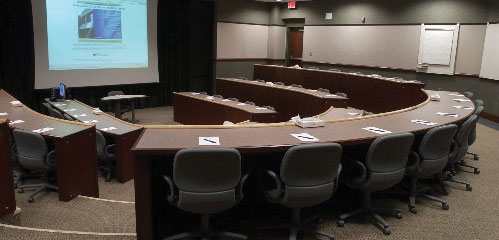 Provide Comfortable Seating With Larger Or Comfortable Work Area
At least a minimum of 24" should be accommodated for each person for comfortable seating and working area. If you can go a little beyond that space, then all the better.
This space would also ensure that they don't feel too cramped in a tiny space and rub elbows with the one next to them. You'll want to keep the individuals in the hall comfortable, so they can focus on the important tasks that they have to accomplish.
Flexible And Easily Movable Chairs:
Accommodate the seating area with light, easy to move, and flexible chairs. Chairs with wheels are the best one to comfort the level of seminar room.
Add Multimedia Audio And Visual Systems:
Seminar room designing is so incomplete without proper audio and video screens. They are one of the major mediums to convey the message and communicate directly with the people seating inside. Placement of video screens at proper height and place is important to get a clear picture of whatever is being displaced.
Furniture Planning:
You may plan up the conversation tables and chairs by putting face to face sitting arrangements. You may plan up in a row system, or a classroom system, theater type seating with attached tables are also allowed. The choice is yours; implement the furniture planning according to the expected people to attend the seminar hall, expected activities, budget and personal choice of your client.
Furniture Designing And Color:
As it is designed for a formal purpose, stick on formal and comfortable colors for furniture designing. Textures of wood, black seats, blue seats, dark brown desk, and a wall with light colors are desirable.
The basic rule to follow with the furniture design and color is always to keep it simple and neutral. Instead of being too immersed in the colors, you'll want the seating to be comfortable, too. That way, the individuals in the hall can last through a long day of discussion, without feeling so much physical strain and discomfort.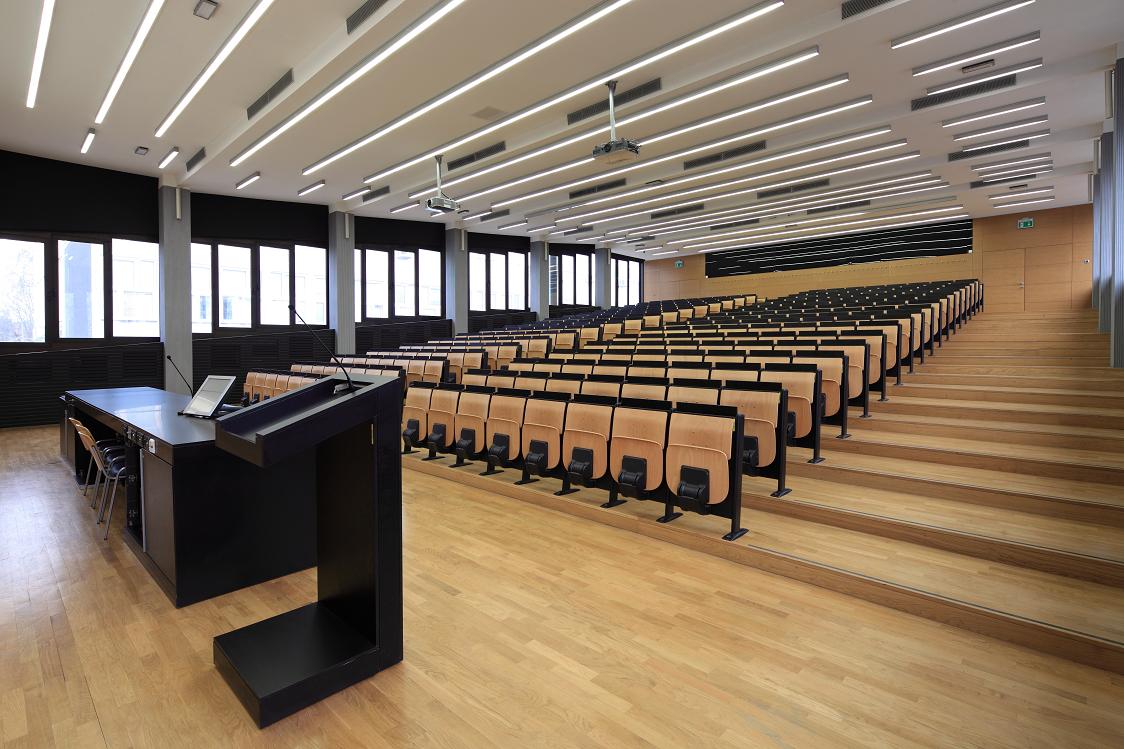 Noise Control
A good seminar hall should be one with the right acoustics and noise control. As much as possible, you'll want to trap whatever noise is coming from the outside so that this won't disrupt the discussion that goes on inside the hall.
Carpet the floor to control step noise. Drapes and upholstered furnishing should be considered. Avoid materials like plastic, fiber, for any kind of designing and placement. Make it a noise-free and comfortable area to get the best place for discussions.
General And Decorative Illumination
With a good amount of general overall lighting, it is important to install a few decorative lights like spotlights, recessed lights, or wall washers to create a dramatic and interesting effect. It's like giving a complete touch to the overall designing of the space.
Spotlights, for instance, are also great to have in random places of the seminar hall. That way, should there be a speaker talking, the spotlight can also be focused on that individual. With this, your spotlight now has hit two birds with one stone. It illuminates the space with a very elegant factor, but also has that function of focusing on a person when needed.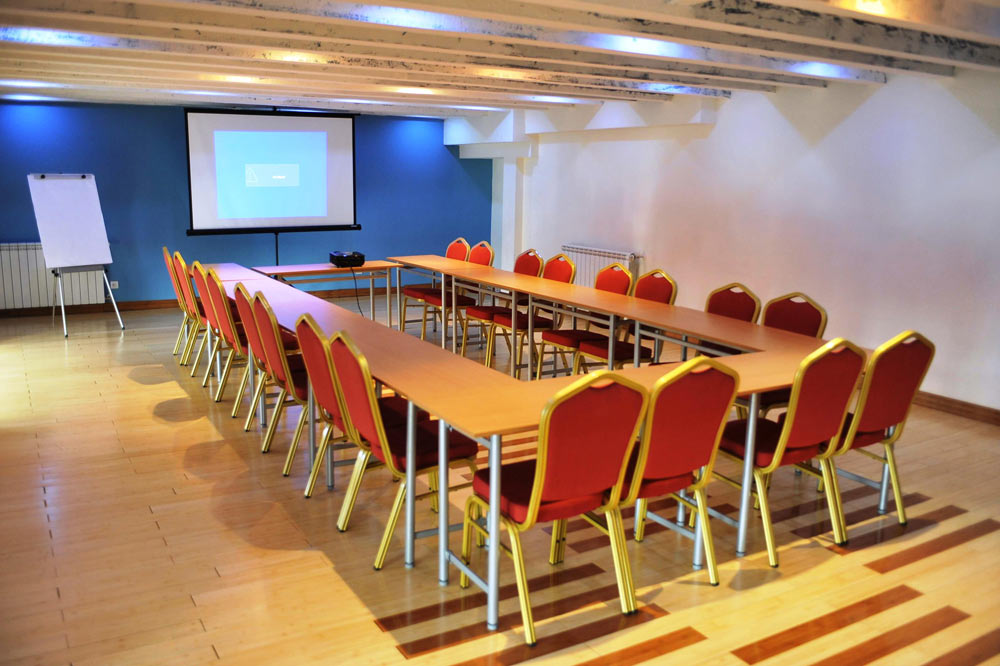 Final Word
Take these basic and general considerations into care before you plan up a seminar hall for an office, college, or school. Create the best of seminar halls with the powerful tools of designing and prime objectives to serve quality designing, good visual and audio service, comfortable furniture, dramatic and interesting walls and false ceiling, and a noiseless atmosphere. Then, after considering all these functions, you might also want to factor in the style aspect. With the right design, you can have that perfect blend of functionality and style. Here you are done with one of the classy and royal seminar halls.

comments