Seminar halls are basically designed and accommodated to facilitate interactions and face to face communications between students and faculties in the colleges, universities, boss and employees, to held board meetings in the offices and commercial complexes. Designing of such halls majorly depends up on the overall seating comfort, acoustic insulation, and good general illumination, well designed table and desk board, projector screen well placed behind the desk board, good and sound audio system and last but not the least privacy the invisible but the most important element to be taken care of.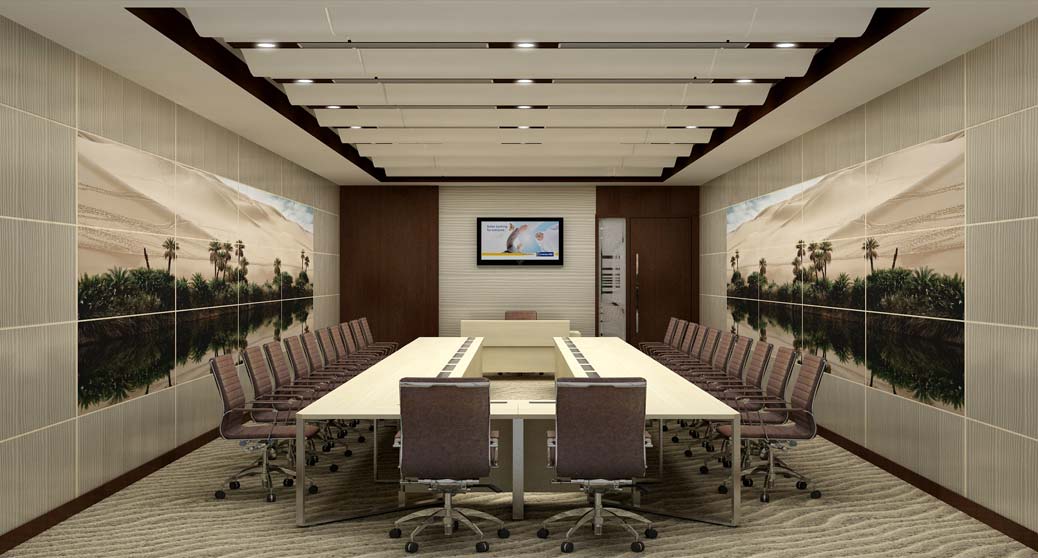 Since the room is designed for a formal purpose do plan up wisely with formal colors, formal designing and over all decors yet keeping it comfortable with a personal touch and feel. Prime objectives of seminar room is group learning, working on group projects, discussion about private and confidential matters or client works, etc. Basically it is room which accommodates simply 20-30 people inside. Not more than that. To cover up these objects a designer should simply consider:
Provide comfortable seating with larger or comfortable work area:
At least a minimum of 24" should be accommodated to each person for comfortable seating and working area. Until and unless people attending the seminar are not comfortable with seating and working arrangements they won't be able to focus to their prime objectives and work.
          Also Read : SUPER STYLISH LIVING ROOM DESIGNS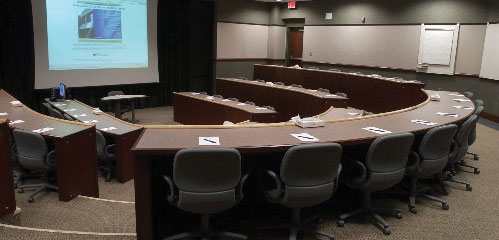 Flexible and easily movable chairs:
Accommodate the seating area with light, easy to move and flexible chairs. Chairs with wheels are the best one to comfort the level of seminar room.
Add multimedia audio and visual systems:
Seminar room designing is so incomplete without proper audio and video screens. They are one of the major mediums to convey the message and communicate directly with the people seating inside. Placement of video screens at proper height and place is important to get a clear picture of whatever is being displaced.
Furniture planning:
You may plan up the conversation tables and chairs by putting face to face sitting arrangements. You may plan up in a row system, or a classroom system, theater type seating with attached tables are also allowed. Choice is yours; implement the furniture planning according to the expected people to attend the seminar hall, expected activities, budget and personal choice of your client.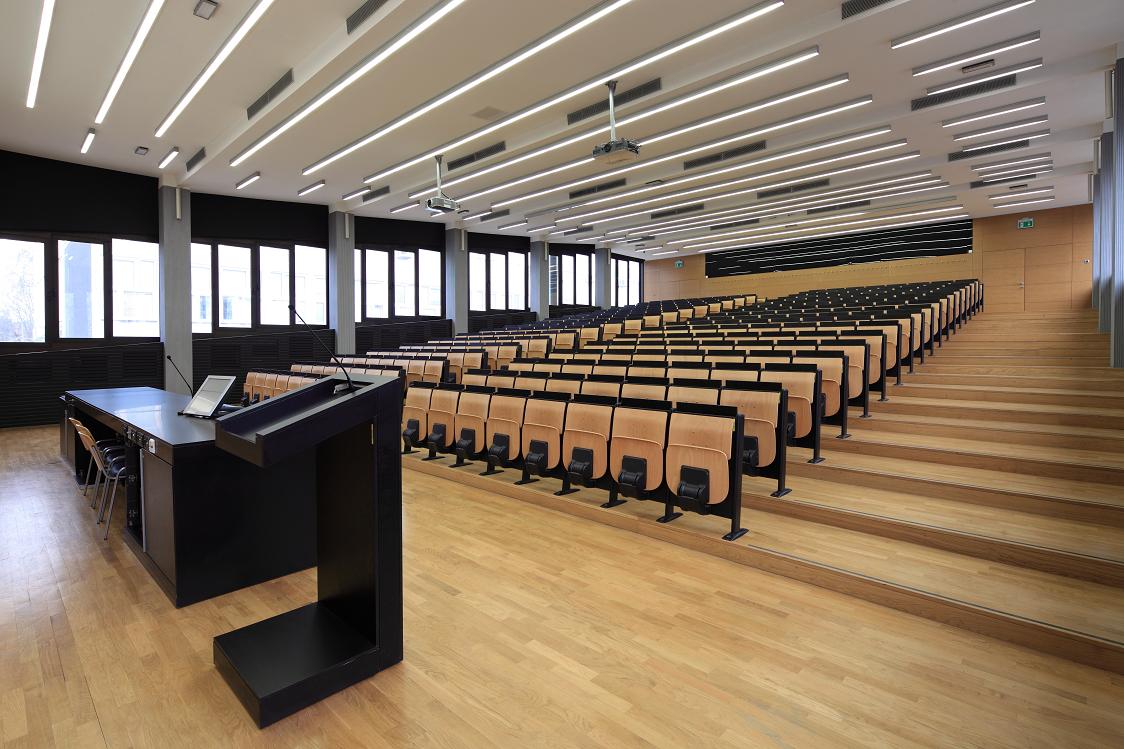 Furniture designing and color:
As it is designed for a formal purpose, stick on formal and comfortable colors for furniture designing. Textures of wood, black seats, blue seats, dark brown desk, wall with light colors, ceiling with light design and recessed light flushing out of false ceiling etc. are desirable.
Noise control:
Carpet the floor to control step noise. Drapes and upholstered furnishing should be considered. Avoid materials like plastic, fiber, for any kind of designing and placement. Make it noise free and comfortable area to get the best place for discussions.
General and decorative illumination:
With good amount of general overall lighting it is important to install few decorative lights like spot lights, recessed lights or wall washers to create a dramatic and interesting effect. It is like giving a complete touch to the overall designing of the space.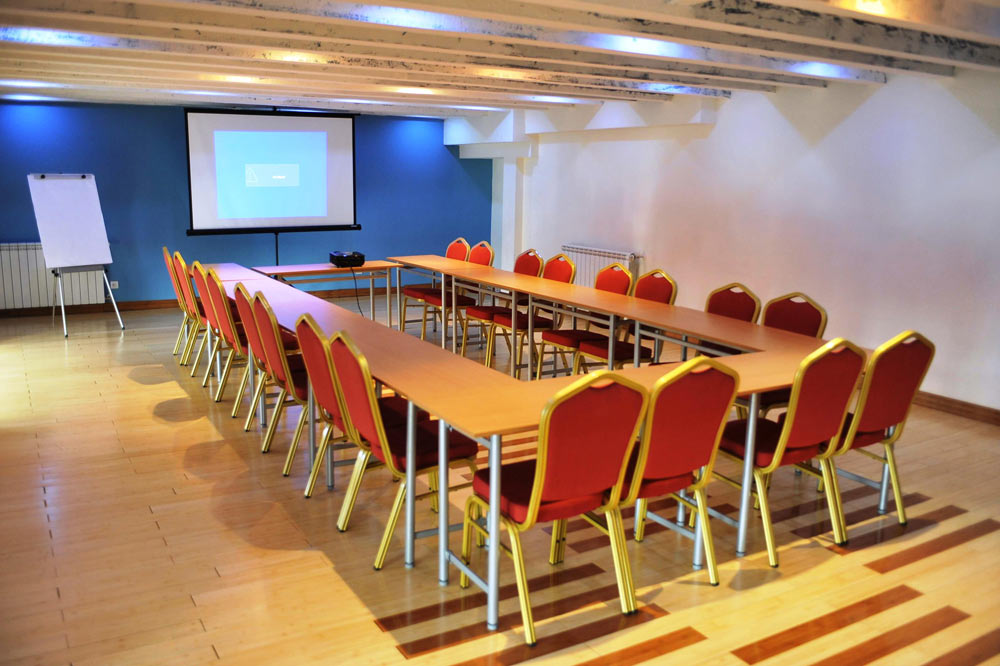 Take these basic and general considerations into care before you plan up a seminar hall for an office, college or school. Create the best of seminar halls with the powerful tools of designing and prime objectives to serve quality designing, good visual and audio service, comfortable furniture, dramatic and interesting walls and false ceiling, noise less atmosphere and last but not the least all these inside the budget of the client. Here you are done with one of the classy and royal seminar halls.

comments