My pleasure and a very warm traditional welcome to everyone to join the path of amazing journey of celebrations and fest of unending adorable designs and decors under one roof. Yes, I am talking about the most amazing, traditional, colorful, authentic Indian Fat Wedding arrangements, designs and decors.  A show which never fails to entertain! It's filled with all that one can ask for music, dance, drama, family ties, Indian decoration, traditional designing and work of amazing art being displayed at every corner of wedding venue, place and home. It's a one stop to the entire visit and enjoy full Indian culture, designs, auspicious décor and accessory items, lights, crackers and colors which will even brighten up your life.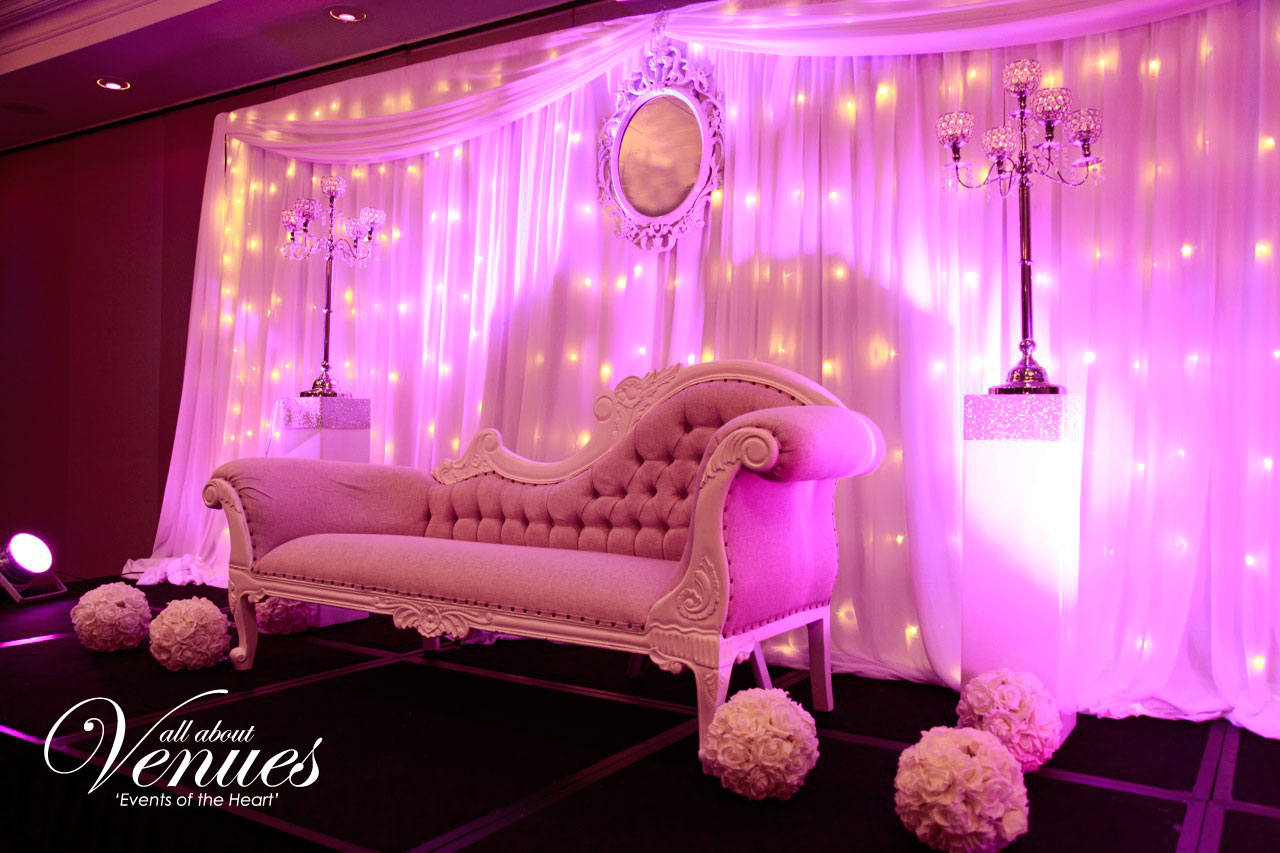 An Indian fat wedding always serves you with the delicious, eye catching and most astonishing design and décor work around. Simple place of wedding area is being turned into path of flowers, illumination, in short, path to the sweetest journey with a warm gesture of welcome to the would be married couple. The big Indian wedding is considered to be a beautiful function, full of colors, dance, music, designs and traditional decors tied up with chosen wedding theme according to personal choices, budgets, castes and culture and above all it is to woo the couple for their life's new journey.
Big fat Indian wedding themes we are talking about are :
Color-based Themes – Based on Peacock colors, traditional auspicious Indian colors (red, yellow, green) etc. everything is done under the chosen color theme to make it more bright, colorful and rich. It is one of the ways to convey wedding style and personal choices.
Flower-based Themes – Every inch and feet of the wedding venue is decorated with most expensive and highly decorative flowers – Roses, Lilly, Orchid, Peony, Tulips, etc. which are also being imported to the wedding venue from different part of the world just to make it a class and cherish its memories forever.
Bollywood Themes – destination wedding venues such as Udaipur, Jaipur etc. where a palace wedding can be held + intense firework display + ball-room style wedding tent + celebrities appearances and loud filmy decorations.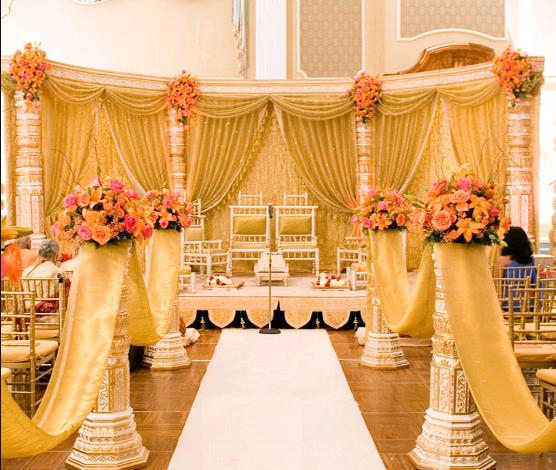 Punjabi Themes – Punjabi weddings are colorful and lively! They are a fusion of majestic elements with lots of hanging flower work and shimmer. They are loud with designs, eye catching accessories, full on design treatment to each and every corner of the wedding venue.
Moroccan Wedding Theme – Such theme weddings are usually in erected structures such as tents and canopies and have elaborate carpeting and detailing. Visuals of camels and desserts. Curtains work with tassels of gold coin.
Mughal Wedding Theme – The colors used for this theme are often gold and green, orange, purple and pink. Crystal pillars and vases are placed to celebrate the decorations. Curtain work with tassels. Low and colorful seating with bolsters and cushions. Murals of Kings and Queens as backdrops.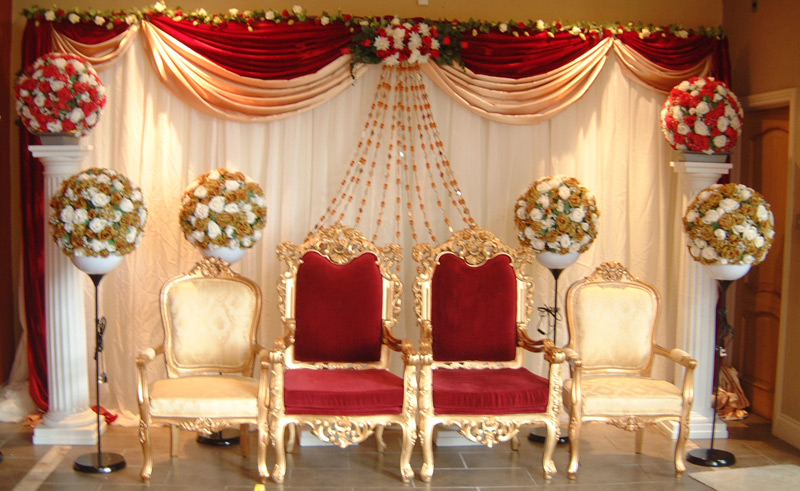 Expressions of happiness can be captured in overall decorations and designs of the wedding venue and tents. Wonderful hanging illuminative works carry the sparkle of smiles and shine without failing to convey the message of most impressive attractive designing. Few decorative candles, traditional lamps, traditional wall and tent hangings, plays the perfect supporting role to this huge and giant work of decoration to be accomplished with high and un-forget full wedding celebrations.
Not to be forgotten the most especially designed and decorated area of the wedding is "the stage for the couple"  "the mandap" (covered structure with pillars, flowers, cushions, high decorative etc. for the wedding ceremony) and "the reception hall". Lavishly covered with flowers, flooded with lights, comforted with amazing seating arrangements, cushions, traditional fabric covers, floor being treated by authentic traditional carpet to comfort and welcome your feet. To end up with is the lavishly decorated wedding car with different flowers, ribbons, fabrics, to take the bride home with few blushes of happiness and tears of smiles.. !!

comments