Exposed stone walls in interiors have always been in fashion. This feature has been used widely for its natural feel and elegance. There is a myriad of ways of incorporating natural stone in your wall décor. Using your creativity and imagination, a stone wall can create a wonderful focal point in the room or any area it is added to.
Stone is now not limited to only kitchen counter tops or bathroom countertops. With a lot of variety in stone claddings right from veneer sheets to onyx, with varying budgets from high end to basic cladding. It has become a popular feature in interiors.
Advantages in using stone in interiors
If you like to have an exposed stone wall in your house, you need to know some important features about them. A raw stone wall has
· Natural look and earthy feel
· Durability, long life and easy maintenance
· Huge variety of materials which can fit any style or budget
· Eco-friendliness
· Beautiful and rich texture
· Interesting patterns created in wide variety
· Good sound insulation properties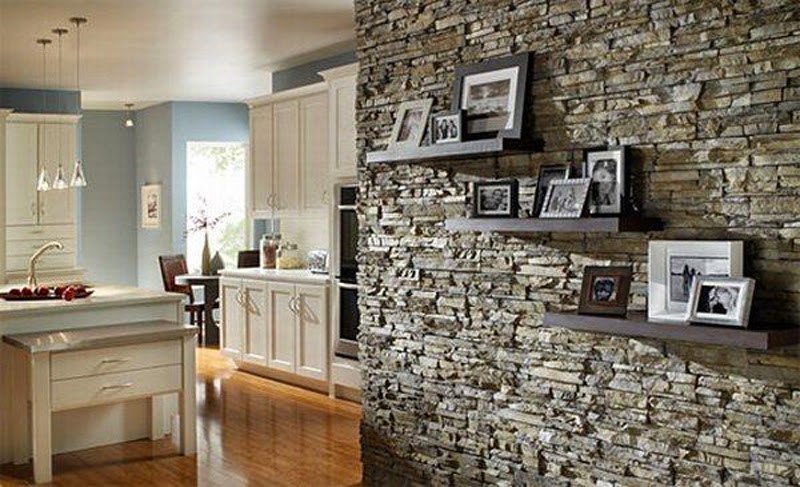 Commonly used Stone types
The common types of stones which can be used to create outstanding focal points are
· Sandstone
· Limestone
· Slate
· Brick
· Coral stone
· Pebbles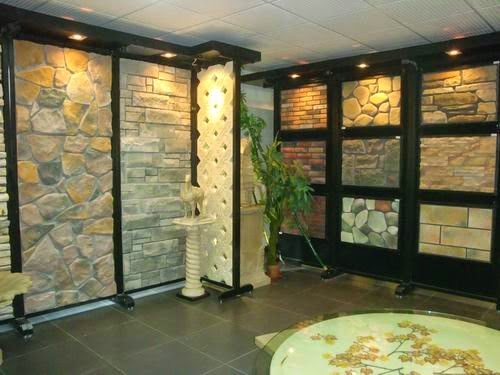 Design Tips
The following design advice can help you achieve the most spectacular effect with exposed stone walls:
· Skillful lighting will enhance the beautiful texture of stone – never neglect this feature. Especially uplighters and down lighters add glamour.
· Use some "warm" materials and textures as stone surface make the space look cold. These can be timber, puffys and throws, pillows, carpets and rugs.
· Add some bright accents with warm colors – reds, browns, oranges and yellows. They will make the room look more cheerful and inviting.
· Highlighting seams with different color will accentuate the dramatic patterns of natural stone. Use this technique if you use stones of different sizes and shapes: it will enhance the effect.
· For small spaces consider exposing only part of the wall otherwise the result might be too powerful and overwhelming. The small piece of exposed wall will have the same effect and you can also save on costs.
· For more unusual and interesting look try exposing areas of interesting shapes. They will look very natural, especially if they are located near the ceiling, wall corners because these are the places where the plaster usually starts to fall off.
· Creating patterns on floor is also a great idea especially in the outdoors. A simple pebble path looks stunning and inviting.
· In bathrooms onyx, marble and granites look wonderful. A pebble path to the shower also is a wonderful add-on to a natural feel.
· In case of using veneer sheets or stone tiles giving them a dry lacquer polish helps in easy maintenance.
· Stone and green plants are meant to be together, so using stone in outdoors along with green plants is combination that never fails.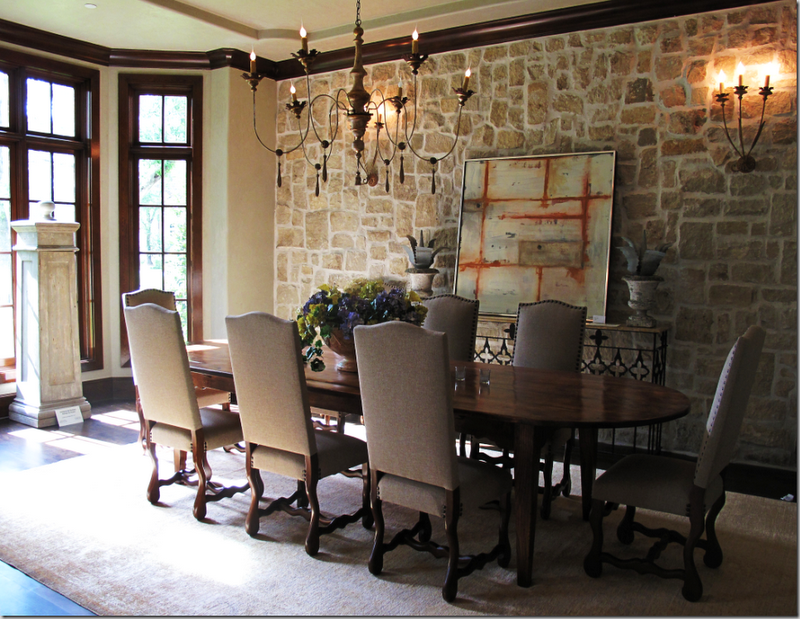 Apart from wall claddings, now we have wide range of stone art for both interiors and exteriors. From fountains, sculptures and wall arts a wide range of decorative options are available to choose from to give your house the classic stone elegance.

comments