When it comes to Christmas decorations it means a special way to design up your home, office, rooms, spaces, exteriors and interiors. What else could be more special and unique if Christmas decorations are purely home made with some easy to try do-it-yourself activities that too with some of your kept ornamentation, stationary's, ribbons, adding charm to your old candles etc. Let's try it this way as well for a unique and sweet touch. Collect out all the ornamentation's, things that can be used for Christmas decor activities gather them aside and start with the unique styling of Christmas this year with the simple yet elegant form of do-it-yourself decorations and ornamentation program.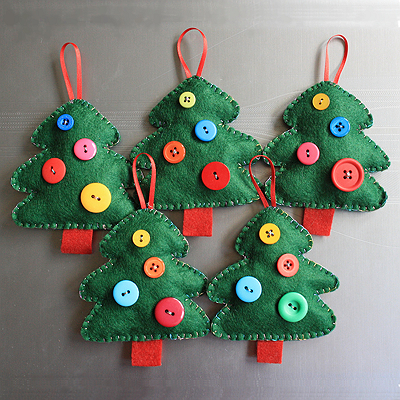 Also Read: MAKE YOUR HOME READY FOR CHRISTMAS 
Few of the simple crafts work to start with that can add an instant charm and soberness to the Christmas decors. Cut out of Christmas tree with marble paper, crape papers, scrape paper etc. pinned with some colorful buttons on it tied up with a red ribbon above to hang it can be a useful and attractive tool to charm up the Christmas decorations. You may even use glitters or pieces of cotton to ornate the home made sweet Christmas tree hanging.
Clever use of cranberries with some greenery and salt in a transparent crystal vase or glass can turn into a wonderful center piece for any furniture or can be placed to grace the kitchen counter as well. Collection of colorful balls in a crystal clear vase, bottle or glass makes an attractive center piece for living room table, dining area or family room space.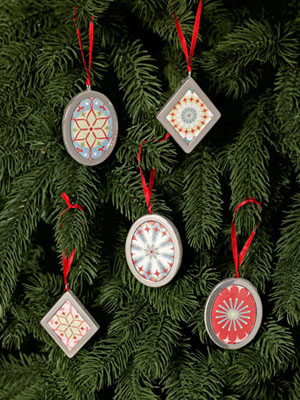 Also Read: CHRISTMAS TREE DECOR
Give your simple white candles stunning looks just by pinning up few golden office pins to it. You may even wrap around the red ribbon or a piece of tinsel to the candle to give it a glossy and appreciable look. Curl up the ribbons, pipe cleaner threads, and colorful threads on your figures and place the curled super sexy threads on to the straws, place them in the glass, place them on the top of wine bottles, put them beside Christmas cakes, hang them on the Christmas tree to get a gorgeous and smoothing look.
A simple bow above your door knob or mantel meant of simple ribbon, golden ribbon, green leave fabrics can be a sensational and attractive way of decor for this Christmas. Filling up of clear crystal ball, jar or glass with tits bits of cotton to give a snowy effect can equally work impressively for Christmas do-it-yourself home decors.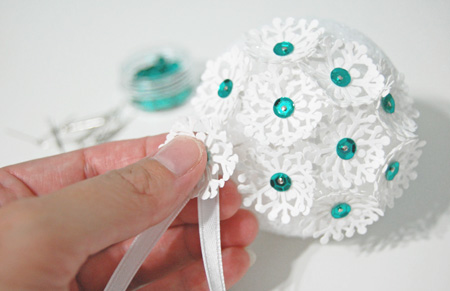 Also Read: CHARM UP THIS NEW YEAR WITH LIGHTS 
Simple pasting of few crafts leftover on a cotton ball, gives it a decorative look which can be hanged over the doors, can be used to charm up the beauty of mantel. Make good use of colorful candies, peppermint candies etc. by simply putting them in crystal clear jar and make it center piece for your dining table.
Left over with few of the Christmas balls, string them together with a wire, swag or colorful ribbon just to produce one of the impressive and eye catching Christmas home decors. Thread up the gifting bows in a string to make an attractive wall decor piece. Make good use of indoor plant pots, by just filling them up with glitter balls or colorful balls.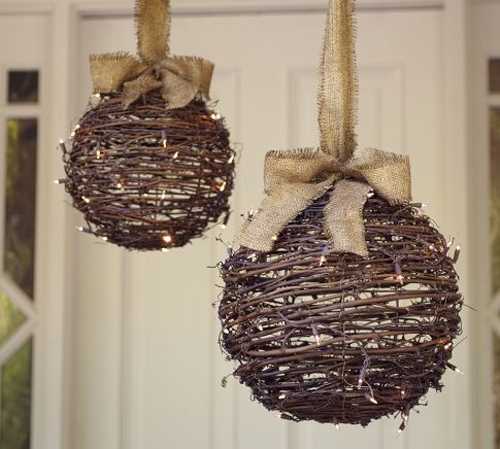 In-between all these ornamentation items how you can forget the famous and most wanted jingle bells. String up few jingle bells together in red ribbon or golden thread for a welcoming knock at the door. Use of red socks can be purely done to cover the spoon handles to give it a warm and cozy look. Create some artificial snow with the help of thermocol and gather it up at the few corners of the house.
Cover the LED bulls with colorful plastics to get colorful and sweet effects for interiors and exteriors of the house. You may even nest up the bulbs with some rustic threads or golden threads to get authentic and stunning light effects.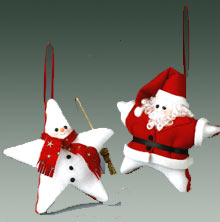 So, finally discussed about many do-it-yourself decor activities for this Christmas I guess..! Hurry up and gather all your home ornaments, things, crafts, crystal clear vase, mugs, jars, etc. to get easy and impressive home decors this year. Make your Christmas really more beautiful and amazing with your pure hard work and efforts behind it.

comments