Time and time again I hear clients say: "I've tried moving the furniture every possible way I could think of, to give a better look and more of the comfort but it just never looks any better. It isn't very comfortable, either." Chances are you've said these same things to yourself or to your designer. Proper furniture placement and balance may seem to be a complicated task, but all it really takes is common sense and learning to look at spaces in a new way.  It is simple yet bit complicated task to go with but m sure once you learn to look at your furniture and space togetherness you will find easy to work on this particular interesting task. So, let us start up with few perfect furniture placement secrets for some better, more comfortable and relaxing interiors of home or office.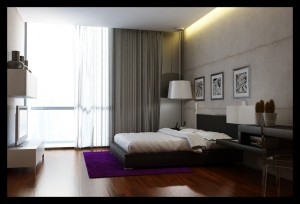 Think about the location of your doorways.  Before planning furniture placement for any room do not forget to consider the location of doors and windows in the room. If there are two doors, consider having the traffic pattern move behind the seating, not through it, from one door to another. Place the furniture away from the door access. (Keep the clean clearance between furniture and doors).  It makes more easy and comfortable to pass by, use the space and furniture never become an obstruction between the walking ways.
The placement of your major piece of furniture is important: Most of the floor space is occupied or employed by the big furniture of your home and office. Big furniture's which occupies large amount of space needs a perfect placement so that it doesn't come between the walking ways or occupy unwanted open spaces. Do not attach any furniture to the wall directly. You should keep at least 6" of gap between the wall and the furniture. Don't let the big furniture pieces mess up with your floor area and traffic ways.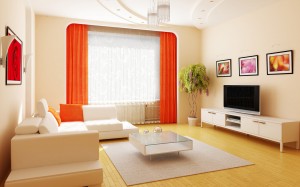 Consider your seating arrangement: If you have a long wall, establish your seating arrangement there with the sofa against the wall as the anchor. At times low height seating or day bed system works as a great combination with sofa in family rooms or living room area for the perfect blend of formal and informal needs.
The balance of a room is affected by both the placement of furniture and the size of each piece. Room size and furniture size directly or indirectly effects to the presence of each other.  If all of the big pieces are crowded to one side of the room, it will be off-balance horizontally. If much of the furniture is either too bottom-heavy or too top-heavy, a room will be off-balance vertically. Shape up the room size and furniture placement in a balance and well harmonized manner to get the best of visual presence and appreciable designing.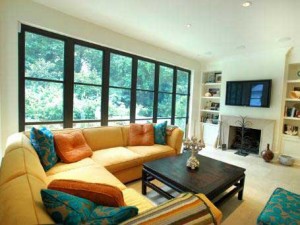 Color combination:  Funny but reality is that even the color combo of the furniture and room walls do matters a lot if selected perfectly or not. Not just the perfect placement of furniture comes by placing the furniture at the right place but the color theme/ combination of the rooms can bring in a lot of difference in the visual impact of the space. Let the walls be of sober and light colors and to give a perfect balance and harmony let the darker shade of furniture harmonize with it. It's a simple logic of contrast based color combo for interesting interiors.
At times with colors, space and shape of the room accessories also play an important role to achieve the perfect placement and visual impression of the furniture.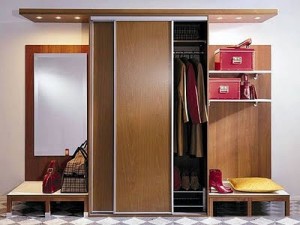 It is a very simple and interesting task to go with.  So try to place your furniture with these ideas and tips and I am sure you will definitely bring the required change and will come out of the sick feeling of losing hope to get a better and well placed furniture spaces. These tips can give you well managed home and office with perfect placement of furniture. You just need to understanding you home and office space well and then place your furniture's in it.
Image Credits: www.rebalkan.com

comments