We All Have Mirrors At Home
We usually buy different furniture for our house. Nowadays we have easy access to different online stores and we find a wide variety of modern furniture to choose from. Something that people usually buy a lot is mirrors. Do you have mirrors at home? Are they big or small? Many homes have different mirrors in different areas such as the bathroom, the bedroom, in the hall and other areas. Some of them are just for decoration while other ones are used to seeing yourself and be used to comb your hair put on makeup etc. Nowadays, you can find different styles and shapes regarding mirrors. Many houses also use them to illuminate their environments and also to make their environment look bigger, but, have you ever thought about antique mirrors. Have you ever seen them? Do you know where to get them and how much they cost? Well, here we have some valuable information for you before you make a decision.
Buy An Antique Mirror At An Affordable Price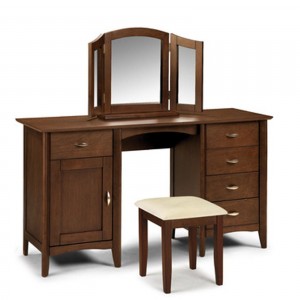 Antique mirrors are one of a kind. Many years ago they were made differently from the one we see now and buy in different stores. In the past, they were made big and with a beautiful frame that was usually made of wood or steel and it usually has a unique decoration on this frame. Antique mirrors are a piece of art, therefore everyone would like to have one at home because they are not easy to find. Have you seen this type of mirrors in movies or on TV? Well, if you have, we would like to tell you that nowadays you can have one of these mirrors at home at an affordable price. Many people think that buying antiques is expensive and due to this reason, they never buy one. But, what usually happens is that once a person buys an antique, they start buying more and more until they become antique lovers and in the end, decorate their complete house with antiques. If you would like to have this experience and become an antique lover, don't look further and rely on Fireside Antiques and you can rest assured that as soon as you see our antiques, you will love them and start buying them. 
Get Your Antiques With A Certified And Honest Company
If you are located in Edmonton Alberta and you would like an antique mirror for your house, then you need to rely on Fireside Antiques. Since many years ago we have sold different antiques such as furniture, tables, storage, and beautiful chandeliers at the most affordable prices. Our knowledgeable team has the expertise with antiques and you can rest assured that every time they assist you, you will have an expert by your side. We also have a skilled team that restores each piece of furniture to ensure that you are getting a unique piece at our store. We are a certified group that knows everything about antiques and that always makes sure that our final customer gets a real piece of art. If you are thinking about getting a mirror for your house, you should consider getting an antique mirror that will give that unique look to your bathroom or bedroom. Every time that you buy an antique mirror with us, you can rest assured that you are taking a beautiful piece with you home. Don't look further, if this is exactly what you are looking for, you can call us at 225.752.9565 to speak to our friendly staff who will gladly give you all the information you need and guide you through the process of buying the antique mirror that best fits your needs and budget. If you like to surf the web, you can visit us on our website where you can learn more about our services and check the gallery of our products and choose the one that you like the most. We've got a wide variety of antique mirrors to choose from and we are pretty sure that we have the one that you are looking for. Remember, if you are buying antiques, you should rely on honest companies like ours, otherwise, you will be at risk of losing your money and probably buying something that is called an "antique" but in the end, it is not. Don't look further contact Fireside Antiques and rest assured that every time you buy an antique with us, you will be making one of the best purchases in your life. Contact us now.
comments