The wishbone chair, originally known as CH24, was first designed in 1949. Since then, this chair, whose inspiration came from the design of the thrones of Chinese emperors, has been in production. Mainly crafted by hand, the wishbone chair has unique features which make it an ideal choice for your home. Given its design, it can be used to enhance your home's interior decor, and at the same time, remain functional.
Get a dining set of wishbone chairs.
Unlike modern dining room sets that come in set numbers, you can custom make your dining area with as many wishbone chairs as you wish. The original wishbone chair had a light-colored wood frame, and the seat was woven from paper cord. However, over the years, several versions of these chairs have been created, including styles with dark wood stains and colorful finishes.
The changes to the chair have made it possible for people to choose one based on their preferred style and theme. Having a dining room made up of wishbone chairs will give your room a contemporary appeal with hints of modern styles. The seat has a height of about 17 inches, which is adequate for standard dining tables.
Use wishbone chairs to upgrade your home office.
Most offices tend to have the same format, and possibly chairs. Your home office is part of your home, and you can make it as stylish as you would like. Instead of opting for an ordinary office chair, you can opt for a wishbone chair. This chair is both sturdy and comfortable, and the elegant curves will make your office homey.
You can also choose to have wishbone chairs for your visitors, especially if you often handle official business in this room. Having similar chairs around the room will give your office a complete look. However, wishbone chairs fit in any room, irrespective of the type of seats, so it can remain as a stand-alone and still look great.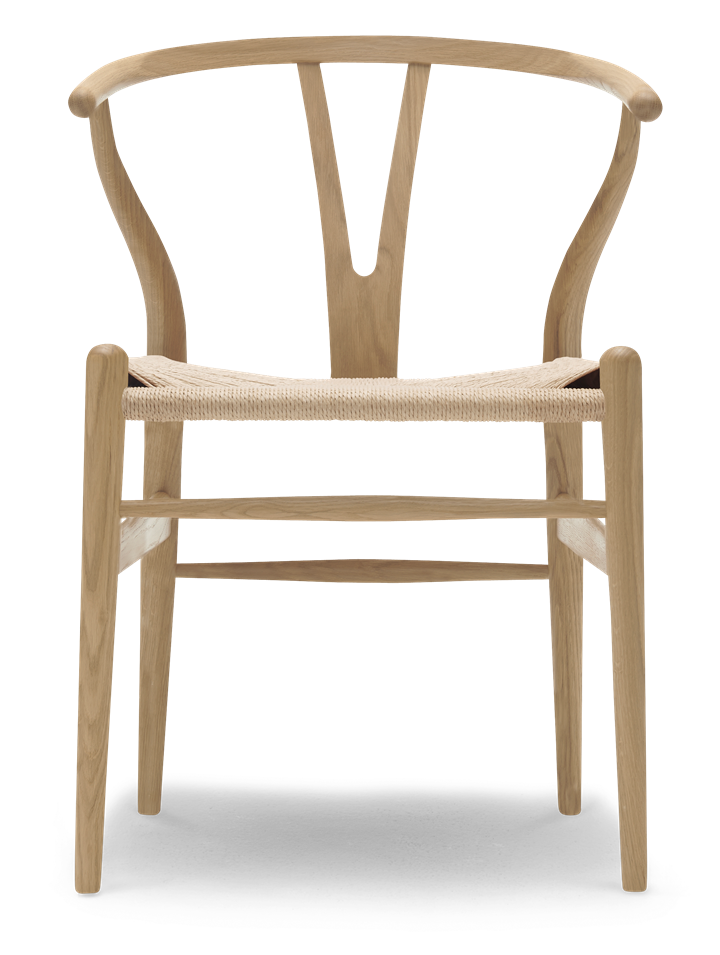 Use it as a seat or work of art to fill a space.
Do you have a space in your home that you have failed to fill? Why not place a wishbone chair in this area? It could be the end of the hallway or an empty corner in a room. Having a wishbone chair in such an area will give the impression that it is some form of art, and at the same time, it can give you a place to sit and think, especially when you are seeking solitude.
Use the wishbone bar stool for island seating.
Some people struggle to find comfortable yet attractive bar stools to use on counter height tables or kitchen islands. Wishbone chairs are available in different height variations, so you can use the stool which shares the same sculptured open curved back design as other wishbone chairs, but is taller, at about 24 inches.  
Wishbone chairs for your patio
Wishbone chairs are comfortable, attractive, and the right height for any patio. You can host and relax on your patio for hours without feeling the need to stand and stretch your muscles thanks to these chairs. Finally, you can use wishbone chairs in various colors to make your patio even more attractive and colorful.
These chairs are a work of art, and they give you a glimpse of mid-century designs. Interestingly, this ancient style complements modern furniture and home designs, such that you can use the wishbone chair anywhere in your room, and it will look great.
comments