Selecting the right flooring for your home is not as easy as it seems. Many factors come into play when doing so, such as costs, durability, moisture, etc., which all decide about the right flooring to choose. With the help of the following tips, you can choose the best flooring for your home. So, let's get started.
Installing in a moisture-prone area
If you have a room, which often faces moisture, like a bathroom or basement, then you need to choose flooring that can withstand the wetness. You can choose flooring types like vinyl tile, porcelain or ceramic tile, or concrete for it. If, however, there is no need of worrying about moisture, then you can stick with any type of flooring for the room.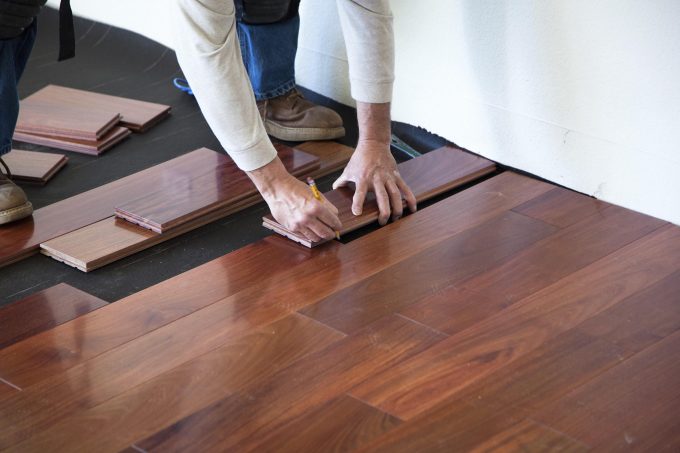 Ensuring durability for your flooring
If you have kids and pets around the house, then you may frequently face situations of wear and tear. Thus, your flooring needs to be sturdy enough to shield itself from the scratches and bumps. While you can take care of scratches by sanding the flooring, yet you can just try getting a more durable flooring like plank vinyl, laminate flooring, hardwood or concrete. You may have a question in your mind – are concrete or hardwood floors better for you? Well, the answer totally depends on your usage type.
Deciding on a budget
The best thing about floorings is that you can have them in a variety of budgets. You can find the cheapest flooring types, such as laminate floorings, at a price lower than $2 per square feet, or you can have exquisite hardwood or vinyl tile floorings at over $5 per square foot. Again, it totally depends on your budget, lifestyle, and requirements. Choose a type that is durable as well as subtle to look at, if you are confused.
Self-installation or installation through a professional service
If you want to save costs of the flooring, then you may want to install it on your own. If you are new to the process, then you might want to start with the easiest flooring types like the vinyl plank flooring or the laminate flooring. Avoid installing wall-to-wall flooring carpets on your own as they are pretty hard to work out for beginners. Let the professionals handle that for you.
About the maintenance
Last but not the least, maintenance of your flooring matters and you surely want to avoid it as much as possible. Any sturdy vinyl flooring will do the job for you, whether it is a plank, sheet or tile. It will hardly require you to have a look at it after installation as it is quite durable. The second choice would be laminate flooring, which may require delicate cleaning without wetting it too much, which can ruin it. You may like hardwood flooring too, but that will have to be maintained so that it retains its beauty. If you are into that, then it is advisable that you use rugs and carpets to keep the flooring well-protected.
Hope you find these tips helpful for your selection of the best flooring for your home!
comments