Arches an essential part which can be created for a good support to the structure as well as which compliments your design style for bedroom, verandas, balcony, doors, windows and ceiling. Basically an arch is a structure that spans a space and supports structure and weight above it. But its beautiful designs and types can be are used to beautify the interior's as well. A window with an arch has its own class and looks. Doors, veranda's, rooms or ceiling having a pinch or a full structure  of an arch in its design and decor gives a clean look with a royal touch of work and lifestyle.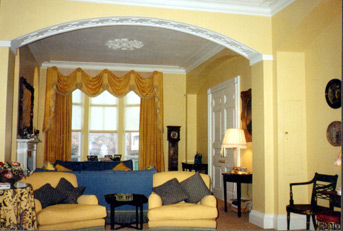 Arches and its types have their own values, importance and usage. Few are only used for architectural support and strength whereas; some of them are used to enhance your spaces with a special touch and awesome looks. Flat Arch appears to be the simplest arch to build but in fact it is quite tricky and they need skill to make them look good. These can be located at the doors, windows or balcony areas. Corbelled Arch is not actually a true arch. Probably it is the easiest one to build because it does not require any support during construction. It can be easily found in interior's spaces.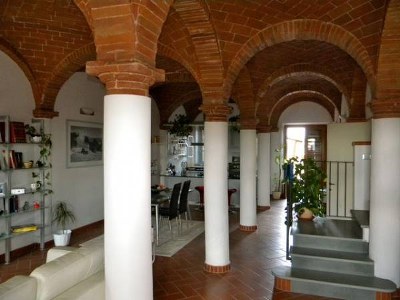 Triangular Arch Simple single piece stone lay together. The span is limited by the size of the available material for this triangular arch style. Semicircular Arch also known as the Roman Arch after the people that brought it to perfection. Easily found in big architectural buildings, royal hotels, railway stations, temples etc. They are well equipped to enhance the beauty of your window, door, balconies, gallery etc.
Bull's-eye Arch which is also known as circular arch. Much used for windows. They are circular opening in the windows. Bell Arch is a Roman arch sat on corbels that are imposts. Bell arches are not for homes or offices. They are a symbol of big architectural support and looks.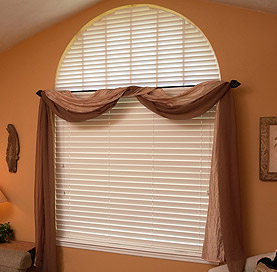 Islamic Arch is also known the Moorish arch, mostly found in historic buildings and structure. Segmental Arch is basically used at doors and windows of interiors. They are most commonly found arches constructed to charm doors and windows. Rest of the arches are based on circular varieties are Ogee Arch Based on opposing circular arcs, Venetian Arch A variation of the bell arch, Skewed Arch an arch that is not at right angle to the wall it traverses.  Arches were most famously first used in early railway viaducts, but gradually they took over interior designing and styling as well to beautify welcome notes of doors, window openings, halls and other interior spaces according to the requirement and personal preferences.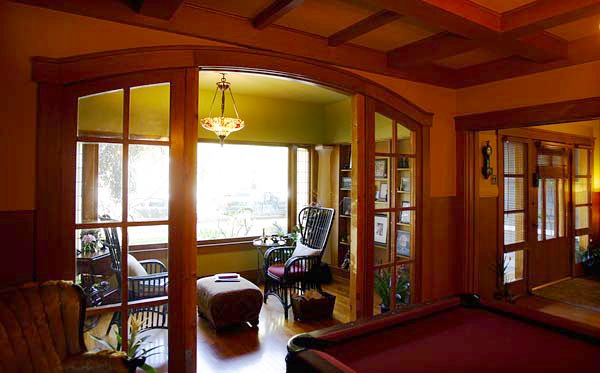 So, after the brief view at types of arches and their use, it's easy to choose one for your interior's and spaces isn't it?  Arches not only beautify spaces in fact they also provide a strong support, good height, and amazing looks where ever used.  Verandas, doors & windows, gallery are meant to hug arch beauty and looks. Ceiling touching arch height has its own flavor of royalty. It gives your room's better and good air circulation because of extended height to the construction.  Windows with arches and stained colored glass designs gives you the ever-green style of superiority and class. Veranda's cultivated with awesome flowers and adding in the flavor of semi-circular or pointed arch is one of the best combinations to welcome your design ideas and work. Fabricate your favorite personal areas with a touch of an arch to make it more special and amazing forever.

comments