Why not single glazed windows?
As a responsible homeowner, you will surely make a wise choice to consider the environmental impact of the type of investment you make. Double pane windows are environmentally friendly as they can help reduce the energy consumption of your home. These types of windows ensure your comfort in every season and save you money in the long-run.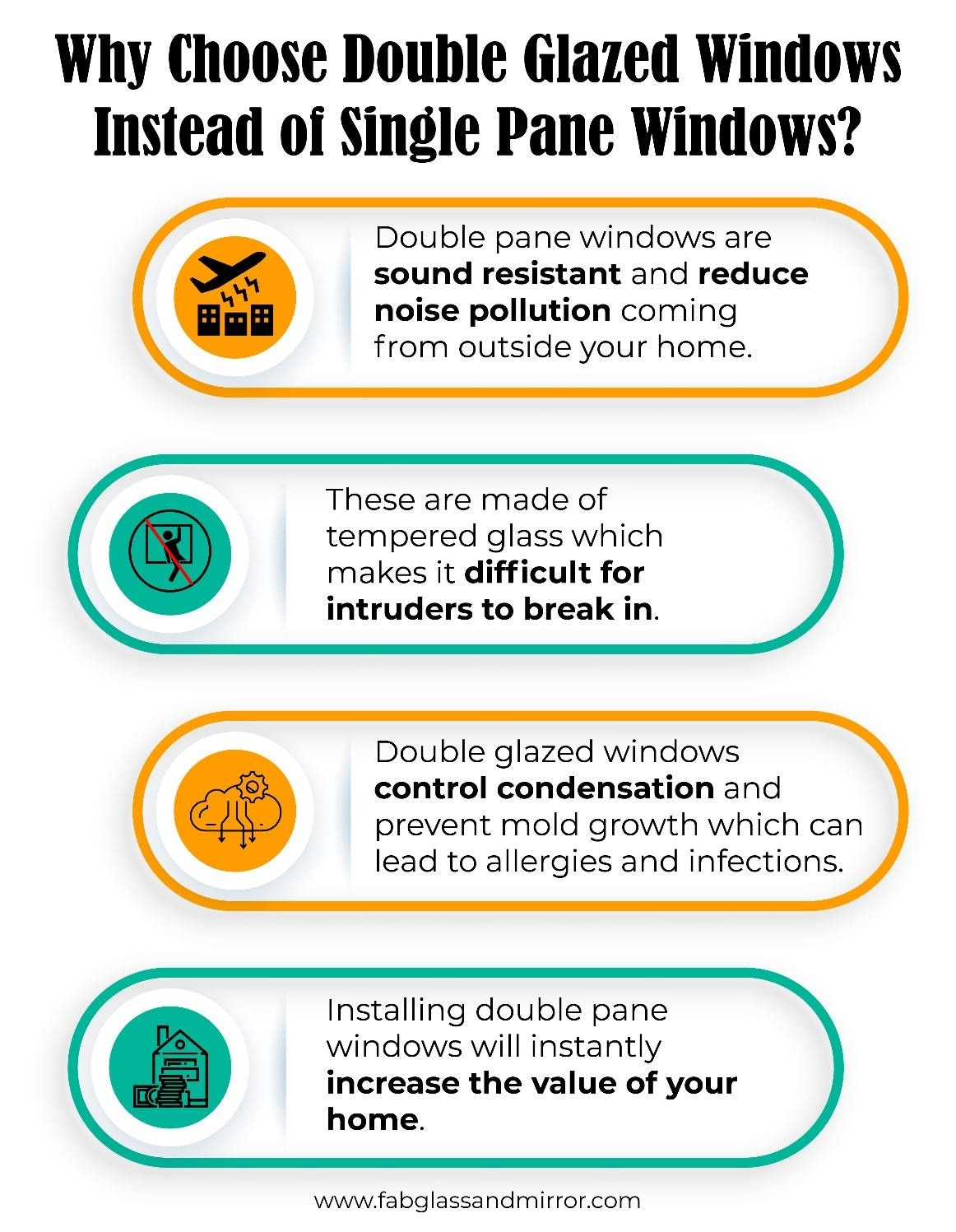 Soundproofing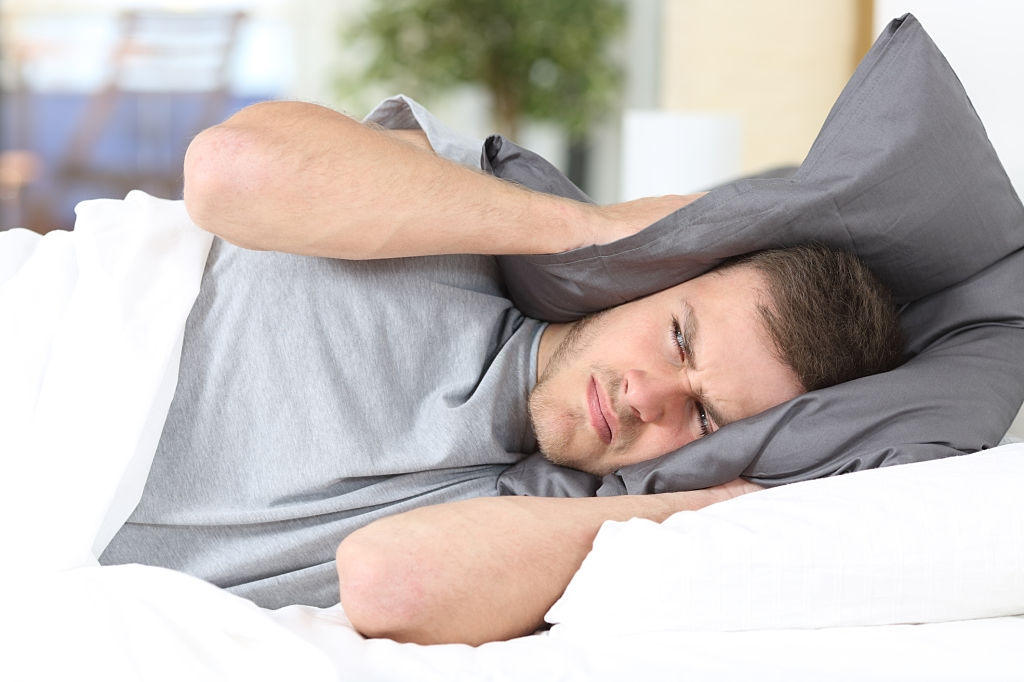 Double pane windows are an effective way of reducing noise pollution coming from outside your home. The air or gas trapped between the panes limits the transmission of noise frequencies. This means that – the noise coming from the next apartment or your neighbor's dog barking will be dampened by the window. 
Increased security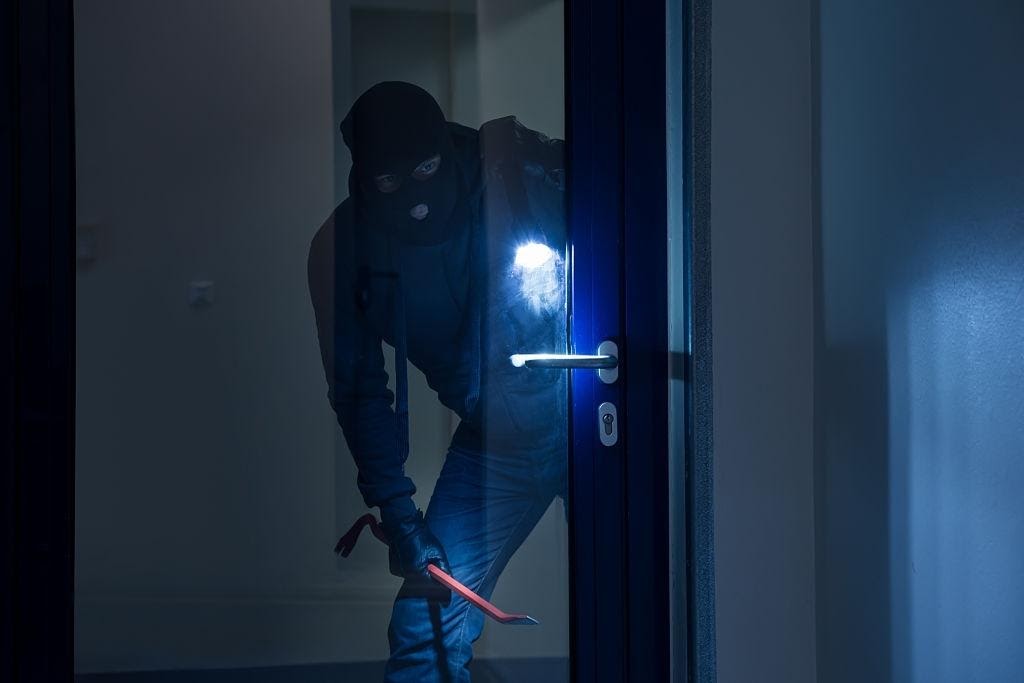 Double paned windows can also help improve security. Most home break-ins happen through the window, in most cases, these windows are faulty which makes the job of the intruder easier. 
Double glazed windows can only be tampered with from the inside, which makes it an extremely difficult task for an unwanted guest. Additionally, many new double pane windows come with multiple point locking hardware – this means that a simple turn of the lock will effectively secure your window in several positions. 
Maintains in-door air quality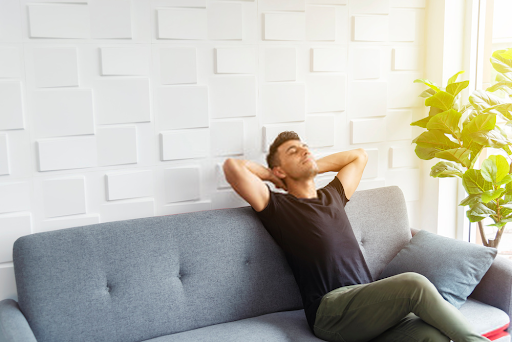 When the word window comes to mind, most people usually only focus on the light and heat equation, but these are not the only things that can enter through a window. Sometimes, condensation in your home can be caused by windows. These condensations happen when the window pane is cooler than the temperature of your home. When outdoor moisture settles on the cooler pane, it condenses and turns to droplets. 
This may not sound as much of a problem, but with time it can cause mildew and mold. Not only do these mold and mildew ruin the frame of your window, but they can also affect the quality of the air you breathe inside and this can cause health issues such as infections and allergies. 
With double paned windows, the inner pane temperature is never cooler than the room temperature. So there are zero condensation problems to deal with. 
Increased property value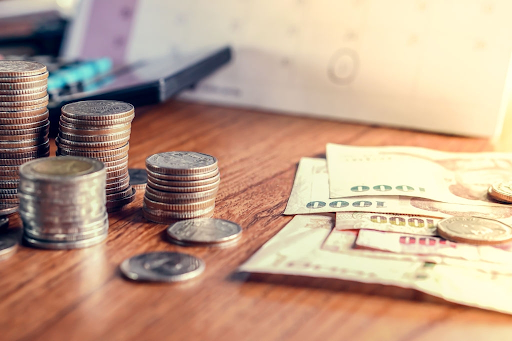 The world is fast embracing eco-friendly materials and practices. So as a homeowner, you should work towards having an eco-friendly home as it is the future. If you plan to sell your home anytime in the future, double paned windows will serve you well. With double glazed windows, the value of your home will increase and you're likely to get a better deal for your property. 
When installed properly, double paned windows look more pleasing to the eyes in terms of aesthetics than single glass windows. As the saying goes, "An investment that has a real future impact is an investment worth making." 
 How double glazed windows conserve energy when installed at home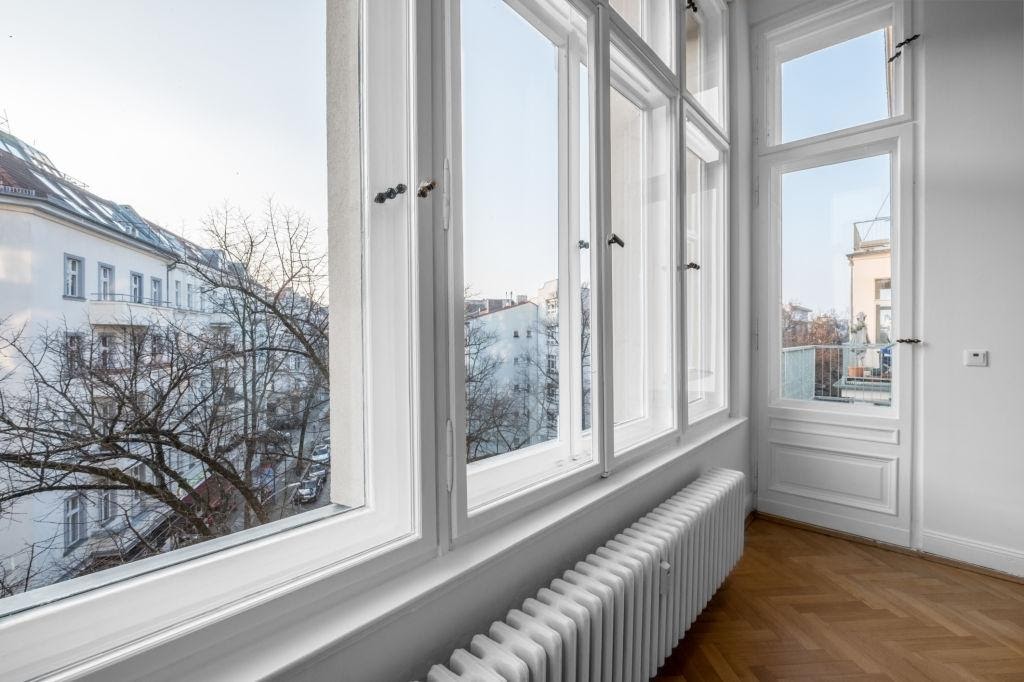 The window glasses are coated to ensure that it is appropriate for energy wavelengths. More so, it allows easy passage. This means it will retain more heat. With the retention of heat, the glass, which is situated at the outward pane, is not really heated as it escapes energy and the pane inside keeps more heat, thereby making it warmer.
This ensures heat is conserved, thereby keeping the home warm especially when the cold periods of the year arrive. However, does this type of window keep heat out as well as in? The answer is YES. Double glass windows can also be an excellent ventilator during the summer months. Double glazed windows trap heat and release heat through convection.
How much will it cost for double glazed window replacement in the USA?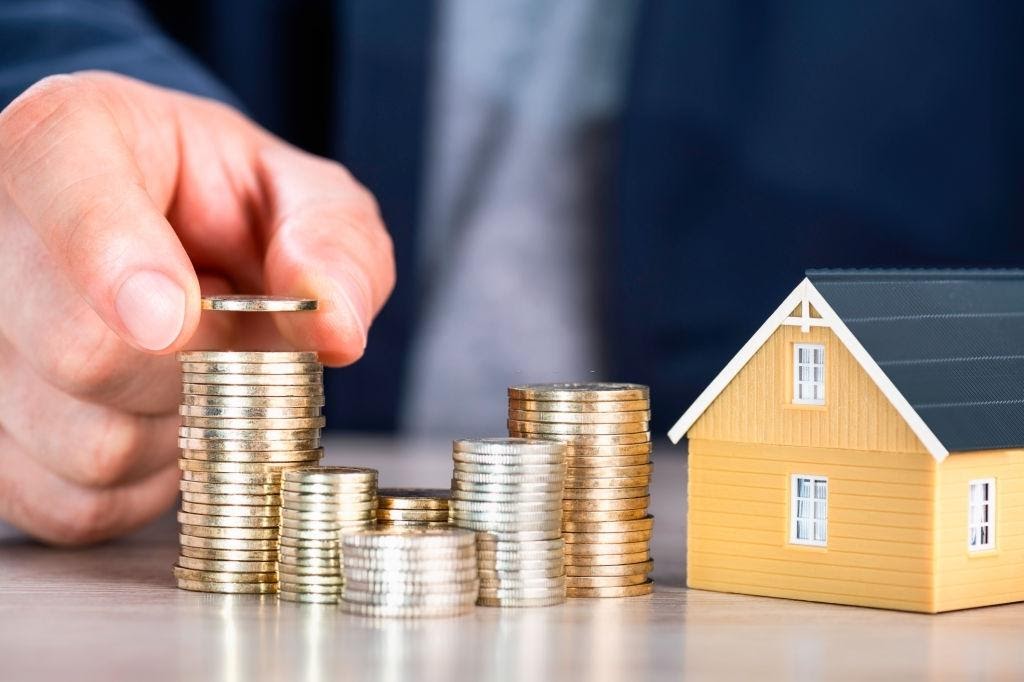 To prevent any hidden surprises when installing your double glazed windows, it's best to know everything about the cost. 
Firstly, there is no fixed price for this window. Just as no two houses are the same, no two double paned windows are the same. Most manufacturers don't have standard off-the-shelf products. They often customize them to your requirements. That is why it is difficult to say what your window will cost without seeing your home but generally, it will cost around $800 to $1500 per square meter. The average installation cost is between $150 to $350.
Below are the factors that can affect double glazed window's price:
       The size of the window
       The location of your property
        Materials used
        The design
As you can see, there is no standard price for this window. You might favor the European tilt style over the traditional awning style or you might like the woodgrain finish over the standard white. Or maybe your home is located near the ocean, so salt water-resistant windows are important to help reduce the ocean noise. At the end of the day, the price of your window depends on what you need or what you prefer. 
Final Thoughts!
The effectiveness of these windows depends greatly on their installation. The installation process of double paned windows needs to take window frame, window type, and of course climate condition into consideration. 
While the cost of this window might cause a significant amount of damage to your bank account, the benefits gotten in the long term are tremendous. They will lead to more savings due to improved energy efficiency, which then leads to lower electricity bills, while equally increasing the value of your home. 
If you'd like to make the most of all the benefits this window has to offer, then Fab Glass and Mirror is your best bet to making that happen. With our customer-friendly team, we can help you choose an affordable double-paned window – we will also help design and arrange their installation at friendly prices. 
comments