Designing small spaces can be a bit of a challenge because they can easily look cramped. But if you change your perspective and personalize them using innovative interior design products without worrying about the traditional décor rules, you can do complete justice to any small-space project. 
I have put together a list of some tried and tested methods that will help you redecorate a small space just the right way, and I can guarantee that the results will be charming. Read on. 
1.Paint Rooms in All White – White colors bounce back the light, making the room look better lit up and spacious. So, either go with all white for your walls with a few accents or select some softer tones such as beige, lighter green, and ocean blue. A great combination of these tones will also make the space look inviting.  
2. Pick Small Space Furniture – When the space is already compact, you must make sure that you do not cramp it up with furniture. You must also try to only include furniture for tiny spaces such as loveseat couches that fit the needs and also enhance the interiors.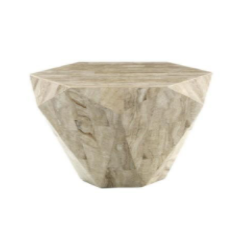 3. Choose Functional Furniture –
One of the best small space furniture solutions is functional furniture – furniture that can be used in multiple ways – for example, a sofa bed or a coffee table with storage space. A foldable shelf that can also be used as a hanger is another great example. Use your creativity carefully while choosing the furniture.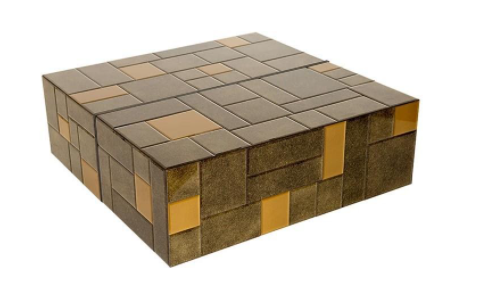 4. Incline Towards Vertical Storage – To make sure that storage furniture pieces do not take up a lot of floor space, stick to vertical storage. For example, you can use hanging shelves. For items such as children's toys, gadgets, keys, etc. you can use stylish baskets that can be hung on walls. 
Also, pick beds or couches that have in-built storage for optimum utilization of the
space.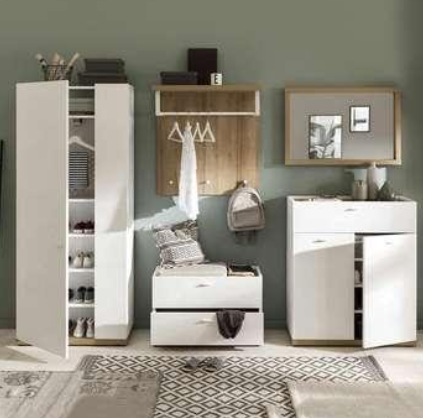 5. Pick Furniture with Exposed legs – When you enter a room and see a lot of floor space, you won't notice if the place is small. So, use furniture with exposed legs to open up the place a bit. This is key to avoid making a space look cramped. 

6. Hang Sheer Curtains – In a small space, you want to make sure that plenty of natural light comes in. It makes a room look bigger than it is. So, use sheer curtains to allow maximum light in. If it's for more privacy, you can hang sheer curtains behind drapes. In any case, make sure that the curtains blend well with the décor.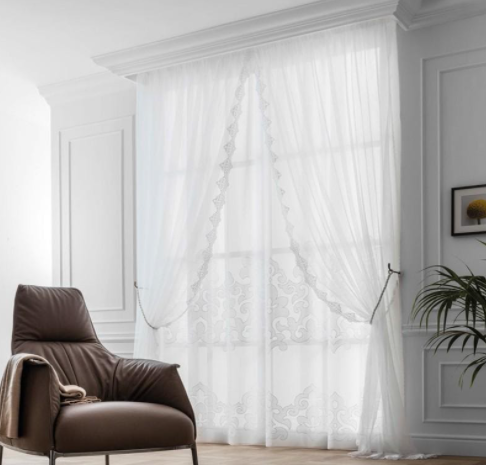 7. Mirror Up – Install a couple of mirrors in the living room to create the illusion of more space. You can also consider furniture pieces with reflective surfaces to make the space look slightly bigger.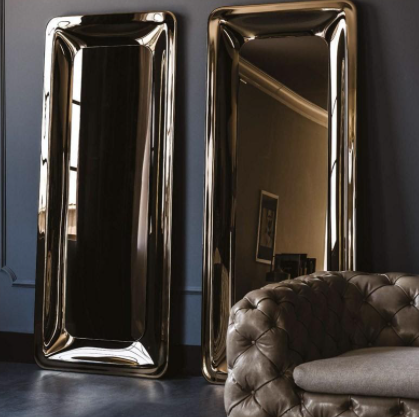 Ref URL: https://www.arcedior.com/product-list/detail/glenn
8. Add an Accent Décor Piece – The goal when designing a small space is taking the attention away from the size to the décor. And nothing can do that better than an accent piece. Think of things that can immediately attract focus, for example, a luxurious floor lamp, a sculpture, a unique and attractive armchair with an ottoman, or a display of some elaborate pots. 
You can also mix and match and create a fascinating accent corner, for example, an aesthetic gallery wall, or a display of family pictures. To make sure that the corner is grabbing, add some vibrant colors and textures.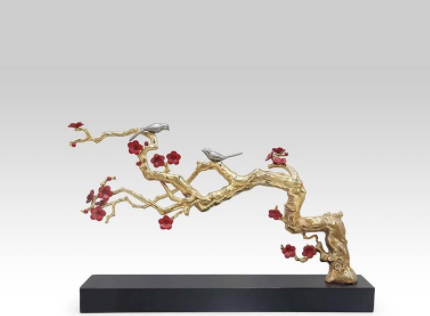 Image Credit: https://www.arcedior.com/product-list/detail/ah-0823
9. Go Neutral – Neutral colors can never go wrong, especially when selecting small house furniture. So, choose an earthy color scheme to give an airy feel to a compact space. And if you think that might look dull, you can always add a pop of yellows, blues, or greens. The place will look absolutely vibrant.
10. Rethink the Layout – It doesn't matter if the furniture pieces do not fit well in a traditional layout as long as it suits your or your client's style. Do not be afraid to place furniture at an angle – the key is to utilize the space smartly and design interiors that are not about space but aesthetics. 
I hope you find these tips helpful. Happy designing! 
About the Author: Vivek Agrawal is a global sourcing expert and has worked with and assisted clients with their sourcing requirements for 1000+ projects in his 15+ years in the industry. With the aim to fulfill the evolving needs and demands of architects, interior designers, project managers,and HNIs, he started Arcedior – the most loved, curated products platform with 50,000+ products from 500+ brands spanning 30 countries. Being a design enthusiast with an eye for details, he also started a group on LinkedIn called 'Design Leaders Roundtable – A Collaborative Community for Architects & Interior Designers' which now has over 4K members. In his free time, he loves to travel with his family.
comments