Rugs are one of the most beautiful, soft, designer floor coverings for the spaces to beautify your interiors. Well placed and well-designed rugs always welcome the designer looks for the place. Its foot comforting as well as it provides desired looks and gives completeness to the furniture. They actually also do connect the flooring and furniture well. Rugs of different variety, material, types, and sizes give us an opportunity to choose the best suited one for our spaces and rooms to get that special desired looks and comfort for interiors. In fact, not only it pampers our flooring but also a carefully placed rug will anchor the space and create a defined area for entertaining, working or relaxing.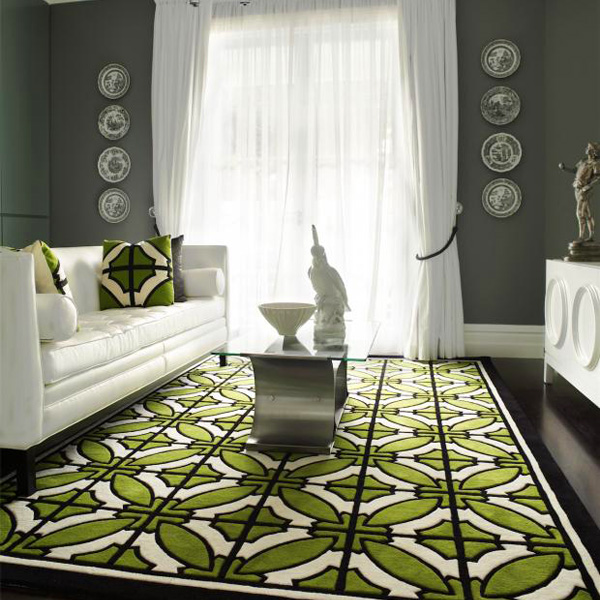 For formal and informal looks, for different personal needs and to satisfy those regular designer needs and requirements, rug is so much full of variety and types to satisfy your interior design requirements. We have the options to choose from Modern rugs, Oriental rugs, Traditional rugs, Cotton rugs, Tribal rugs & Mughal rugs. Not only the type of designer rugs matters the most but also the correct placement of rugs accomplishes the work. The size of the rug and the color of the rug plays an important role to give a complete look to your. Placement of the rug in a room can really bring a major change to its looks and appeal.  Moreover you need to be careful while choosing the color, size , type and finally placing the rug in your interiors according to your present color theme, furniture setting and other elements.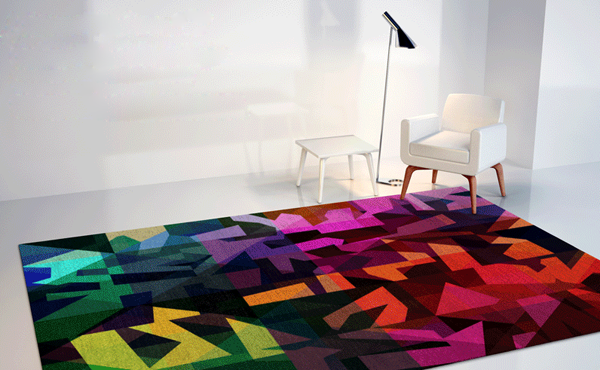 Rugs are not just the elements of comfort and coverings. They play a very vital role in changing the looks of the room in a very dramatic and effective manner. Proper placement of any kind of rug according to the spaces and required mood, atmosphere is very important. It can enhance the beauty of your furniture and room if placed and used properly, but at the same time it can distort the charm of your well designed spaces. For example, a nice, soft rug works best for comfort in your bedroom. Placing the rug in living room, dining area, study, office area with your furniture requires little specific kind of placements like either front leg of the furniture on the rug, back legs off or all legs on the rug or no legs on the rug. Moreover we can keep 18 inches of bare floor around the rug. While placing it in the bedroom always extend the rug 12-18 inches around the bed.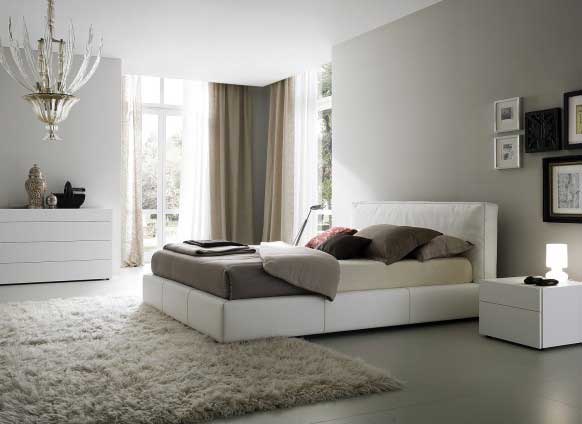 Apart from design qualities and advantages rugs are beneficial for other things as well:
Rugs help complete your room's overall décor.
Rugs don't require any kind of professional installation. If you decide you want a change simply move it!
Rugs, depending upon their use, can break-up and diversify your space or act as anchors to accent and clearly define a space.
Rugs can make a room feel larger by shifting your focus off of the walls and ceiling.
Rugs are unique, one of a kind, artistic investments. No one else will own a copy of your rug!
Rug if kept with proper care never lose their value and become more cherished as time passes.
Rugs are soft, plush, and inviting. They are kind to your feet and your floors.
Rugs are vibrant and colorful.
Rugs are great conversation pieces. Turn your once neglected floors into an art gallery!
Carpet is cheap but rugs are timeless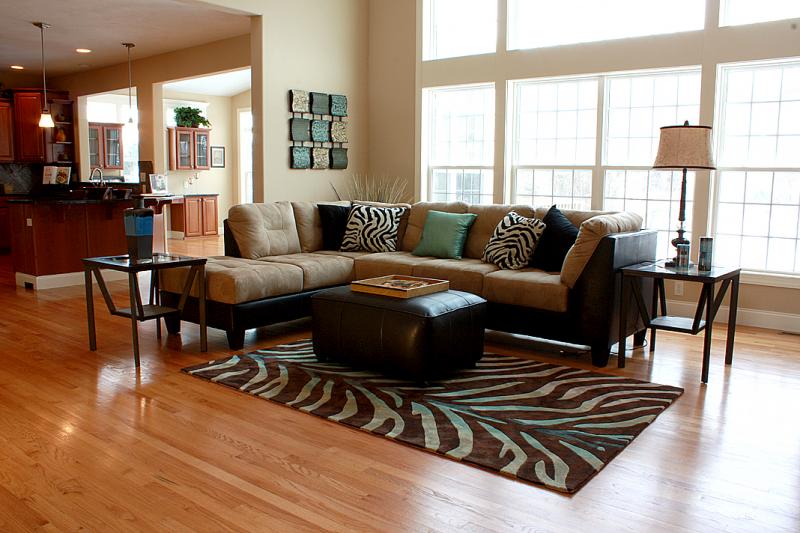 Remember traditional rugs are best suited for homes, modern can be placed both in commercial and residential sectors, cotton rugs are soft and smooth therefore they enhance the beauty of every sector whereas tribal or Mughal rugs best placed in dinning, living or hall/gallery areas of residence. So, easy and tough both.. right..!! But that's what is designing all about  and placing the accessories, rugs, carpets is like adding the pinch of salt and sugar to your decors to grace the design and spaces. Let rugs hug your floors and give you unmatchable comfort, designer looks and charm your furniture setting of rooms and spaces.

comments