Cafe as the name suggest a place with light furniture, good healthy sound young atmosphere, aesthetically designed area and relaxing environment to enjoy a break with your family, friends, loved one or just you alone. Designing a café means getting involved with a stylish, impressive and hectic yet interesting project to come up with. It is like arranging all the important elements of comfort, fun, relaxation, group discussions, and friends hang out, dating, etc. under one roof that too with a single stroke of heavy and unforgettable impression which invites your guests again and again to take a break in there.  So, you need to play with lots of imagination, come out with the colors of designs which should be appreciable and acceptable by all, gives a warm and cozy atmosphere of hospitality and harmonies their coffee breaks with pleasant smooth interiors and knocking comfort.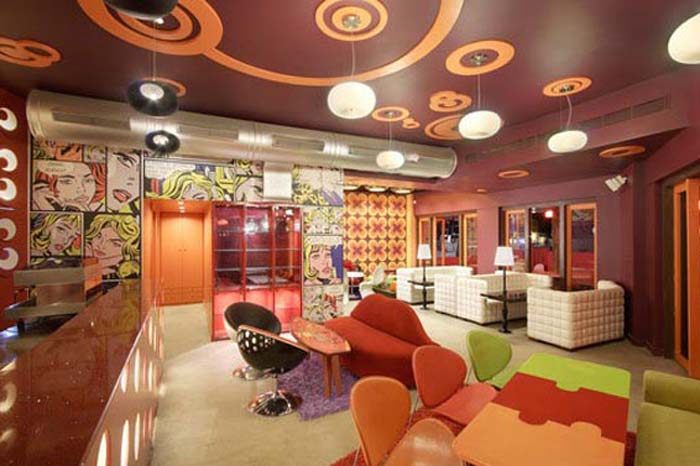 Cafe actually never goes for any kind of formal designing and decor. As it is a place to relax back and have some coffee sips with your friends, family etc. it needs to be informal, should give a feel of home yet designed in an interesting and stylish manner to get a unique and solid impression forever. Contemporary and stylish café have their own appetite of modern designing with different kind of convincing and attractive light effects which blend well with the softness of melodious music, coffee counter, amazing furniture, dashing ceiling treatment, comfortable floor designing  and relaxing ambience. They are more like a restaurant designing but have their own technical and informal needs to cover up and provide in an eye catching and step stopping atmosphere.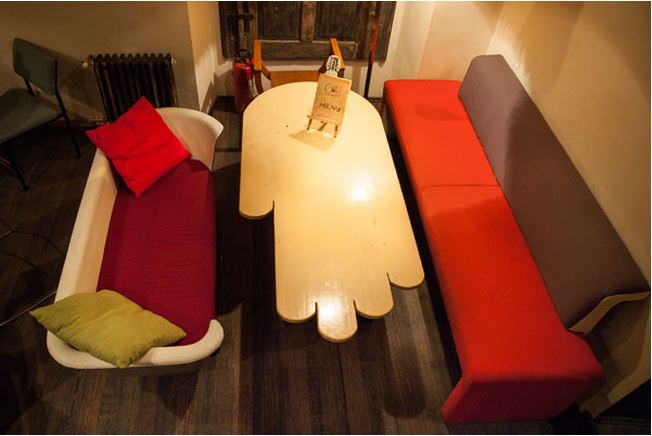 Planning and furniture placement is the key element which plays the most vital role to get the well-designed, sophisticated and royal contemporary and stylish cafe bar. Modern interior design for stylish café goes far beyond the stereotypical black and white color scheme or hanging lights around. Strong contrasts are a major part of modern interior design to give it an impressive and stylish look. A modern and stylish café should have a color palette that includes one or two dominant colors, with touches of a contrasting color to add interest to the over-all decors and the space. For example; you may go for red and white combination adding the flavor of black in-between few places. Chocolate and vanilla combination of color theme goes perfect with coffee café Shoppe.  Or you may try the sober yet interesting combination of dark green, pale yellow and to spice up put in some orange into the color palette.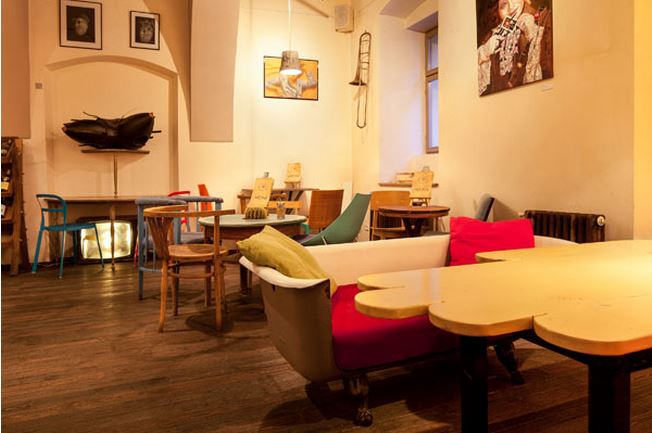 It doesn't ask for any regular or patterned designing. Stylish café designs accommodate different range of accessories, furniture placements (that means you can go with sofa set to individual sets of chairs, stools, bean bags etc.) wall hangings or abstract paintings, for the real classy touch you may hang up with a guitar on a wall etc.  Create a perfect style statement with some impressive and knocking material used in furniture. Glass tabletops, molded plastic chairs or steel furniture and crystal crockery sets, huge coffee mugs, etc.  hike up the modern café interiors in a stylish and elegant manner. Make the space more comfortable with colorful or single colored cushion placed on the sofa and single sofa chairs.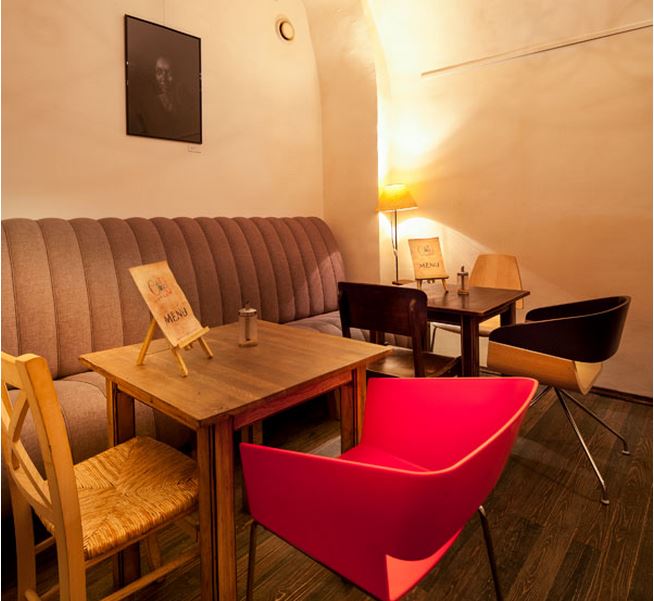 Abstract and impressionist paintings and photography are best for a modern styling of the café with some serious and amazing decorative, focus lights on it. Creative placement of hanging lights from ceiling, hanging art on the walls, giving some space to aquarium etc. is like adding the spice to the flavor of modernized way of styling and design. Keep the lights dim but focused. So, the smooth blend of planning, furniture accommodation, light effects, untold styling effects, irregular and unpattern themes, placement of innovative art pieces and wonderful ceiling and floor treatment is the secret recipe to achieve best of modern stylish café. Let the café designed by you become the heartbeat of youngest, relaxing peaceful space for old couples and fun area for growing kids and teenagers.

comments