Money in itself is a fortune but it does not come to everyone in the same proportion. Similarly, size is personal and cannot be criticized but designing is an art that should fit everyone's bill, taste and preference. When you walk in your lanes and localities or drive around your city, most homes are found to be old constructions. A majority of Indian homes are constructed decades ago or do not reflect a luxurious lifestyle décor as shown in magazines and nor are they that huge in size, span, appeal etc.
So, is it fair on any Indian homemaker or owner to skim through magazines and envy all styled homes? Do they need to criticize themselves to be unaccomplished and be unable to live their dream of luxury living after achieving a lot in life? Are your magazine homes an ideal example of true living and reality of most Indian households? The answer to all this is inevitably a "NO".
So, let's look out for some ways to revamp a typical Indian home by first seeing what it has and what can be done to change it?
1. Ceiling: A typical Indian home does not have concept of false ceiling or they have old molding designs. In order to bring a huge change to your home, you need to first get your ceiling redone. This will allow you a much-needed relief to look up with joy. You can either completely or partly redo your ceiling as per budget and wish.
2. Lighting: Most Indian homes go by a policy of chandeliers, focus lights etc. However, with advent of LED's one needs to try and get rid of the concept of having lights on the wall. In case you are not modern, then you at least replace your light fittings to something more modern, also you can purchase surface mounted LED's and place them or best is, get your new false ceiling and bright LED's along because lighting makes a lot of difference to your décor and get rid of heavy light fittings.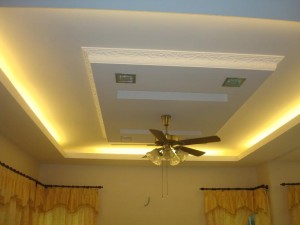 3. Walls: Usually in Indian homes, we see walls done in either some sharp colors or hues of white. However, you can change this trend by trying to follow some décor themes and personalize your space like Moroccan, Mediterranean etc. and take simple guidelines of its styling for your home. If not that, you can decorate your walls by coloring one wall, leaving rest as white, using wallpaper etc. But please, make it simple and not much experimented.
4. Furniture: Nowadays, solid wood furniture quality is not as great as it was before and most Indian homes do not want to dismantle or give away their old furniture. In that case, try to crib less and focus more on revamping it with colorful or modern upholstery trends. You may actually also do one thing by scrapping some and keeping some along with an effort of purchasing some modern furniture and make it a mix-match scenario.
5. Welcome theme décor: One thing that did not exist back in old days much was theme decoration. Now, it does. Rather than cursing your reality, make use of your mind in fulfilling your desires by making your home have some theme to it. Be it color blocking concept, abstract concept or a particular décor category. The market offers various tips, techniques and materials today to let you decorate your home with a particular décor theme in mind
6. Marble and more: Most homes still have stone floorings and with that come a cost of maintenance. In that case if you can, try being user-friendly and use tiles instead which are easy to maintain.
7. Washroom: One needs to get rid of shower curtains with a cubicle for starters. Also, make some effort in at least changing your bathroom lights if nothing else.  The best would be a complete break and make situation and it will not cost you much considering a variety of market prices that exist.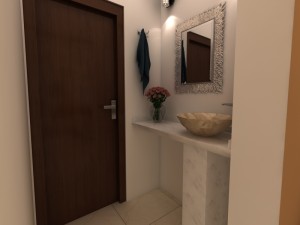 8. Bedrooms: Do not make changes to big furniture pieces like bed etc. but change small items like side tables. Accessorize your bedroom; create some life in that room by redoing walls and changing light fittings. Do not break your wardrobes but change polish color or knobs instead. Change mica also, maybe?
9. Living and drawing room: Change wall décor and your upholstery, you half battle is won there itself. Rest, clear much clutter around, throw some unwanted things and simplify your home with adding some plants and pots around.
About the Author:
Sagar Datta heads and operates an interior design consultancy firm, Casa interio.  

comments