Many of us in life dream of an ideal office cabin don't we? A huge room with mega size television screen, a telephone, comfortable reclining chair and a magnum sized working table with separate file storage units and some guest seating space maybe? Knock-knock? Who's it? Reality. Reality who? Reality that's here to tell you that this dream isn't happening soon in corporate life or business entrepreneurship but you can still be real about it at your home instead! Yes, home is where charity begins and these days for a lot of people it has been converted into their arena of professional functioning.
A lot of people like startups, SOHO's etc. have started to work from home and this style of working has allowed them a liberation of having their workstations be quirked up and personalized, making them work better and in an environment of their own.
To begin with, you need to break out and note certain pointers to 'quirk' up your space firstly, like:
You need to think limitlessly, experiment and create your own trend
You do not need to do or follow what you see at any work station or office
You need to have a personal touch to your workspace in any manner
You do not have to make it look like an office first of all, makes it look like anything but that.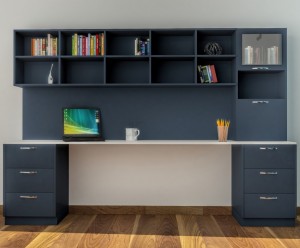 So, let's break it down area wise and give you some tips to quirk up your home office?
Walls:
1. You can boast your achievements and fill your walls up with certificates all around and feel motivated day in, day out!
2. Create your day planner on the wall. Use DIY techniques of decorating your walls with days as theme. This way, you can stick post its and have your entire week right in front of your eyes on a huge scale
3. Use innovative shapes and inspirations to create storage space. It can be a superhero sign, some geometric or abstract pattern etc.
4. Get a personalized wall done with stickers made out of your motivational quotes, sayings etc. Use colorful wall art displays.
5. Use elements like old toys, coins, cans, tin boxes etc. to create a 3d design
6. Color your walls: Do not leave it plain, add some life to your workspace buy picking up your favorite color and splashing it. You can also use wallpapers instead, they are easier and come with a wide variety and customization options today.
7. Zen it up: Use plant holders on walls or play with artificial grass in abstraction instead and use ropes, bamboo etc. to decorate your space.
Furniture:
1. Use your old or scrapped furniture than buying any new one. Nothing beats the heat than being a smart spender
2. Try using colors either by painting your furniture or using colorful upholstery
3. Break standard norms but not being a desk-chair person. Follow similar dimensional requirements to fulfill basic needs but replace an office chair with a boss chair or workstation table with a personalized high mounted coffee or small dining table
4. Use any other material than wood to trend up your space. Iron, plastic, cane etc.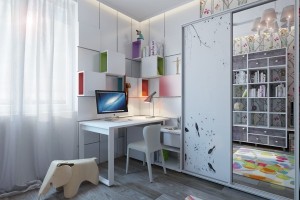 Lighting:
1. Best is to go for a simple false ceiling and strong lighting to make your space classy and elegant
2. You can buy Moroccan lamps, iron lanterns and fancy lightings than simple LED setups.
3. You can use table lamps to get some vintage theme in your décor
Others:
You can use simple wooden planks, vinyl flooring idea or let your floor have cemented base with intricate carpets and rug designs spread to wind it up.
Surf on the net for decorative accessories like phone, calendar, pens, notebooks, folders etc. that stand out and seem quirky enough to add some glamorous touch
About the Author:
Sagar Datta heads and operates an interior design consultancy firm, Casa interio.  

comments