LEDs (Light Emitting Diodes) is one of the most softest, efficient and aesthetic way of illuminating your interiors and exteriors or your residential or commercial spaces. Getting your room heated up with incandescent bulbs, fluorescent tubes, night lamps, table lamps etc. is just an old fashion and not at all suitable thing to continue. Fetch in more brighter cool and calm light by soft and glowing brighter LED's. They are available for all the types of interiors and exteriors spaces, requirement, purpose, designing, décor etc.  LED are solid light bulbs which are extremely energy efficient. LED technology is advancing rapidly, with many new bulb styles available. Initially they are more expensive than CFLs but LEDs bring more value since they last longer and have a brighter impact causing less harm to eyes, less heat and over brighten up atmosphere.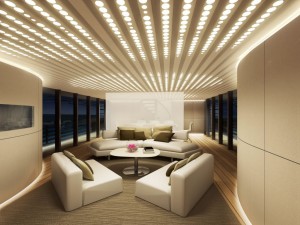 Choosing LED lights for your interiors and exteriors can give in lots of beneficial aspects to your designing and decors. They are :
Long-lasting – LED bulbs last up to 10 times as long as compact fluorescents, and far longer than typical incandescent.
Durable – Since LEDs do not have a filament, they are not damaged under circumstances when a regular incandescent bulb would be broken. Because they are solid, LED bulbs hold up well to jarring and bumping.
Cool –  LED  bulbs do not cause heat buildup.
Mercury-free – No mercury is used in the manufacturing of LEDs.
More efficient – LED light bulbs use only 2-17 watts of electricity (1/3rd to 1/30th of Incandescent or CFL). LED bulbs used in fixtures inside the home save electricity, remain cool and save money on replacement costs since LED bulbs last so long.
Cost-effective – although LEDs are initially expensive, the cost is recouped over time and in battery savings.  The cost of new LED bulbs has gone down considerably in the last few years and is continuing to go down.
Light for remote areas and portable generators – Because of the low power requirement for LEDs, using solar panels becomes more practical and less expensive than running an electric line or using a generator for lighting in remote or off-grid areas. LED light bulbs are also ideal for use with small portable generators which homeowners use for backup power in emergencies.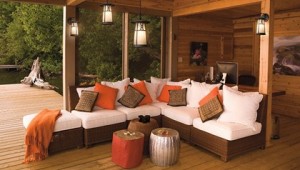 Apart from its advantages LED's are also available in different colors and used as individual bulbs for aesthetic illumination or in clusters, for special applications. To get more of the aesthetic look in your interiors and exteriors one can choose from variety of colors required as per designs and space planning.
Red – Red is the traditional color for maintaining night vision. Some LED headlamps and flashlights have the option of switching to red light for use at night. Green – The green color is great for retaining night vision. Green works well with exterior landscape design ideas.  Blue – Many people like the blue because it is very easy on the eyes. Blue appears to be a good reading light for elderly eyes. Blue is also good if installed near swimming pool, aquarium or at terrace. White – The most popular of the LED color. It produces a soft white light, without harsh reflection, glare or shadows. Amber – LED amber bulbs do not attract flying insects, as do ordinary white bulbs. Amber LED's are used outdoors in areas such as patios, outer yards, open terrace planning and decks where insects flying around lights are a nuisance.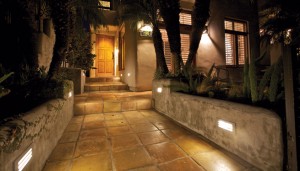 So, after the short visit to the rooms of advantages and colors of LED know your LED types better for choosing the most appropriate one for spaces (interiors and exteriors). Its available in different variety like Diffused bulbs, Dimmable Globe LED bulbs, Track Lighting, pin base, Flood Reflector LEDs for Recessed Cans and Track lights, screw-in base, Flame Tip, Candelabra Base LEDs and LED Tube Lights. All the unlimited variety is available to glam up your design ideas and illumination plans.
It's time to quickly get to know your requirement and install the aesthetic  cool lighting to fetch the most amazing and cool spaces at your interiors and door steps . It's time to LED your life and spaces.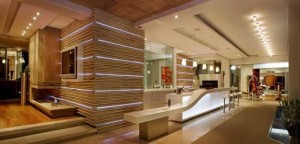 Image Credits: http://www.elementalled.com/

comments