The current situation of the world seems not very good. In every minute there are more than 2 peoples are dying all over the world. Almost all the areas and countries millions of people have been affected and it has also costs many deaths as well. It seems to not stop and in terrible this situation one should never go out. But most of them are must to get out of their duties, office or business work.
 It will be really good if you can give your home a nice look like an office. It will make your business so easy and you will not have to do any hard work daily. We should be very careful and sincere about our jobs but not more than our lives. So, safety comes first.
 As this virus named Covid-19 is very much  contagious and dangerous also that's why everybody needs to stay at home otherwise this disease will spread more fast we have duties towards our family, society and as a whole our country. So, everybody should be very much careful.
 Setting up an office in your home in a crisis moment like this can be real difficult for you! But don't you worry please follow some important rules and tips to solve your problems right now. To make your room look nice and perfect you have to make sure some important things and those are,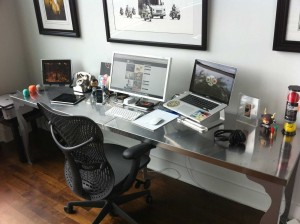 A Soft Light: A warmer light will really help you to work for longer and avoid any kind of eye damage. Always be aware that the lights don't reflect on your laptop or phone screen because it can hurt your eyes very badly
Make sure you choose the right furniture for your Office: There are different categories and different types of features of a single furniture and if your room is little and you have to choose very carefully for your room then you should definitely think of other factors like which other furniture's you would like to use in your room so that it looks astonishing.
Matching is so important:Matching means not only color but you have to choose the right shape of furniture that matches with your room as well as your room size, color temperament etc.
You can use furniture's of multiple works:Buy whatever furniture you like but if your room is tiny and you want save some space the then use multifunctioning office furniture.
Furnish well
Music always relaxes a person: If you have some workers to work in your office then music will change their dull mind and refresh them very fast. Sound mind and keep you active all the time.
Most useful thing is hand wash or sanitizer and wash hand routine and campaign will be very useful.
5 furniture's that is must to convert your house into a professional working place
1. A display selves will change your office room look and it will make it real cool
2. You would love to use some stylish and contemporary and easy self-assembly furniture for your office rom to make it comfortable
3. Use some attractive corners than suits the most to your walls
4. Use a comfortable chair and table that will relax your mind and give your strength back when you are really tired.
5. Use some nice photo frames and also some real nice wallpapers for your office.
 You have to remember that this will be a little hard when you have to work in your room alone. So, don't be frustrated and always be confident about your work in a beautiful room like yours. Best of luck!
comments