Today's post-modern era is infinitely more advanced and more technological than it was in the past few decades. However, such rapid advancements in globalization and modernization have its own corresponding demands from people in the industry.
When we are not at home, we are most likely in the office. The average person spends roughly eight to ten hours every day in the office. That's almost a third of our time as adults.
As such, it is vital to keep the workplace clean and conducive to improve the health and productivity of every individual. An organized, decluttered desk radiates a positive and energetic vibe which motivates a person and encourages more concentration.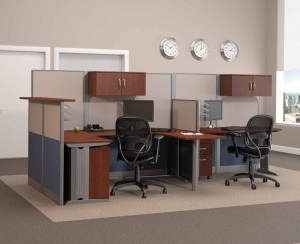 Undeniably, cleaning the office is a must, and it is not necessarily rocket science. You can do it yourself, but for those who are really busy and don't have the luxury of time in their hands, you may check out the many Commercial Cleaners Melbourne has to offer.
Stressing on the importance of cleaning the office, here's a rundown of 5 tips to cleaning your office:
1. Restructure your desk.
A lot of things are currently on your desk right this very moment – loads of paperwork, pencils and pens, paper clips, lost staples, and even your coffee which has probably gone cold already. No matter what excuse you give, a clutter of different things scattered throughout your desk is not organization. Looking for a specific document? Is it buried underneath the pile of paper, inside the folding cabinet, or still in the printer tray? You see, it pays to be organized. Separate paperwork, group those pens and pencils in a desk organizer, and position your computer properly on the desk. Take time to label folders and envelopes so files will be easy to find.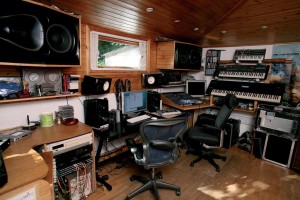 2.  Disinfect.
Germs and bacteria accumulate over time in the office. You need to disinfect your desk at least once a week, preferably before or after the weekend with a long life disinfectant. Focus on the things that are deemed the dirtiest in the office, especially the keyboard, the tablet PC, and the telephone. By doing this, you reduce the chances of getting sick in the workplace and potentially being contagious. This will save a lot of manhours.
3.  Keep trash cans within reach.
Ideally, your trash can should be within your reach always, preferably under the desk. There are also small trash bins that can be placed on the desk for the little wastes such as when you sharpen a pencil or punch a lot of paperwork. Having trash cans that are out of your reach in such a way that you'd be standing up all the time and walking to the end of the room is just not ergonomically sound. You'll end up piling trash in your drawer or on your desk.
4.  Keep food away from your desk.
As much as possible, don't bring food to your office desk. Not only does it make the desk greasy and gross, but it also invites the bacteria from your desk into your system and make you sick. Make use of the cafeteria.
5.  Stop hoarding.
If you have nine pens on your desk and only two work, don't feel guilty about throwing out the other seven. Throw away things that don't work anymore or are no longer necessary unless they can be reused and recycled. Those empty ink cartridges have to go to the recycling facility. Also, don't place too many of your personal items on your desk- photos, figurines, collectibles. It's an office, not a gallery.
comments