Have you ever thought about building your dream home and what it would look like? This is a goal that many people aspire to. However, while super exciting, it is also important to note that the construction process can be stressful and complicated in equal measure. That's why knowing when to call a custom builder for help could mean the difference between the success or failure of your construction project.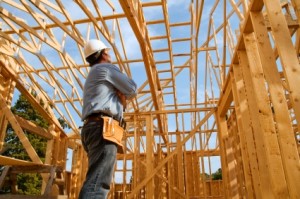 If you want to build your dream home and have already come up with some ideas, working with a custom builder is the way to go. That's because they will be able to guide you on how you can achieve the most stunning result. If you still aren't convinced, here are the top 5 benefits to hiring a custom builder to work on your dream home:
1. Improved Communication
Building your dream home from the ground up is a project that has many, many moving parts. Therefore, it becomes crucial to minimize the potential for error. The best way to do this is by streamlining communications with the construction team.
Keep your custom builder as the single point of contact to each part of the process, including the project manager, architect, contractor, and any other key personnel. With all the pertinent information flowing through one person, the chances of miscommunication and mistakes will be greatly decreased.
2. Save Time and Money
Hiring a custom builder might seem like a decadent luxury at first, but you would be surprised to know that it's actually one of the best ways to save money in any building project. That's because, by bringing in a custom home builder, you immediately gain a built-in team of professionals. This includes designers, architects, and contractors.
Not only will this cut out the hassle of seeking out and hiring each position individually, but it also reduces your payroll dramatically. A custom builder will also be able to recommend the most cost-effective materials to you, as well as ensure that you get the best pricing from their subcontractors. And, since only one person will manage your project from start to finish, your custom home builder will ensure that the project sticks to the timeline and can be completed on time.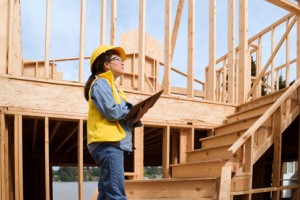 3. Stunning Design
Want to know the best thing about building your own home from start to finish? It's that you get to do whatever you want. You get the chance to say goodbye to those generic, mass-produced floor plans and incorporate beautiful design elements like custom wine cellars, walk-in wardrobes, and stunning outdoor living spaces. The ability to customize your dream home gives you an invaluable opportunity to design for your needs and lifestyle requirements.
4. Access to Expertise
Any construction project involves a lot of practical know-how, precision, and attention to detail. Unfortunately, the typical homeowner simply doesn't have the necessary knowledge to understand every part of the building process. Hiring a custom builder gives you someone in your corner who understands every aspect of the job. More importantly, they will act on your behalf to ensure that everything is done correctly and professionally.
5. Adds Value
Working with a custom builder will provide additional value to you and your family. Equally importantly, it will translate to a substantial jump in the value of your home should you ever want to sell. That's because buyers are willing to pay extra for something special and unique. Choosing to work with a custom design is the way to do so, giving you a one-off design that cannot be copied by anybody else.
comments