Wooden floors are some of the most delicate floors you can have and as such, you need to make sure that you are cleaning them in the right way so that they don't get damaged. A wood floor can last for as long as any other floor, as long as you take proper care of it. However, such a floor may not be as resilient as other floors made from concrete and other hardy materials. You need to consult floor experts to advise you on the best ways to take care of the wooden floor. In this article, we shall discuss some tips that can help you to take care and maintain your wooden floor. You can trust floor sanding Perth to help you maintain and care for your wooden floor.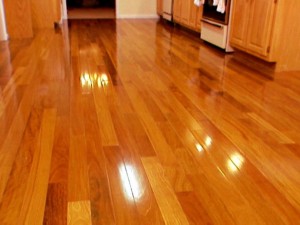 Here are 5 tips for taking care of your wood floors:
1. Vacuum the floor every week
When you are vacuuming the floor, ensure that it is done in the right manner. An attachment that has a brush and one that has a felt run along the floor would be the most suitable. You should avoid attachments that have rotating blades as these would cause it to scratch the surface. You do not want the wood floor to be scratched as this compromises its quality and wears it out. You can also use a dust mop or a microfiber sweeper to do the cleaning of the floor.
2. Keep out rain and water
You want the finish on the floor to last long and to help in preservation. As such, you have to avoid water and rain from touching the wood floor at all costs. Keep your windows closed when you anticipate some rain. Any potted plants should have trays under the pots to ensure that no water spills onto the wood floor. And as a precaution, always wipe any water that spills on the floor. This helps preserve the floor and keep it dry and polished all the times.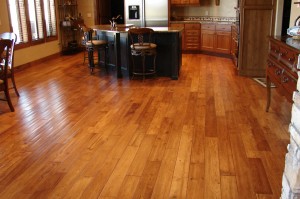 3. Use no-wax cleaners for wood floor
You should have this cleaner at a convenient location all the time. You should clean up any dirt and residue as quickly as it is noticed to ensure that this does not become a bigger problem. All spills and dirt should be wiped out immediately and then the cleaner should be used as a means of removing the residue.  Restorers and waxes should be used to rejuvenate the finish. Use the appropriate finish restoration polish to make the floor better and rejuvenated.
4. Use of two buckets for cleaning the floor
When you are cleaning a wood floor, always use two buckets. One bucket will contain the soap solution while the other one will contain clean water for rinsing the mop. You can change the water as needed. This method of washing prevents a greyish gleam that comes about due to use of dirty water in cleaning wood floors.
5. High traffic zones need protection
There are areas on the wooden floor that receive a lot of traffic on a daily basis. Such an area could be the corridors and this has to be protected by the use of throw rugs. These will help reduce the tear and wear of the floor and therefore have it last longer.
comments