Regardless of if you are good with your hands or not, there are some basic tools that are a must for any home toolbox. It is certainly not necessary to have a whole workshop at home, but for basic repairs around the house, you will need a few basic tools. Below is a great list of starter tools for your personal toolbox. Keep in mind that you need to get good quality products in order for them to last a long time and will need to maintenance them on occasion to keep them working well!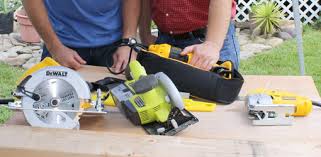 1. Screwdrivers: This is a must have tool for the most basic of home repairs – fixing a loose screw. Keep a few different ones handy, since screws come in different sizes and shapes.  Among these, the cordless screwdrivers are comfortable and most in demand. You can visit Tools Score to see a list of some top rated screwdrivers. This tool will help you to do super easy repairs that only require a screw to be tightened and more complex projects like, taking apart furniture or electronics to fix them. Stainless steel screwdrivers are the best ones to purchase, as they will last a long time without rusting and are stronger in case you need them for heavy duty projects.
2. Wrench Set: Always useful and easy to operate. There are a lot of different types of sets that you can buy at your local hardware stores. Some are super cheap and others of great quality, that can be pricey but will last forever. There are even some brands that offer a lifetime warranty. Get the wrench set that fits best with your needs and make sure you also purchase a basic socket set and adapters. Most important, make sure the particular wrench will fit with the projects you plan to use it for. If you are unsure, a sales associate can generally help you pick the right one
3. Heat Gun: This is used for many random home projects, such as making a hose fit on a connector or drying electronics without damaging them. You can some find of the best heat guns on the market on Tools First. Make sure you buy something of good quality because this is a tool that needs to be used carefully and always as the user's manual says. The wrong use of this tool can result in an injury, so be sure you put your personal safety first when using this tool.
4. Tape Measure: This is certainly a must for your toolbox, as it is useful for almost any type of manual work, such as packaging, designing, etc. They are sold in a variety are different lengths, so purchase whatever you consider more convenient or useful for you and your home. Usually, around 10 feet in length is sufficient. It is best to purchase the metallic, retractable ones, as these are easy to use and last longer than the plastic or manual ones. As other tools, it requires caution when using because the retractile can come back very fast and if you are not careful, it can produce a deep cut in your hand.
5. Hammer: The most basic tool out there is definitely one you want around the house. Its most common use is to nail things into walls or to put together furniture but you can also use it for the demolition of small things, in mechanics, etc. It is just a necessary tool that can't be missing from your toolbox!
comments