If you want to have a vintage wedding, then antique and salvaged windows are ideal. You may find old windows at yard sales, flea markets and resale shops. If you plan to rather hire a venue with old windows, ensure that the owners fix foggy windows at the venue as older windows are more prone to fog and dust.
Consider décor
Think about what you would like to do with each window, you could use them as hanging décor at the alter or use them as a backdrop at an outdoor wedding, to give an inside feel. You may use large windows at the entrance of your outdoor wedding venue and hang up pictures of the couple on each window pane or even have a large window and an oil marker present for guests to write special messages to the couple as they enter the venue.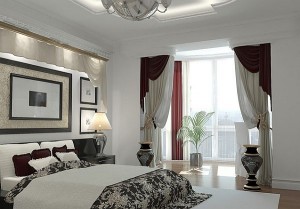 Some people even use the windows as a window sign menu which is quite a unique idea. You will need:
1. An old window with frames
2. Glass cleaner
3. Paper towels
4. Oil marker
5. Glass scraper
6. Scissors
7. Paper
Step by step guide
Step 1 – you will need to clean the window thoroughly. Use soap and water if the window is very dirty. Thereafter, use glass cleaner.
Step 2 – take note of the space within each pane as you will need to make the sign to fit that space. Plan out how you will separate the menu and on which panes they will go. You may find that an easy way of doing this is to cut out similar size papers as the pane sizes. Write on the paper to determine the size of your writing.
Step 3 – once you have completed this, begin writing on the window using your oil marker. If you make a mistake, use the window scraper to remove the error. Trace over the writing once you are done, if you notice that the writing has become transparent.
More window ideas
You may use the old window with the frame as an actual picture frame. You will need to enlarge a few pictures of the couple and change it to sepia. This makes for a beautiful rustic wedding décor idea.
You may also use draping on windows if you have a reception venue that is inside. You can do them in white or match them with your décor. Another good option is using candles on the windowsills, especially if you have lovely old church windows that you don't want covered.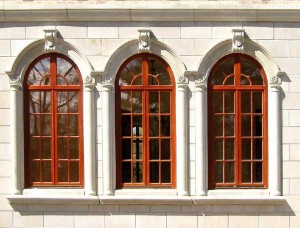 If your wedding is more modern, then many people opt for flowerpots or vases at each window to give a romantic and intimate feel.
Your options are limitless, you just have to look around and get inspiration from other weddings, online sources or magazines. There's so much you can do with windows, think outside the box. Even outdoor weddings can include window as décor pieces which also enhances the wedding décor naturally.
comments