The bathroom is a personal space in your home and deserves as much planning as other parts of the house. There are various bathroom designs to choose from but today, many people are loving a modern look in this space. A modern bathroom exudes a clean and simple feeling by using minimal colors, clean lines, geometric patterns, and shapes. Here are some tips for designing your modern bathroom.
1. Gather the Essentials
Toilets. Today's modern bathrooms feature great toilets that will capture everyone's fancy. Dual flush toilets are a common staple in today's modern bathrooms. It helps you save money on water and energy while also helping preserve the environment. It can do this because it's more efficient than a regular toilet.
Shower. If you're going for a modern bathroom look, consider getting a curbless walk-in shower. With its sleek design and convenient performance, it's a perfect fit for your modern bathroom. Traditional showers that have curbs can cause accidents like slipping and tripping. With a curb-less design, you minimize this risk and make it safe even for elderly people.
Bath. People with limited space sometimes opt to eliminate the need for a bath in their personal space. But for those who have enough space, consider getting a freestanding bath. This bath style is both stylish and bold and could really add to that modern look in your bathroom.
Vanity. For bathrooms with limited spaces, they may save some extra space by choosing a floating vanity for their modern bathroom. A floating vanity comes with an open space under it, so it allows you to save time cleaning it as there's less space for dust to settle on. It also creates the illusion of giving you more space. Floating vanities add to that sleek and modern look by also being more streamlined as well as being less bulky.
Taps. When it comes to choosing a faucet for your modern bathroom, consider using waterfall faucets. This kind of faucet is a great addition to giving that modern look into your bathroom while also operating at less pressure than conventional faucets. Experience the calming effect of waterfall taps and give your bathroom more oomph.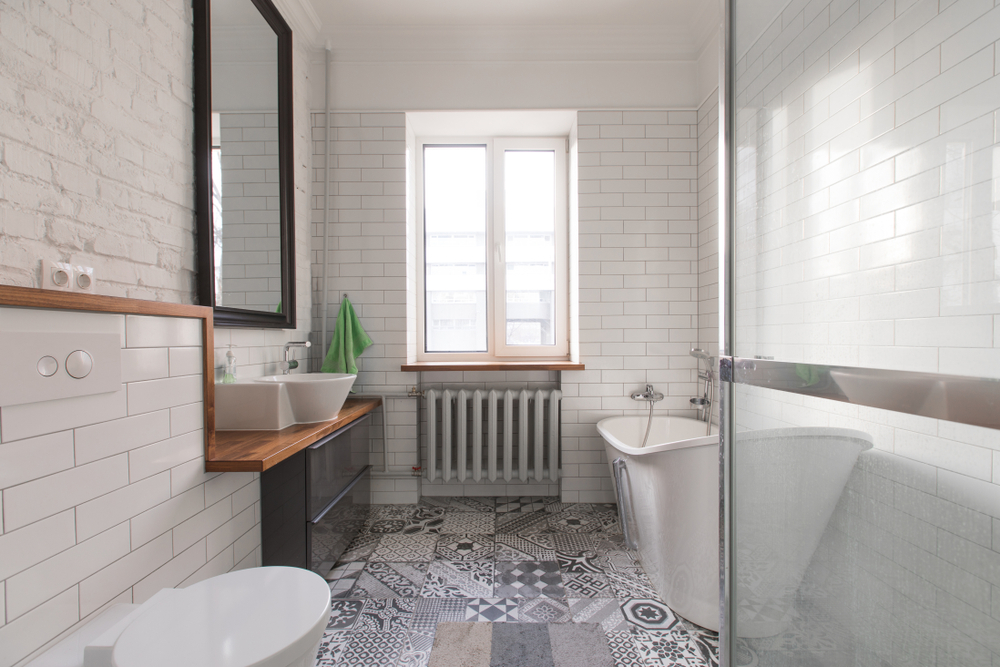 2. Consider Lighting
Lighting is a powerful element in any space even in your bathroom but is usually overlooked. For a modern bathroom space, consider the following lighting options.
Recessed shelf and vanity lights. Adding lights under your floating vanity will add more beauty and appearance of wider space. You can also add a pendant over your vanity for more elegance. You can also add LED strips into recessed shelves to give it a luxurious hotel feel. This lighting option is truly futuristic and will give any space a unique feel.
Lighted mirrors. This option doesn't end with the aesthetics but also in providing you great function to your modern bathroom. With a back-lit mirror, it's easier for you to do your makeup or do your daily skincare regiment.
Bath lighting. Illuminate your bathtub with a pretty pendant lighting, especially if you have a high ceiling you should be proud of.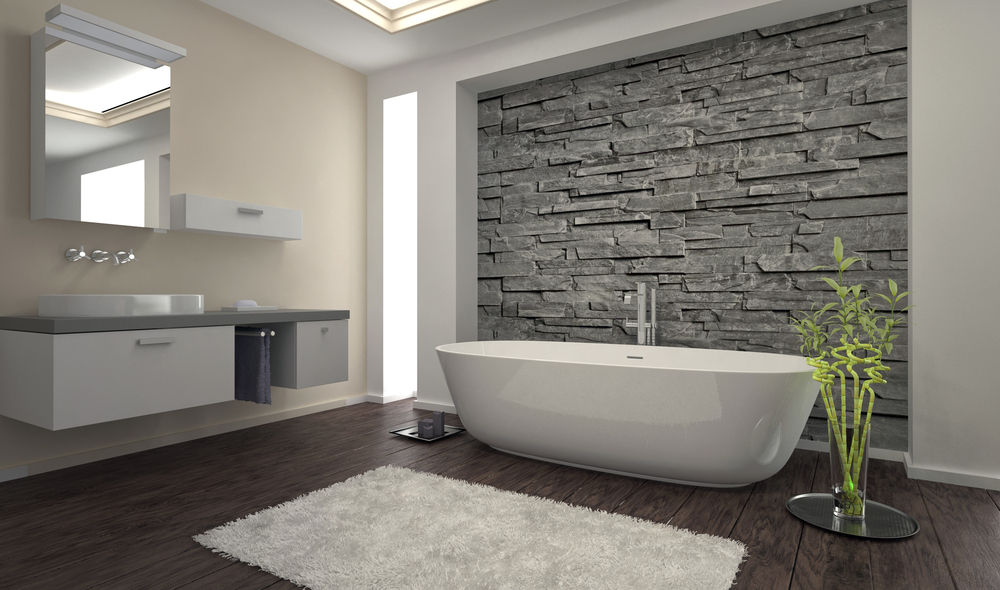 3. Pick Your Tile Design
Another important consideration in designing a modern bathroom is choosing the tiles that could give that overall look you want. You can choose from the following modern bathroom tile designs:
Classic grey and white – If you'd like to add more accessories into your bathroom design, consider the safest colors for your tiling. White and grey will give you a clean, calming, and spacious look to your modern bathroom.
Dark shades of black and grey – These darker neutral colors will still allow you to play around with the accessories you'd like to place in your modern bathroom.
Textured tiles – If you're planning to add a feature wall into your bathroom, textured tiles may be what you're looking for. Textured tiles give a unique look and feel into your bathroom space by giving additional dimensions to your wall. There are various textures you can choose from including wavy, linear, mosaic, and wood effect tiles.
Glitter tiles – This is also a good choice for feature walls as it adds more pizzazz into your modern style bathroom. If you want to add a pop of color and sparkle into your bathroom, check out glitter tiles.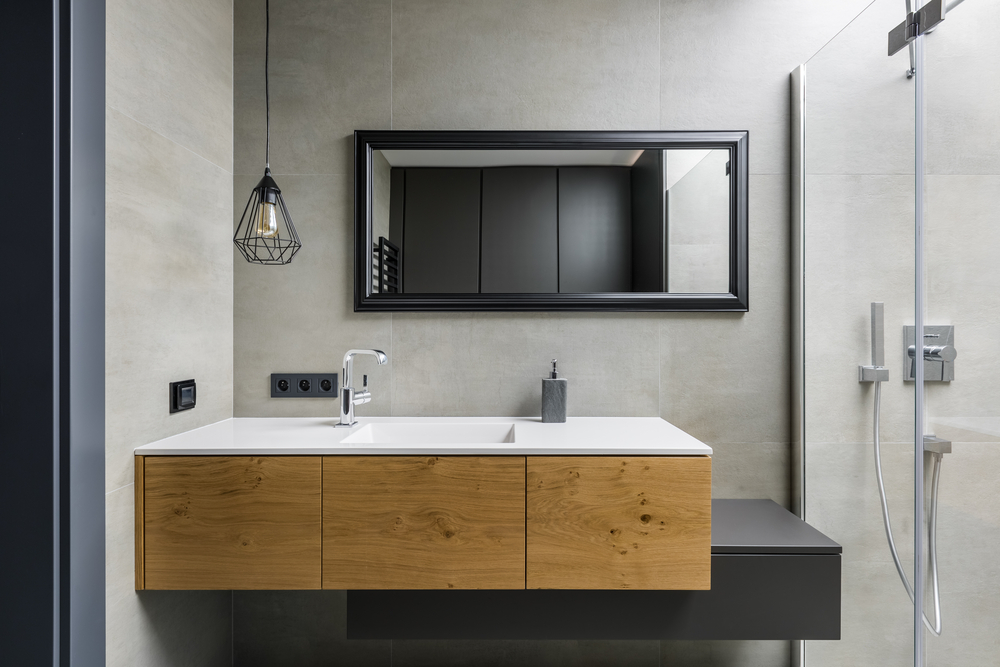 Final Thoughts
A modern bathroom is desired by many people because of its clean and elegant look. If this is the bathroom theme you want, there are several things you can do to achieve this look. Choosing the essentials wisely, adding modern lighting, and deciding on the style of tiles you want in your bathroom will give your bathroom the modern vibe you want. Follow the given steps above to help you design the bathroom of your choice.
comments