Tiles are among the most common decorating materials used to increase floors' aesthetic value. Furthermore, they have been deemed best in polishing outside appearance of houses.
This means they are not all suited for indoor but also in outdoor decorating services. It is vital for you to find the right type of tiles while doing your decorations, for outside tiles and indoor tiles have a number of differences that determine their functionality in areas they are used.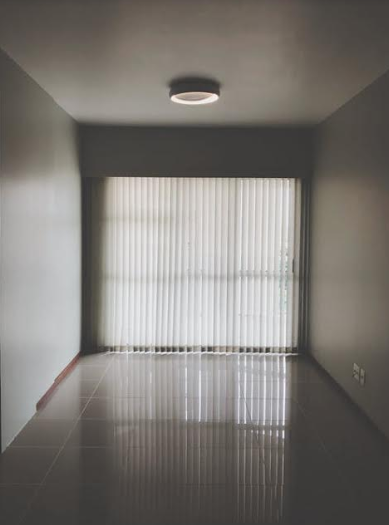 For that reason, they will always serve different purposes. Whether they are outside tiles and inside tiles, you want to purchase ensure they are of the right quality.
Differences
Texture
This is one aspect that separates indoor tiles from outside tiles. The texture is a big deal due to the different areas these tiles are applied. With Indoor tiles, they are well-suited inside the houses in various rooms.
Whereas outdoor tiles are suitable while dealing with outdoor décor. Indoor tiles will be glazed and smooth for easier cleaning since they will not absorb any water. Whereas outside tiles are less glazed with a regular rough surface.
This condition makes an outside tiles deal with the harsh weather conditions, for instance, rapid temperature changes. As a result, they will not fade during these changes.
Furthermore, they are not slippery, unlike indoor tiles. Hence, no increased cases of people slipping and falling over after the long rains.
Color
Though not a big deal when selecting tiles, they door create a difference between indoor and outside tiles. Indoor tiles do come in a wide range of colors. This is so to allow installation of a wide range of floor colors during floor renovations.
Buyers can go through these differences prior to choosing that which suits them. On the other side, outside tiles have a reduced range of colors to choose from. However, do not let color affect your floor decoration process.
Do not resort to using indoor tiles outside your eyes in a bid to have an amazing appearance. Stick to outside tiles when it comes to outdoor decorations. It helps in avoiding impending dangers, for instance, slipping accidents.
Furthermore, weather changes have a great impact on tiles. If you use indoor tiles outside, they are bound to start cracking within a short period of time.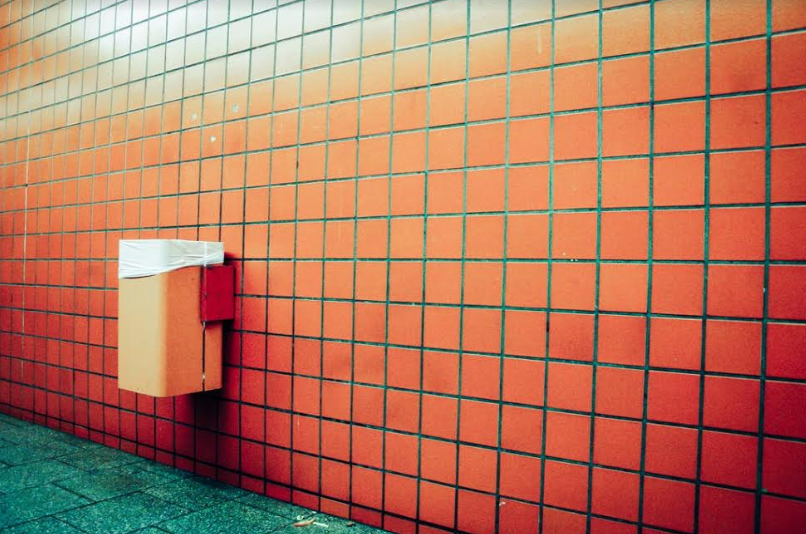 Durability
Definitely a component that separates indoor tiles from outside tiles. As you know, these tiles operate well under different conditions. Some are restricted for inside décor while others for outdoor décor.
Hence the durability to withstand conditions in their area of application is vital. For outdoor tiles, they have to survive harsh weather conditions. Whereas indoor tiles never have to put up with the impromptu weather conditions experienced outside.
The increased traffic use has an impact on the durability of the tiles. For outdoor tiles, they are subjected to increased use so they need to be long-lasting. This will save you from the frequent replacement of tiles.
Sunlight makes a number of fragile materials. They can also have a negative impact on the tiles' lifespan. Winter imposes too much stress on tiles, hence one needs stronger tiles for outside decors.
They have to endure ground movements that occur when the frost comes by to avoid succumbing to any damages.
Tools dropping on the floor will ruin the lifespan of tiles. Heavy materials will distort these tiles once they drop down. Prior to installing tiles in your house, you need to be aware of its quality. Ensure the tiles you pick on are long-lasting and will survive all those possibilities.
Materials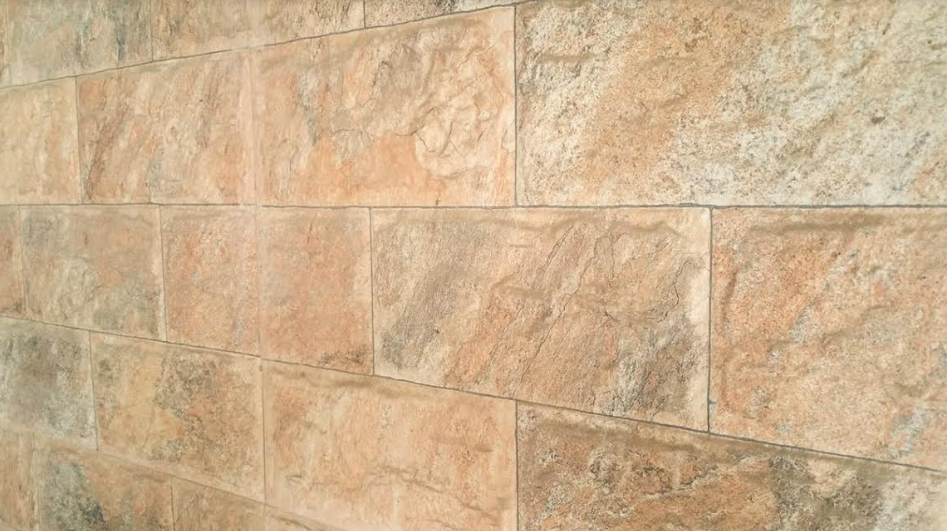 Depending on their functions, tiles are designed with different materials. Most indoor tiles will emanate from vinyl and glass materials. They are subjected to less impact, unlike outside tiles.
For outside tiles, they come in the following materials: limestone, marble, slate and ceramic. These materials are able to survive the harsh weather conditions and impact imposed on them after being installed outside. These materials prevent them from being damaged while still in their prime conditions.
Harsh weather tolerance
Indoor tiles will not withstand the ever-changing severe weather conditions. For instance, temperature tolerance. Indoor tiles are made from glass and vinyl materials that cannot sustain serious temperatures.
That is why they cannot be used for outside decorations. Outside tiles can be made from materials like clay and natural stone. These are materials that will put up with increasing weather temperatures. When winter comes by they will still maintain their high durability.
Cleaning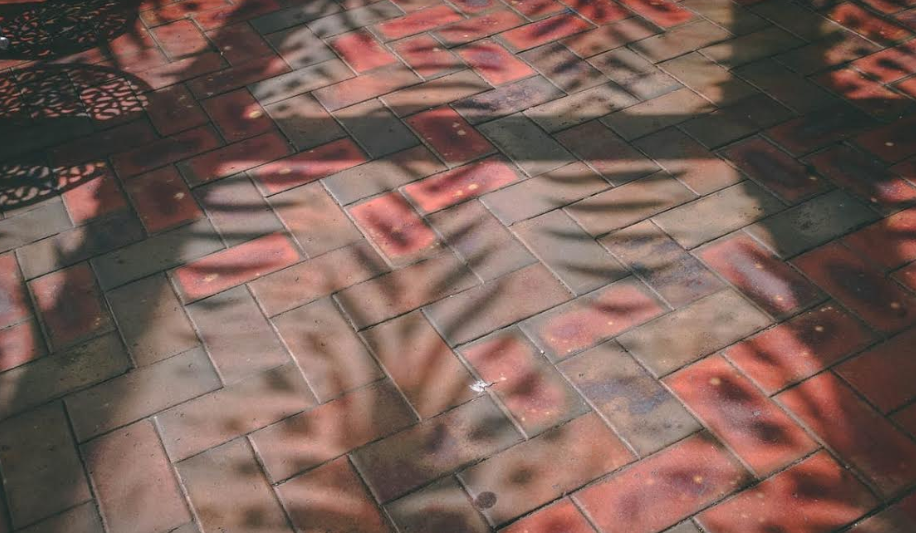 Sanitation contributes to the overall outlook of your house. Hence it is an activity you should engage in regularly. Some materials will subject you to a stressful cleaning process.
They should not be installed in places that require cleaning more often. Outside tiles do not require frequent cleaning. This is because they are made from porous materials. These materials ensure reduced staining hence you will not be subjected to too much cleaning.
Indoor need to be cleaned tiles. They contribute to the house's overall appearance, hence they should always be cleaned. In case you are always busy, a vacuum cleaner will help you do the work. Also, you can buy a mat to cover your floor.
Overall appearance
As you look to improve your home's outlook, you will also consider installing tiles. They add an extra finish that will make your house more appealing. However, your choice of tiles is something you need to put into consideration.
Ensure you pick the right tiles to be used in its most suited areas. For instance, brick and red clay tiles will blend well with your outdoor décor. Whereas vinyl and glass, tiles are good indoor tiles.
This is where the difference between indoor and outside tiles come into play. For that reason, you will need to be vigilant while picking your preferred tiles. In case you are renovating your indoor décor, choose indoor tiles. They will blend well with your indoor furnishing.
In case you want sturdy tiles for your outdoor décor then outdoor tiles will come in handy. Follow these guidelines faithfully to avoid any mismatch.
Tiles are important in decorating your house both inside and outside. They come in various styles to suit all your decorating demands. Ensure you make the right pick when it comes to tiles.
comments