If you're looking for a roofing professional, you should hire someone who can ensure that the work is done correctly. To do that, it is essential to research multiple times and consult with several different professionals. Roofing is a dangerous task, and you must ensure that the professional you hire for the job is certified and insured. Roofers should have a workers' compensation certificate and liability insurance. See their licenses and ensure they are valid. 
If you are looking for a reliable roofing company, you can check out Unisource Roofing in Louisville, KY's website to better understand their services and clients. A roofing company specializes in various areas. The company employs skilled and licensed roofers with years of industry experience and offers a complete project warranty. When working with an experienced company, the roofing professionals will be part of the company. This will ensure that the roofing work is not contracted to inexperienced roofing contractors.  On the other hand, roofing contractors are licensed, and they specialize in roofing. Some roofing contractors carry out the work on their own, while others assign the task to sub-contractors. If you're hiring a roofing contractor, they should clarify whether they will hire subcontractors or do the work themselves. There are some differences between a roofing company and a roofing contractor you must be aware of before deciding to hire them. Let's discuss the significant differences below.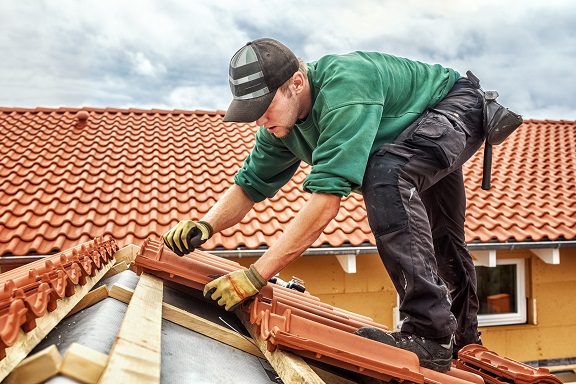 1.Roofing Contractors
A roofing contractor is usually an individual licensed by the relevant authority to work as a contractor. They can either do the job independently or hire a third-party to get it done for their clients. A roofing contractor can also work for a roofing company. They specialize in roof repair and replacement services and are approved by the state to work as a roofing contractor. You should never forget to ask if they have insurance, credentials, license, and warranty before hiring them. Hiring an uninsured roofing contractor can lead you to trouble if anything goes wrong while undertaking the project. 
2. Roofing Companies
A roofing company has a full-fledged network of employees working in various sectors, including roofing services. These companies hire experienced roofers or roofing contractors who get the job done with expertise. Hiring a roofing company can be beneficial as you don't have to worry about the worker's credibility. However, you must know if the company is legit or not by asking them about their address, websites, reviews, license, and insurance. Most professional roofing companies will have a bond or insurance. It is advisable to work with roofing companies because they have longevity and better resources, and you can rest assured about quality work. Additionally, a roofing company won't work with someone who's not their employee, ensuring that you get the best quality services. The roofing companies also encourage their employees to seek additional certifications to enhance the standard of their work.
What Is Better?
Both roofing contractors and roofing companies have their pros and cons. It is entirely up to you to decide which one to choose to get the job done as per your wish. When it comes to a roofing contractor, there are high chances of customizations whenever you need them. A company will not amend to make changes as per your requirement. There is a set of regulations on which a company runs, and altering them is difficult. Whether you choose to work with a roofing company or roofing contractor, you should carry out proper research about them. Verify their credentials, compare their prices, and go through the reviews made by the customers about them,
So, if you plan to hire a professional for your roofing projects, it is always beneficial to consult with multiple contractors and companies before finalizing the deal. One wrong move can lead you to financial losses. Although it can be challenging to understand which is a better option for you, please, feel free to get in touch with the experts at Unisource Roofing if you are confused about it. We have been in the business for many years now and understand what is best for our customers. We aim to provide efficient and reliable services and customize our services according to our customer's demands. Every project is drafted personally for each client, which makes us stand out from the rest. So, get in touch with us today for high-quality work. To know more about our services, visit our website today, and we will help you – https://unisourceroofing.com/.
comments