When you are holidaying for an extended period, it is natural to worry about your things.
You are thinking of just shutting every window and door of the house. Sure, this is possible to keep dust out, but there are some things that need to be kept in a temperature-regulated space, and shutting your blinds for a long period is not a good idea.
That's why, in this article, we'll give you storage tips to prevent damage to your things. Plus, we will introduce you to the versatile and trusted temporary storage units!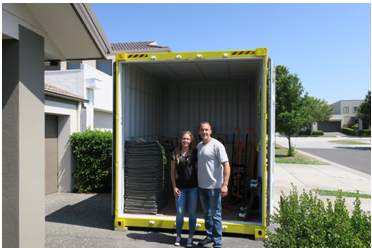 What Can You Do to Keep Your Things Organised and Tidy?
As we all know, a messy place is a dusty solace.
That's why it's important to keep your place organised before you go. We know that you need a lot of time you don't have because you need to focus on important things, like remembering where you put your passport.
So, here are some easy and fun tips for organising to keep your house tidy.
Pack What You Need, Box What You Don't
Cameras, clothes, underwear, swimwear, and shoes? Pack!
Work files, sofa cushions, duvet? Not really……
The easy solution? Box them up! Categorise the things you don't need into boxes. No need for complicated and too-detailed labels.
Just divide them into three boxes, which are Keep, Give, and Store. This will make organising so much easier for you.
By recognising what you should keep, throw, or store, you will reduce clutter and free up much space for new trinkets after your trip!
Never Cram Your Things
In a fit of laziness, mortal humans like us are tempted to stuff as much as we can into a single box. Sure this will cut the packing time, but the problems will rear their heads in the future.
An overstuffed box will look like an inflated cube and will not stack well. Hence, the risk for bumping and falling is much higher.
 Give Extra Care to Fragile Items
Protect your glassware like you protect your most precious possession. You don't want tiny pieces of glass anywhere when you get home. So, protect fragile items with bubble wraps.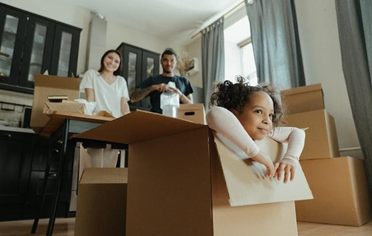 To keep you motivated while taping and cutting, pop the bubbles as you go!
After Everything is Organised, What Now?
Now that your house is tidy and organised, you can either store them with your relatives (which is never a good idea) or you can just put them at home.
But, before deciding to just leave all those boxes home, you should remember that you will be going away for months. You don't want them to gather dust, right?
So, the best option will be to find some temporary storage for your things.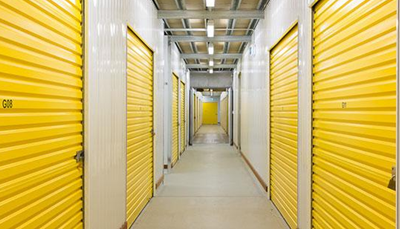 Temporary Storage Options
There are some options you can choose from, like traditional storage facilities, temporary storage units, and your relatives.
The third one, as we determined above, is not a good idea. You don't want all your boxes to be cramping people's space or worse, opened and used, right?
Now, you have two choices. Let's see the first one, traditional storage facilities. It is a rented storage space in a building. You can put literally anything inside, and the room can be quite spacious.
But, this storage facility is stiff and passive. To store there, you need to load your heavy boxes to your car, drive a long way, and unload the boxes again.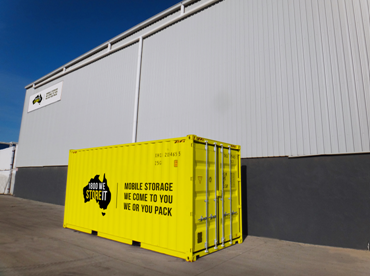 That led us to the last and most beneficial choice, temporary storage units. So, what are they and how do they work?
Temporary Storage Unit: Definition and Benefits
Temporary storage unit is a storage container that is rented to you. You can store anything you want, including gadgets, packaged food, and even cars inside the storage unit.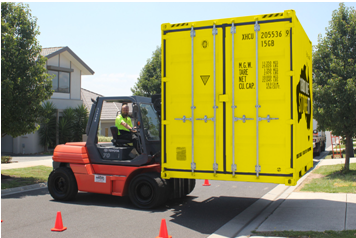 These units are not only versatile, but they are also portable. Instead of you renting a truck to retrieve the unit, the company will send it right to your front door. After that, the unit will be loaded until full capacity.
You can choose to store it at the company's facility or in your own backyard. However, with you leaving home for an extended period of time, it is best to store your belongings in the storage facility.
So, what are the benefits of temporary storage units?
1.  Almost 50% cheaper than self-storage facilities.
2.  Everything is delivered to you.
3.  The unit comes with complementary bubble wrap, boxes, and furniture blanket.
4.  Extremely secure, with 24/7 CCTV and alarm systems.
5.  You can store your belongings for as long as you like, with no fixed-term contract.
6.  Have insurance so in the unlikely chance damage occurs, you can be reimbursed.
Plus, temporary storage have specific services that will suit different needs, which are;
1. Temporary serviced storage, which is a premium service. The company will deliver, load, and store the unit for you.
2.  Temporary self storage, which is similar to the serviced storage, but you have to load your things yourself.
3. Temporary onsite storage, which is a service that allows you to store the unit on your premises and access it 24/7.
Before You Store…
Before you store your things to a storage unit, keep these in mind;
1.  Load from the least fragile to the most fragile. If you put the fragile ones in the bottom, you are risking damage and breakage.
2.  Tie down what can be tied. Inside the storage container, there will be a tie-down rail (don't choose the ones which don't have this) and you can tie your things so they don't move during transit.
Conclusion
Having a holiday is definitely fun, but there are some annoying parts, too. One of them is storing your stuff. That's why it is important to stay organised at all times.
For storage, you can use self storage facilities or temporary storage. Temporary storage is obviously superior due to its convenience, cheaper price, and flexibility.
Plus, temporary storage is an end-to-end service, so you won't have to feel the hassle and just enjoy your vacation!
comments