Have you ever wondered what drafting is? Perhaps you have wondered exactly what is has to do with architecture and if it really is important. Perhaps you are about to start working with an architect and they are talking about the drafting process and are you unsure of what that means. Keep reading as our experts at Superdraft explain what drafting is and how it relates to architecture.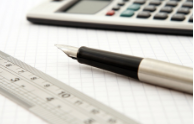 Drafting can be its own profession and all a part of the architecture process. The drafting professionals are under the direction of the rest of the architects and are able to give them ideas so that they can bring it to life. Most times, the drafters will use a computer program in order to build everything correctly. This way they can see what will work together and what calculated correctly together so that there are no errors.
Some of the jobs that a drafter would do would be creating as well as putting in the drawings into a computer system. They would look into different materials as well as sizes to use for the building as well as other structures. Finally, a drafter will be in charge of using the building and construction in order to look at the structure and all of the elements involved.
There typically is an education requirement in order to be a drafter. Most require an associates degree in order to obtain a specific drafting job. Many universities have a 4-year program that allows people looking to get started to learn what they need. It is recommended to get an internship after in order to get all of the skills in order to fully be prepared to land a great job.
When you are comparing what an architect would do specifically compared to a drafter, there are some differences. An architect is able to build and develop the design. They look at the entire process including the heating, the plumbing, and the overall final appearance. They also will work with other professioansl like the builders, the interior designers, and many more in order to ensure everything is going affording to plan. An architect also needs to understand fire codes and be up-to-date with all zoning regulations and laws. They consult with clients as well as find new clients. They prepare and manage the contracts as well as all of the documents. Finally, they build sites and ensure everyone and everything is staying in compliance.
Typically, architects will complete their degree within the National Architect board. There are also other programs out there depending which state they are looking to work in. If you are someone that would like to become an architect, there are many internships that will allow you to get your food in the door. An internship is also a great way to network within an agency.
There can be so much success for both an architect as well as a drafter. One thing to remember though is that there is a lot of risks involved. This is especially true if you are going out on your own. You will need a well-defined strategy whichever area you are in before starting. The business would be similar to building a structure. You want to have a strategy and a game plan first before diving in. You wan to look at how to prevent as many issues within the company. You want to have these written out before you even start.
When it comes to an artchitect, they typically are very creative and love to draw. Their building that they are creating is a full reflection on the entire team, it is more than words, it is more than a drawing, it is a complete style.
It's important that the design is clear before starting. That means that the dimensions are shown, this will allow each part of the project to go quicker and everything will be able to flow together. Architects also typically reply on the drafters to do the first phase correctly. This means that they are communicating to them exactly how it should be drawn so that there is no confusion. Architects also show a blueprint so that there is an agreement to the entire group exactly what will be done.
There typically are many programs that are used for both an architect, the drafters, and every person involved in the process. Each strategy should be well researched and shared with the entire team. Edits can be made right until the final draft within each of the programs.
Most architects have the latest technology. Stay clear of some that do not because the latest truly does have its perks. It will also mean a better result within the drawers. The programs are not quite as expensive as you may think they are going to be. It makes the seller happier too to be able to see the drawers and the job being done.
As you can see, there are so many great reasons why an architect will want to have a drafter as part of their team. The draft is such an important component in order to have the entire process turn on how they would like it. It also allows no steps to go unforgotten. Once the plan is set in place then you can begin actually building the building. Without the drafter, it can suddenly be a lot of missed steps.
We hope that you now understand more about the drafter and the architect process in general. 
comments