Do you intend to install patio furniture? Have you considered which one best suits the outdoors? If you haven't, then it's about time you did. Regardless of what you install, be it expensive tables, cheap outdoor sectionals, or fancy trellises, it must withstand sun, water, and insect damage.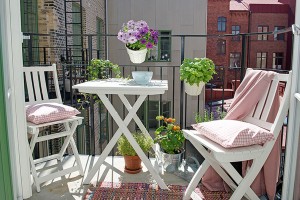 If it can't, you'll replace it sooner than you'd like. So when picking patio furniture, consider the material it's made from, for this then determines how strong, durable, and maintenance-intensive it is.
#1: Wooden
Wooden furniture has a timeless, natural appeal, thanks to its beautiful grains and warm color. And some woods, such as teak, acacia, cedar, fir, and pine, even resist the elements. In addition, the material is cheap, available, and easy to work.
Yet despite these benefits, wood needs care if it's to last. As a result, remove accumulated dirt from varnished surfaces, using water and soap. But on painted or untreated ones, skip the water and use a damp cloth instead. And another thing about the untreated furniture: Keep it away from the elements.
# 2: Wrought Iron
Unlike wooden furniture, that made from wrought iron is heavier, more expensive, and harder to make. But on the plus side, it's sturdy, durable, and weather-resistant. The furniture is also visually appealing because iron lends itself to beautiful designs.
But you must protect it from moisture, or it will rust. To do this, powder-coat the furniture and then keep it clean using a damp cloth. And when rust appears, scrub it off with sandpaper and repaint the spot.
#3: Steel
Steel furnishings have three main benefits over their wrought iron counterparts: They're stronger, lighter, and more durable. What's more, steel designs look very stylish. For that reason, they cost more. Fortunately, though they're easy to maintain.
First, apply a coat of powder paint on the iron bars or frames to keep rust at bay. And at the first sign of rust, sand the affected spot immediately and reapply the paint. Second, spray off any dirt using soapy water. And third, wax the frames once or a few times a year for added protection.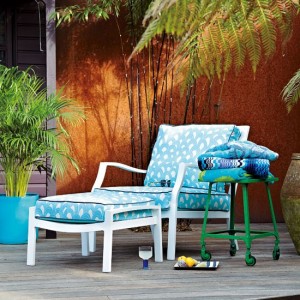 #4: Aluminium
Aluminium furniture comes in tubular frames, making it the lightest on this list. Yet even with their reduced weight, the seats and tables are just as robust as those made of other metals. Better still, they don't rust.
However, Aluminium still needs simple maintenance. So, powder-coat the frames and, when they get dirty, spray them with soapy water.
#5: Plastic
The honor of the lightest, cheapest, and most eco-friendly furniture goes to that made of plastic. Once installed, it never rusts, rots, fades, or stains. Nor does it need a coat of paint or varnish.
Plastic serves you for many years, needing only a good cleaning every once in a while. And that you can do with a damp cloth or a water sprayer.
Conclusion
Patio furniture often succumbs to weather and insect damage, but only if you choose the wrong furniture. So before installing a sofa, table, or trellis, first consider its outdoor performance. That way, you'll never worry about replacing it in the future.
comments