Finding the perfect home for you and your family can be one of the most rewarding things ever. However, let's not forget that you shouldn't just pick any home that's first available. Instead, you have to make sure that it meets the needed safety specifications. 
Some people might argue that this is just too much, but you must understand that safety is always the top priority when selecting your home. To help you out, here are top reasons why it's crucial to meet specifications for home safety:
Keep You and Your Family Safe
For starters, you'll be living here for quite a long time, which is why it's important that you and your family's safety is considered. Also, let's not forget that once the deal is closed for the home, it might be hard for you to move out or look for another later one. 
Thus, ensure that the home you'll be staying in isn't too old. This means that the necessary foundations are still in good condition and no significant signs of damage are evident in the house's internal and external portions.
If ever there are apparent signs of damage, you can coordinate with the home's seller. You can either request for an adjustment of the price or tell them that you wish to do building specification writing so that both parties would know what's best and be on the same agreement when it comes to the home.
For better communication and coordination with the seller, it's recommended that you seek help from a lawyer. Remember that your safety and your family's safety is on the line here.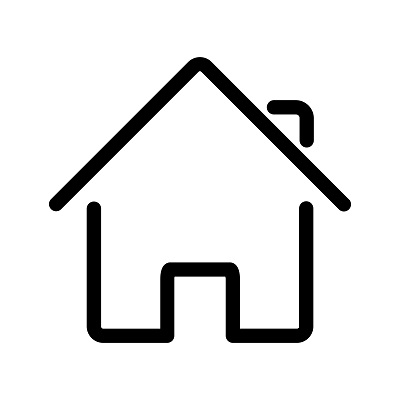 Know What Needs to Be Upgraded or Not
No house is perfect–there are bound to be some places that don't fit right with you, and they need replacement. This is why it's always important to be vocal about these things to the seller. For instance, if ever there's one part of the home that needs a bit of an upgrade, you must tell them immediately. Also, always check the interior and exterior surroundings. 
It's advisable that once you see these problems on the day of inspecting your future home, you have to comment on this to the seller or agent as soon as possible. Even if the pool, for example, needs some repair, you need to inform them ahead of time so they'll be able to contact the right people, like pool inspection services, to deal with the situation. 
You must remember that agents who don't give considerations to their highly-potential buyers might not be the right people to communicate with when it comes to buying a new home. If ever you do encounter these kinds of agents, you must already have a second house option to check out. 
Know If You Should Get This House or Not
If ever the house does not meet the safety standards you're looking for, this should indicate that you must look for a better home. As mentioned, getting the right home for you and your family can be a daunting task, but at the end of this process, you'll find the one that's perfect for you, and you wouldn't have to worry about any problems that would come with it. 
Aside from checking if the house is safe to live in, you should also take time to review your neighborhood and your overall environment. Ask yourself if whether this area is comfortable to stay in for a long time? No pollution present? Are key areas like hospitals and supermarkets accessible? Will your family be safe living here? 
Only make the final decision if both the home and the area are worth staying in for a long time. 
To Finally Decide and Close The Deal 
When the thorough inspection is done, and everything concerning your home's safety seems to be in your favor, then this would be the time to close the deal. 
Remember that agents that don't consider their buyers' demands are possible indications that this home might not be for you. Even if it sounds negative, no one should be too stressed and pressured when finding the right home. If you're not comfortable with the seller or agent that's accommodating you, this should be the time to find a better one. 
Conclusion
A home should be something you and your family would feel safe and secure. We hope that this will help you find the home that you always wanted to have. Always remember that safety will always come first!
comments