Drain cleaning, the process of unclogging blockages in your sewer pipes at home, is a necessary process as dirt and debris build up can eventually cause significant damage if not addressed. These blockages happen to many homeowners, so if it happens to you, do not fret, they can have remedied without costing you a lot of time or money. Some smaller clogs can be fixed easily yourself, but there are significant benefits to hiring an experienced professional when you notice your sinks, toilets, or tubs are not draining properly.
While drain cleaning products are cheap, easy, and they may unclog a small blockage on occasion, they will not fix a relatively large clog, they will not address ongoing problems, and the reality is they often do more harm than good. The main chemical in most drain cleaners is hydrochloric acid which can prove successful in eating away at a blockage in your system, but this component will eventually start to also eat away at your pipes as it sits to clear out the materials blocking them. This will cost you way more money in the long run than hiring a professional in the first place.
If you get any of the drain cleaner on your sink or faucet, which happens accidentally in many instances, the hydrochloric acid may start to destroy the finishes on these fixtures, again costing you more money. Not only are commercial cleaners damaging to physical components in your home, the chemicals in the cleaners can produce fumes harmful to the person using them as well as anyone in the general area.
To effectively unclog a blockage in a pipe, the right tools are required to complete the job as opposed to dumping some chemicals down and hoping for good results. Sure, you could run out and rent or buy the tools you need, but having every tool you need can be costly and do you know how to use them? Professional drain cleaners have the tools to guarantee they can identify the problem and correct it accordingly.
Companies have cameras that can go down drains to see what is causing the blockages, jetting machines that use high-pressure water to clear obstructions, and snakes which are coils of wire that thread down a blocked pipe and knock apart materials to be brought out of the drain or flushed away. Professional drain cleaners' work is usually guaranteed as well so if you have additional problems once the job is complete, you can count on them to return to service your home until you are experiencing a clog-free system.

    3. It will prevent damage in the future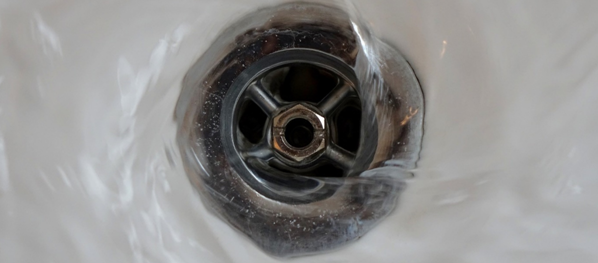 Hiring a professional drain cleaner can prevent issues with your pipes in the future, especially if you get them to perform regularly scheduled maintenance. Getting routine cleanings will deny any opportunity for your pipes to get clogged and will break up any existing blockages big or small. Hiring a drain cleaner will keep your system running flawlessly and will give the professional a chance to inspect your system, identify any issues, and offer the best course of action. Even if you are not experiencing any clogs right now, it does not hurt to hire a company to make sure your system is working as it should.
Clogs can happen quickly and without notice; a professional can inspect your system to confirm it is in good working condition and that no issues are imminent. As mentioned, continuous use of commercial cleaners can severely damage your system and result in you spending an extensive amount of money to have damage pipes repaired or replaced.
comments