Are you thinking about eliminating all traces of asbestos from your home? It's important to take all the necessary precautions when undertaking this process. This includes hiring a professional asbestos removalist bearing all the appropriate licenses. Before 1970, asbestos was widely used during the construction of houses and structures. However, it was banned after the shocking discovery that it caused distressing health effects.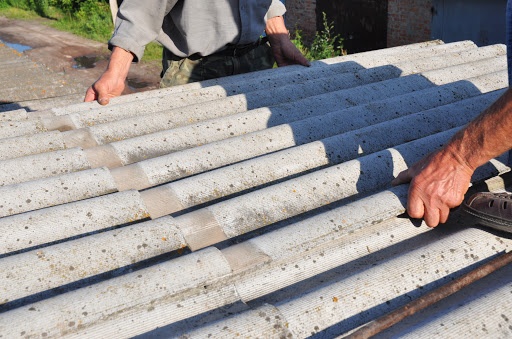 Removing asbestos requires an assortment of tools and protective gear. Caution should be taken to avoid inhaling the unsafe substance or spreading it around. You can get more info at contractorculture.com.
Here are 5 tips to removing asbestos from your home:
Evacuate the entire room
Before you can remove asbestos from the house, clear the surroundings of pets and people. When inhaled, asbestos dust can cause serious health issues. Sadly, there are numerous materials that might contain asbestos around your home. These could be found within water pipes, textured ceilings, and certain floor coverings or even in the soil surrounding your house. Before proceeding, evacuate everybody to another room or send them away for a while.
Use the appropriate hand tools
Asbestos removal should never be conducted using power tools. Instead, use hand tools to rid asbestos off cement surfaces. It's important to wet the asbestos-containing materials before sanding them to lower the release of asbestos dust. Try adding detergent into a bucket of water before soaking the material in question. Avoid using ant abrasive or water blasting methods when cleaning asbestos – these processes are notorious for releasing harmful asbestos dust and fibers into the atmosphere. If inhaled, these can severely harm your respiratory system.
Seal the asbestos materials properly
Removing asbestos requires tremendous precaution: you ought to turn off all electricity sources around the house and seal all circuits before commencing. All ventilation and air conditioning systems should be closed. Don't forget to wear a respiratory mask and other protective gear when removing asbestos from the household. After sanding the surface, use a vacuum to remove any loose asbestos fragments. Your vacuum cleaner should ideally have a HEPA filter as well as a collection bag.
Prepare the entire area
It's important to alert your neighbors about your asbestos removal plans. To avoid contaminating the yard with asbestos dust, place a sizeable plastic sheeting around your working area. Remove your kids' toys and playing tools from the vicinity. In addition, seal off your doors, windows and other inlets that could introduce the asbestos dust back into the house. All rugs, curtains and soft furnishings should either be removed completely from the working area of covered in plastic sheets if they're immovable.
Avoid dry sweeping your house
Sweeping will only cause the asbestos dust to stir up into the atmosphere. Use water to dampen the dust before cleaning the surfaces. Always remove the asbestos sheets immediately after the work is complete – dispose of them appropriately. Ensure that you leave the entire work area sparkling clean. Put your masks and disposable overalls in collection bags for safe disposal.
These tips will help you remove asbestos from your home quickly.
comments