If you think clotheslines went out of fashion when the electric dryer was invented, think again. These useful items have made a big comeback in recent years because they cut electric use. That's good for the environment and cost effective. People save enormous money when they dry their clothes this way. Not only that, but clothes actually experience longer lives when dried this way. There are many great reasons to use clotheslines to dry your clothes. The only drawback is it takes a little longer than using a dryer. Fortunately this hardly matters because you're free to do other things while your clothes dry. There are seven types of clotheslines you need to know about.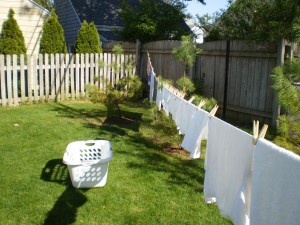 Retractable Clotheslines Save Space
Using a retractable clothesline means you can extend the clothesline when you're actually using it to dry. This type of clothesline works indoors or out. When you're finished drying, simply retract the line and put it away.
A Rotary Clothesline Is Perfect For The Whole Family
A rotary clothesline looks like an umbrella and will dry enough laundry for an entire family. You can extend this type of clothesline until it's tall enough to catch a breeze. When done, simply fold it up!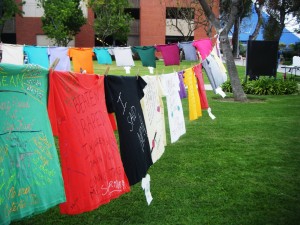 Clothesline Pulleys Are Heavy Duty
Select a clothesline pulley from clothesline specialists when you're looking for a heavy duty clothesline made from durable materials. If you plan on using your clothesline often, a clothesline pulley is the answer.
Folding Frame Clotheslines Saves Space
Folding frame clotheslines are an option to consider if you need to save space. There are outdoor and indoor models available. This type of clothesline is compact, allowing you to hang your clothes without taking up too much overhead. You can dry clothes in an alley behind your house or above a counter top in your basement. When space is a major concern, choose this type of clothesline.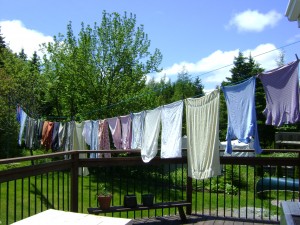 T-Post Clotheslines Are an Excellent Choice for Outdoor Drying
T-posts are another great choice for outdoor clothes drying. This sturdy clotheslines can hold a lot of laundry. They are rust resistant, making them perfect for drying your clothes outdoors. Lines connected to two T-Posts can hold a remarkable array of laundry. Drying outdoors in the sun and wind is fast.
Single Clotheslines Are Compact
For light duty drying, a single clothesline is acceptable. Tuck away your drying rack when your clothes are done. Saving space is a huge concern for anyone that lives in a small area.
Drying Racks Come in All Sizes
A drying rack may be a wonderful choice. The racks fold up for easy storage. They can handle a moderate amount of clothes. They are inexpensive, but durable. If you are on a tight budget, a drying rack will get you up and running fast. These versatile units can even be used to dry shoes.
Clotheslines are an Eco-friendly and free way to dry clothes. Anyone who is budget-conscious, or cares about the environment will understand why using a clothesline is always an option for drying clothes. Forget your vision of an old school clothesline. Modern clothesline are pushing the envelope in form and function. They are visually appealing, sturdy, and can handle large loads of laundry. If you haven't considered using a clothesline recently, you owe it to yourself to explore the options available to you. You'll be surprised at how far these inventions have come.

comments