Got a new house? Congratulations. Keep up this cheer intact and don't let your shine dull down under the burden of shifting. Plan, strategize and act. Moving will be full of fun and you can have a blast on entering your new house.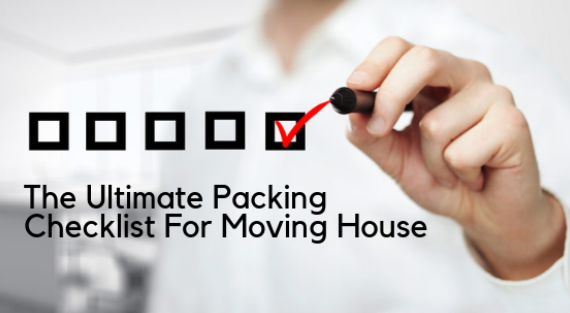 Wondering how can relocation be fun and not a tension? Go through the comprehensive guide below.
Complete Checklist For House Shifting:
Shifting as a fun has three key fundamentals. Let's discuss in brief:
1. Plan Before Shifting:
Make a proper planning for moving. Write down all the shifting items. Make a separate space to keep all the moving essentials. It should have the list of items, important documents, estimates and receipts if any.
Visit each corner of your house and decide what to carry along. Be ruthless in deciding. Keep in mind everything you carry along will have a cost of moving. So don't carry useless stuff.
Order for packing boxes of different sizes and give an approximate no. of boxes required.
Start folding and packing a few weeks before depending on the luggage to be carried. Seek professional help if required.
Check for Local Movers, contact them and fix a date for shifting.
2. Act During Shifting:
Keep your luggage labelled and arranged in the order of shifting.
Try to move the luggage room wise separately.
Seek the help of your family on the day of shifting.
Give them all the necessary details about the loading of luggage, locking your old home and you should head towards your new home. You should be present at your new place before the luggage trucks reach.
Carry out all the necessary cleaning before the goods are unloaded.
Get the boxes unloaded at the specific places. Kitchen wares in the kitchen, bedroom things and essentials in the bedroom and rest of the things accordingly. Try to keep your drawing room empty and not full of boxes so that it doesn't spoil the look of the house. Shift the additional stuff like home decor items in the storeroom.
Order your dinner for the day from the outside and just relax with your family. The first day should be a memorable one and not fussy.
3. Check Post Shifting:
Keep a track of the number of boxes and count while you unload them. Any missing can be tracked instantly but later it may not be entertained by moving company.
Do not hustle for unpacking. Start with the arrangement of your kitchen and move ahead step by step.
Take the complete tour of your new house. Plan the things before you start the arrangement. You are in your own home and can arrange slowly and gradually. Take complete time to observe, think and act.
Check for all your door locks and water supplies in the bathroom on the first day. If any fixation required, give it a priority. It is more important than unpacking.
Apart from kitchen bedding should be the second thing in your checklist to open up. A comfort sleep is very necessary to act fresh the next day.
Make sure to keep all the things related to your pets and kids (if any) handy. They should not be uncomfortable during shifting.
If you are in a big house and can't manage alone seek the help of family or else professionals in making arrangements.
Check for your electricity supply and get the appliances connected.
Conclusion:
Once all these initial things are completed then you can relax and step forward slowly and calmly. It's your dream home take complete time to give it the desired look. Speeding up things with unnecessary anxiety will be fruitful in no ways.
comments