Study room sounds like creating a serious and sort of intelligent atmosphere for a respective age group, kid and occupant who needs to be seated over there and continue with their work or study. But have you ever thought what if creating a study room should be a playful job to accomplish with healthy and positive atmosphere to give your child a personal room just not to learn but also to get focused in a smooth and simple manner.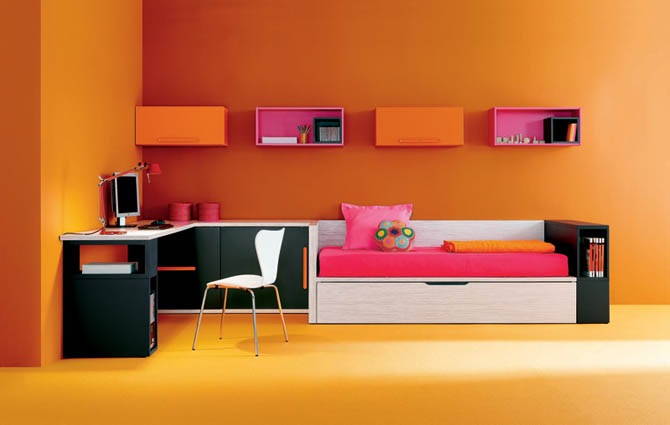 For More Study Room Design Ideas Please check here
Learning and playing are the two main things of a kids life and it's our duty to make these things simpler easier and comfortable for them. Kids study room or kids study area doesn't mean giving them a serious environment full of studious rooms and unconventional furniture with dull colors etc. Give them colorful, joyous, well designed and decorated study unit with lots of storage capacity and good study desk for a better comfortable and interesting learning.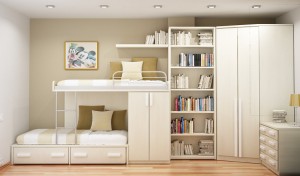 Today's kids study is comprised with computer projects books and copies. They have more of the practical work to do rather than just memorizing the given chapters. Let the kids study unit or study room give them a medium or big study desk escorted with comfortable chair, computer desk and pull out drawers (if required), ample of storage space, open racks and well illuminated area for shadow free working area.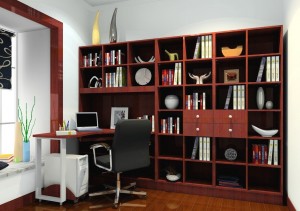 Wooden study unit with colorful laminates or designs are one of the best study units for the kids. They are durable, strong, have good capacity, comfortable, safe and better for children. Give in the pull out drawers for easy and quick storage and usage; do not forget to give in glass cabinets at the upper side of the kids study unit. They are useful for the storage of books copies etc.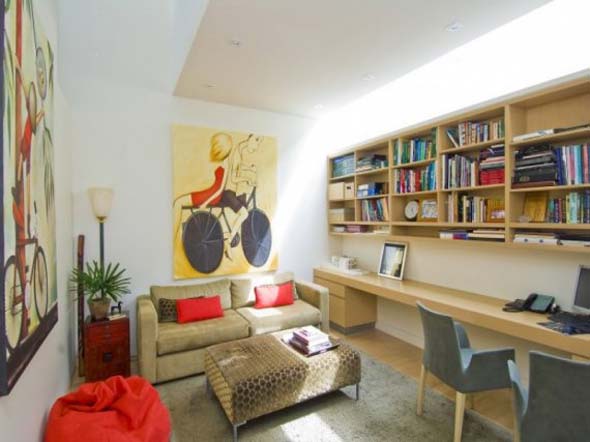 For More Study Room Design Ideas Please check here
Give in a separate storage for keeping projects and files as they need bit of big space to accommodate their projects and submissions. Avoid use of glass at the edges of the kids study unit as it may be harmful for the child at times.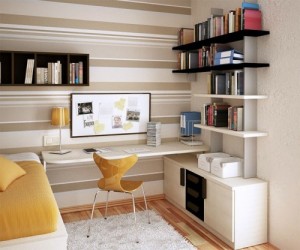 Apart from close storage and cabinets do not forget to place few open storage or open racks in the study. They are very handy at times as well as trendy and suit your child's personality and class. Place in a notice board or jute board in the kids study room or study desk to pin up the important dates, schedules and papers. You may give them a L shaped study unit if you are designing for two kids or can opt for two separate study units for them. Keep an open table with few chairs for group fun and studies of children at times.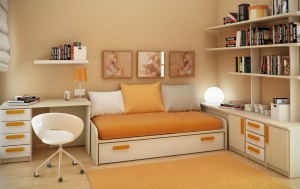 Mesmerize their study room area or study unit with bright and inviting colors. Colors which will help them pulling out their stress and throw it away in the dustbins. Create color combos like yellow and white, red and white, pink and blue, orange and light green, etc. for that energy packed and refreshing mood atmosphere in the study area. Such combinations will make them stick in the room with good mood for hours.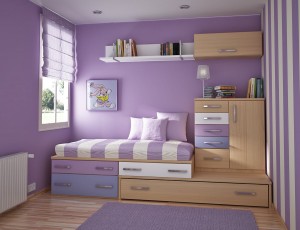 A complete kids study unit design brings in the proper storage (for pen, paper, books, copies, files, submissions, other accessories etc.), comfortable working desk (which can employ your kid to work and learning for hours), wonderful attractive and interesting design with impressive decors  and comfortable seating, rugs on the floor, smooth curtains to dress their room walls or blinds to give them that formal and decent look. Do not just make them learn or study but let them enjoy their childhood and make their learning more interesting playfull and joyous with the taste of design and decor's.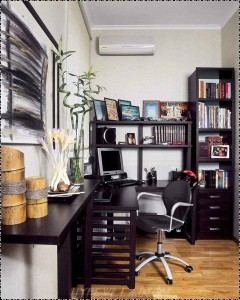 Mamma.com – The Discount Search Engine

comments