Home library is the paradise for the regular readers, a place which is very peaceful and relaxing for them. Designing a home library is just not placing the furniture or racks to put in the books and other stuff. It's much more than that after all it's creating the atmosphere for the reader giving the reader a world of knowledge, a pleasant and pleasure full place or giving him a space to fall in more love with reading. So let's design a world of knowledge for the book lovers and convey our best style of designing. Keep the home library designing peaceful, calm and silent. Let the words of each book make noise and utter the designing of its given space.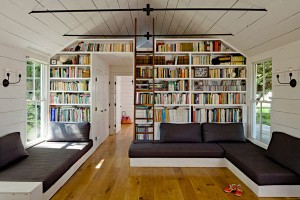 Home library is a concept which should fulfill few things undoubtedly otherwise your design may get incomplete without pouring these important elements in it. Placement of book racks with perfect height (at times variety of height) , depth and length is important. None of the books are of same size and thickness as they vary accordingly. So, put in the racks with different length and breadth or if possible put in few of the adjustable racks for a comfortable keeping of book and other important documents. Light up the inside book racks properly to eliminate darkness inside the book shelves. Let each and every book get noticed properly in the shades of natural light and artificial illumination. Better to keep the book racks with open concept or frame them up inside wood frame and glass doors.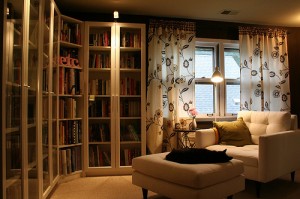 Apart from book racks shelving and furniture it's important to accommodate the most comfortable seating arrangements for the reader. Placement of sofa, single sofa, couch, well cushioned chair, chair with high backrest, day bed sort of seating, chair with table, single sofa with side table or leg stool are the few furniture's or seating arrangement most preferable for the home library to get the desired comfort and seating.  Let the reader enjoy his time with books in comfort and without any disturbance. Give the reader a complete enclosed space with acoustic insulation perfectly blended with privacy and silence.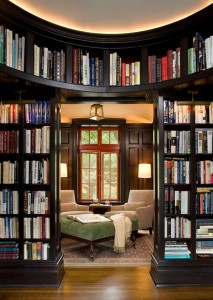 To create a good and bright reading atmosphere let the natural light entertain reader's mind with the perfect and good placement of doors and windows. It's important to keep in good amount of illumination for the evening and night hours. Both natural and artificial illumination plays a vital role to create bright library serving good amount of light while enjoying books. For the complete set of home library and comfort it's always better to keep in a desk or a table for a reader according to the requirement of the respective client.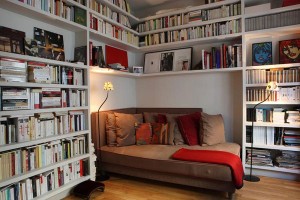 Club in the good atmosphere of reading with nice and well placed accessories, hanging lights, floor lights, table lamps, book covers, paintings, art work etc. for that complete feel  and respect of the space. Last be not the least keep in good air ventilation and air control for a healthy and fresh environment. Rug or carpet the floor for a comfortable foot rest. With these few general and common tips one can create a super world of books a super cute and adorable home library simply a reading paradise.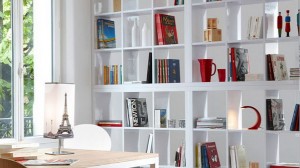 http://www.architectureartdesigns.com

comments