Dining room considered to the lifeline of every residence should be designed in an elegant and decent manner. Its connectivity with kitchen should be smooth and uninterrupted. Decorating your simple dining area can be interesting as well playful work to carry on. Cocktail of few major and nano changes can bring in the required impact of decors for a stylish and beautiful dining area.  Even small dining area space can behold the beauty of design in  very decent and sweet manner.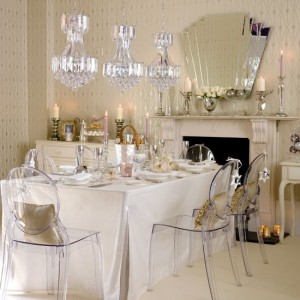 After the successful layout designing, furniture placement and coloring of walls it's time to look after the décor part of the space. Dining room decorating ideas starts from a very simple step to stylish knock of ideas. Make your dining room look pleasant and dignified with the sweet combination of furnishing and accessories placement and choices. Moreover, . For a very well, royal, classy dining area what else could be a better option than "glass architectural work" escorted with wonderful linen and silk fabrics for the curtains and table covers.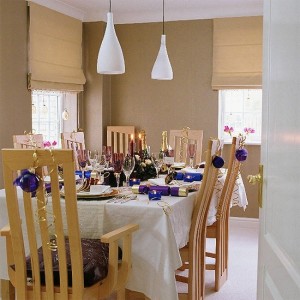 Glass architectural work not only provides a million dollar looks to your spaces but it also gives an awesome share with nature, it's a great source of natural light and air ventilation (when required). Cover up your window curtains with silk fabrics with the super combination of draperies and knots. Flourish your decoration ideas for your simple dining area with some of the horizontal blinds to get the elegant touch of class.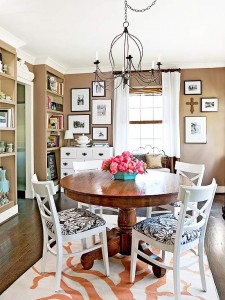 Apart from linen and fabrics furnishing dress up your dining table with classy crystal crockery combined smoothly with amazing table mats and table decors. A flower pot with few colorful flowers will definitely enhance the decoration part of your dining area. Let the corners of dining room area get the pleasure of floor flower vases or any artistic modern abstract sculpture. They create an unspoken language of design and decoration for your dining area space.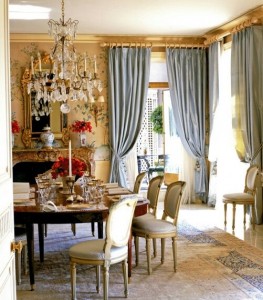 Pour down your decoration ideas to some of the classy illumination space as well. Hanging of chandelier that too of classy and tradition touch brings a real royal decoration touch even in the simplest dining area. If hanging of chandelier is not acceptable for your budget and design ideas one may even opt for simple modern modular hanging lights. They are pleasant and well to do with decoration part of dining area.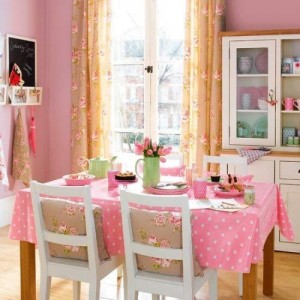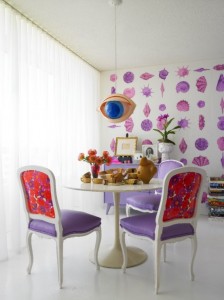 Image Credits: http://www.southernliving.com/

comments