Eclectic interior designing is actually bravely enjoying the freedom of collective different ideas, variety, culture, crafts etc. under one roof. It's like adding spice in your simple interior life. No limits to your choices, endless pleasing designs for you from different source of art and talent, country, state, city, town etc. Creativity personified with the blend of mixed ideas and I personally call it as cocktail of accepting old and new theories of design for your adorable spaces. It is so monotonous or fatal to go with same kind of furniture, accessories, décor ideas, designing style, etc. for years under the same roof. At times even, interiors need refreshment, they too want something different to be added in their design zone, therefore, eclectic interior designing is the perfect one to add new flavors of life, creation and talent in your spaces.

src="http://ghar360.com/blogs/wp-content/uploads/bohemian-eclectic-interior-design-vintage-renewal-489704.png" alt="bohemian-eclectic-interior-design-vintage-renewal-489704″ width="600″ height="397″ />
You must be thinking why to move away from the regular modern, traditional type of designing when they are actually doing well with our interiors. Then I have the answer and that is "change".  Moreover eclectic designing has many benefits over regular interior design.
Classy cocktail of old and new: With the changing time, generation choices, age groups, etc. it gives us the freedom to install old and new ideas together with a pleasant and loving look.
Remarkable exhibits of amazing creations under a roof: Time to some showoff. You may exhibit your life style, your sense of designing, love for art, creations, different styles, etc. under this particular category of interior design style.
Endless happy play with different culture: No need to limit yourself to one culture, no need to stick to any particular art work of any particular country. Life is to love, to learn and to collect creativity, pack it in your bags and take home.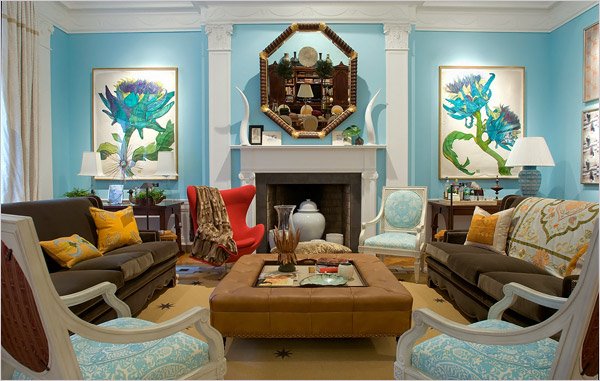 Superb collection of amazing accessories representing different states, countries etc.: Make your world go wow with the collection of different countries skillful work and talent.
Effective creation for each and every room according to requirements: Please your room area according to your room size, room purpose, room furniture occupancy etc. and give it a perfect well-designed look. No need to over stuff your room under any compulsive design rules. It gives your freedom to work and design according to your comfort level.
Variety + art = positive vibe around: Collection of such art pieces under one roof always gives a message of unity, positivity, respect for each other's culture, art and talent. Being a human we need to learn these things from the world of creations.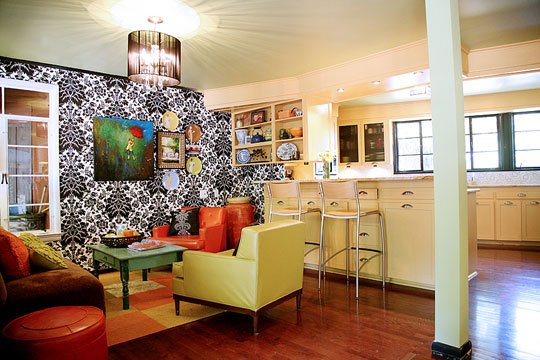 Placement of different auspicious collection may improve your daily life: You never know, collection of auspicious art work from different culture may prove to be lucky enough for you and change your life into a much better one. After all, auspicious art work never leaves any negative vibrations. They are as positive as creation of God.
Effective technique for arranging vintage: This could be really working for the people who have immense love for vintage products, furniture, paintings, etc. Time to collect back all the precious vintage items to your home sweet home or even at your office.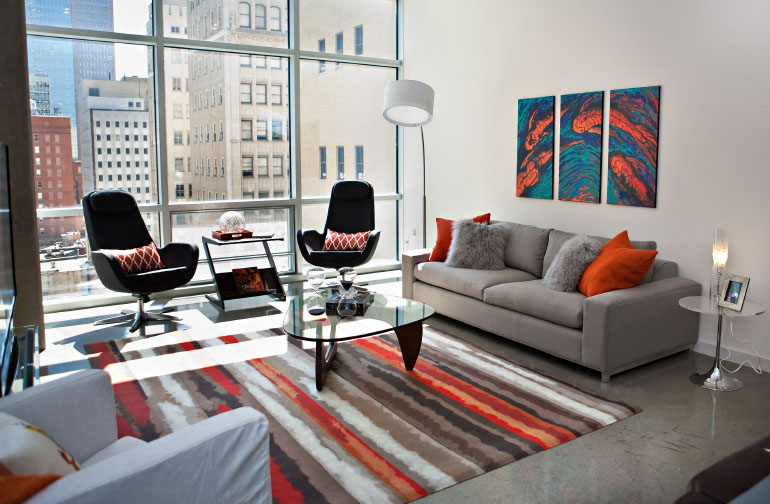 Note: When you go with eclectic designing you're giving yourself an opportunity to browse most of the designing sectors and combine them for your dwelling but, make sure not to cross few limitations while implementing eclectic theme to your interior design:
Limit the amount of styles you want to mix.
Limit the amount of colors you use.
Use color and texture to unite objects from different styles and periods.
Use layers – Placement of large objects at the back recommended and small objects gracing the front space.
Don't be scared of abundance. Make it cozy and give it a personal touch.
It's a playful theme to design your spaces. Be careful and play intelligently as recommended. Your combination may inspire others as well as it may ruin up your dream home plans. Find inspiration, tips and ideas on eclectic styles before your try your hand on it. It's fun to play with after all it's a feast of creativity and art. A terrific impressive and quality designing is waiting at your door steps to get in and improve, pamper your overall designing and décor. Welcome it with a warm hug and inspired mood…!!

comments