Nook is a corner or a recess, especially one offering the seclusion or security, a small sweet surprise adding element to your big house. A cozy nook is proof that when it comes to smart design, bigger isn't always better and brighter. At times, even small spaces hold on the big charming surprises. Nooks are one of those charming adorable small area which gives you full-fledged comfort, private personal space to sit back and enjoy your time with your friends and family accordingly. Nooks always hold you up in a cozy lap of warmth, charm, sweetness and attractive design. If you always dreamed for a cozy place with sense of intimacy and informal ambience in your house or residence then you should find a place for a breakfast nook, reading nook, coffee nook etc. It occupies a small space in your kitchen, living area, under the stairs or dining room, but the result is fabulous look and pleasant and relaxed atmosphere.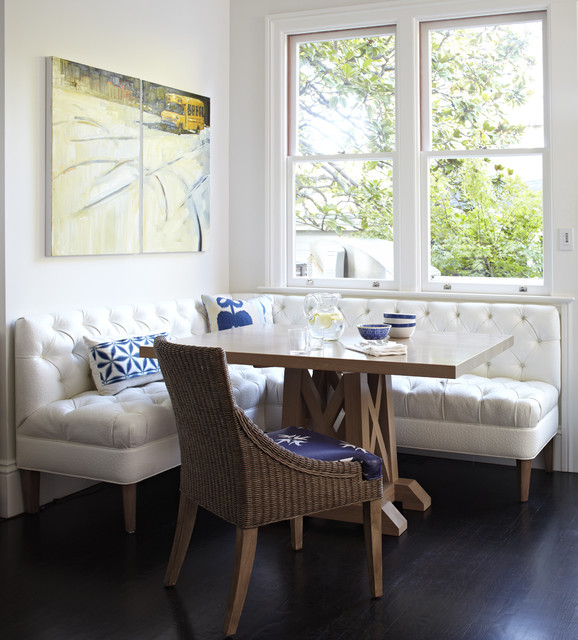 Variety of nook gives you variety of pleasure of its presence in your dwelling providing you an ultimate intimate and cozy space which you can share with your loved ones, which can be used just by you when you feel like sit back alone and relish the outside weather, enjoy a book,  have fun with your mobile etc.
Breakfast Nook: These types of nooks are adjoined very cleverly with your kitchen and it gives you the pleasure of enjoying snacks and breakfast with your family. It is a small cozy area which allows your mom to look after you even when she is busy with kitchen work.
Reading Nook: Book lovers here you go! Finally you got a place that is secretive personal and silent moreover which is actually full of peace to enjoy each and every word of your book. Relish you book reading in such private spaces.  Just accommodate it under the stair, beside a room, in an attic space etc. of your choice in your home.
Office Nook: Tired of working at a space which is so full of noise, sound and other disturbing element. So now it's time to enjoy your office work in a cozy compact and sweet corner without any disturbance and unwanted noise. Lay down your files … settle up your office work and organize your cluttered side of official papers in a sweet yet aesthetic and relaxing corner of your home.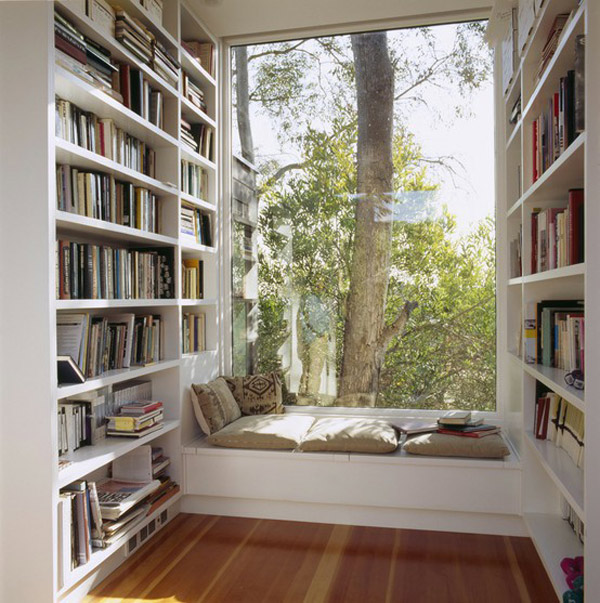 Coffee Nook: They are specially designed for a private personal time to spend with your partner, a romantic sweet evening or a fresh morning to begin with.  It adds a sense of romance to your simple hot coffee. Club it aesthetically with few wooden benches, table and dim lights to give a dramatic effect and feel. Your romantic corner is all set for a sweet date anytime at home that too without travelling miles to get a peaceful evening with your partner.
Gossip Nook: Designed for ladies and desired by the gossip kitties. Play with the corner in such a manner that it creates a small yet comfortable and enjoyable seating for group of ladies and let them enjoy their whole some time with comfort and fun.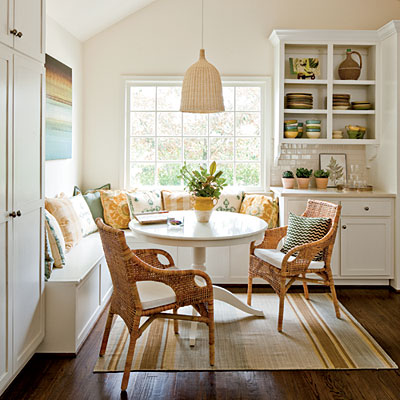 So, such popular addition (accommodating a nook area) for your home is easy to build and you will have more benefits of it. If you are more creative you can make cushioned bench storage within your nook. That way you will have an extra storage for your kitchen and a wonderful cozy place for breakfast or coffee. If you pick some sunny corner for your breakfast nook or reading nook it will be better. Your cozy and sweet nook will offer you a pleasant stay and positive atmosphere throughout the day. Interesting …isn't it…!! Design a small space for a big change in your life. No space is a waste in interiors, you just need to use it, utilize it and design it intelligently and properly to get best from it forever.

comments