The living room is one place in the house that best showcases a sense of style, design and attitude which everyone is free to see, compliment and adore. It need not be extravagant or huge, but yaa if you are suffering with really small space cramped living area then here I have the solution to get the best of space within the small living area. It will surely impress you and pretty much will inspire you to come out with creative ideas for your sweet small living room to make them large. No need to make any major physical changes to the room. Firstly you just need to understand your room area, necessary requirements, eliminating factors and balanced designing.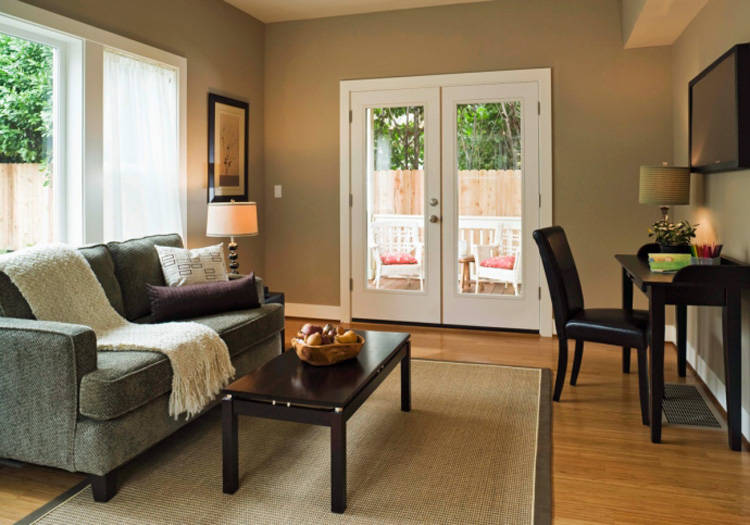 Simple and classy way to play with small living room area to make it look spacious is to simply handle furniture placement, décor and accessories, color of the room, floor treatment, lighting, etc. You may start up with:
Dress your living area walls with light and soft colors. (For e.g. yellow, light green, pink, etc.)Dark and extra bright colors tend to make room look more cramped and less spacy. Therefore, it is always better to use light color pallet for small areas of your home.
Install a pretty chandelier to make the room very special. It creates an illusion of spacy room. It has the magic and capacity to play with our minds. You may opt for even modular styling chandelier to match up well with your contemporary and trendy settings.
A pretty couch and a huge TV is a simple & spicy idea to catch the hidden space. Make more use of small space with such creative and eye catching design setting. It is one of the perfect combinations to catch the hidden space without messing up with architectural and physical layout of the room.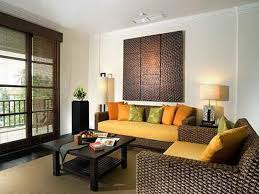 Classy sophisticated color combo with white hue brings up more of the space. White always works best when you are going out of space area. It creates more of the space to the cramped living room area giving it a feel of sophistication and elegance.
Warm up the window treatments with woven horizontal blinds to get the feel of space. I know curtains are always the first thought which comes to you mind while customizing the design setting of living room. But trust me; try out horizontal blinds to get a complete makeover and spacy look of your living room.
When living room isn't quite large enough to house a large sectional or L-shaped sofa, then individual chairs are always a great option. No need to employ too much of floor space with large and huge furniture pieces. Safe floor area by just placing few individual chairs, bean bags, floor cushions etc.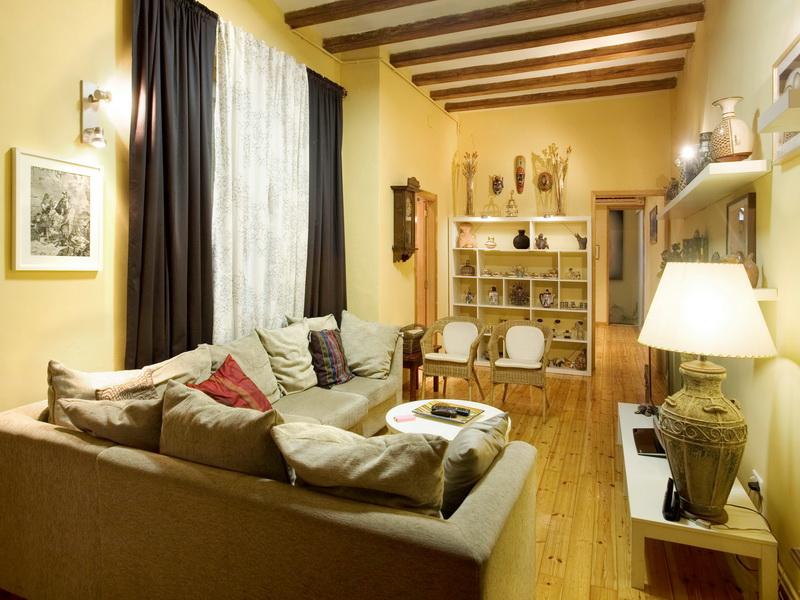 Add mirrors to a few of the shelves to visually expand the space while adding extra dimension. You may also use the wall area to place mirrors and expand the whole some living room area without major changes. It gives a dramatic feel as well to the living room.
Along with a beautiful wall color, proper lighting can alter and affect the tone of a room. Light is the most inexpensive way to add the feelings of space to the room. Design up the room with some accent lighting, good general lighting and few wall washers if required.
Add wall to wall carpeting or a spacious area rug. Create more space by covering the full floor area with carpets or rugs.
Keep open space concept rather than creating unwanted partitions or walls. No need to build up extra partition walls if dining area or any other area is being shared with your living room space. Avoid unwanted partitions to get more of the space.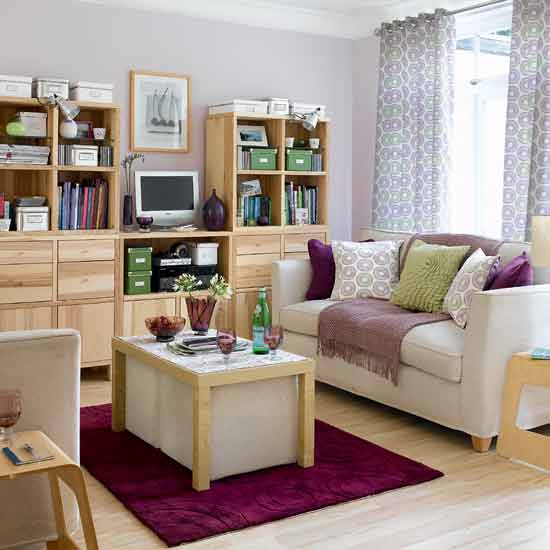 Easy isn't it!! Minor and intelligent changes can bring lots of space to your small living area. Just browse to your necessary requirements needs and get pasted to the most wanted changes without customizing any major and expensive solutions. Transform your clumsy and cramped living room to a spacious beautiful area to live in.

comments