Your home's various rooms are like a canvas that can be painted towards your style and preference, though instead of brushes and paint you will be using interior decoration such as tables, carpets, cabinets, desks, and other beautiful furniture. There are many ways in which you can give your own style and atmosphere to a room to make it either more relaxing or energetic. For example, you can decorate with a fireplace and warm-looking decorations such as those made of wool or soft fabrics like tablecloths to give a warmer feeling to the whole room. Let me provide you a few excellent ideas you can consider when decorating a room's interior:
Start by choosing a purpose and style for a room:
Are you decorating a living room, a bedroom or a dining room? If you are decorating a home from the very beginning like moving to a new house you still need to determine each room's purpose. Once you have chosen a purpose for a room then you can proceed to select its style. Do you want a cozy-looking living room or an energetic one where you can watch sports? You can paint your walls in a warm color such as yellow or orange while adding cozy-looking pillows, soft leather sofas, and even yellow lights to add a relaxing tone to a room. A more energetic room could be painted in green or any color within its spectrum while also adding sports decorations & living décor such as plants. 
Add plants to your rooms: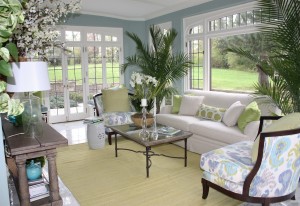 Plants are excellent in giving a relaxing yet energetic appeal to any room. Plants are great companions that are low maintenance and give fresher air and an energetic atmosphere to a room. You can add plants to many areas of a house no matter if it is exterior or interior, bedroom or bathroom. Of course, plants need care, yet watering them daily isn't such a big chore and can give your home a fantastic, more natural and energetic appeal. 
Repaint your home:
Color is a very important matter when it comes to changing the overall atmosphere of a room. A darker color such as blue, purple or even gray can give a colder feeling than when you are in a yellow, red or orange-colored room. Painting your home is a great idea and a very easy way to change a lot in a room. Even if a room doesn't need new painting on its walls if you are looking to give a big change to a room without having to spend thousands in furniture then do consider painting as an option. 
Change your furniture look by painting it: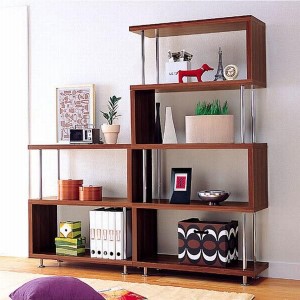 Aside from painting your home's walls, how about painting your furniture? Furniture is easier to paint than what you may think and can drastically change the appearance of a desk. How about painting an old looking white desk into a completely new looking dark brown colored one? The look on a piece of furniture can drastically change due to its color, and there are a wide variety of ways in which you can paint to give it an added style or accent. Be sure to try considering painting furniture as an option, because it is not only a great solution but also one that can be fun and creative!
Other small decorations can make big changes:
There are many other ways you can decorate and change a room, such as changing your window's curtains, changing the lightning color and intensity, managing the sunlight entering a room and more. Room decoration is an excellent hobby you can opt for and will surely aid you to be able to decorate a room to show your amazing style. If you happen to need to get some excellent pieces of furniture why not also save some money while doing so? By heading to Big Save Furniture you can save big and get high-quality furniture at the same time. At Big Save Furniture you will always find the experts at furniture and interior decoration ready to assist you!
Furniture and color are not the only factors that can drastically affect a room's outlook. Small decorations such as little statues, carpets, pillows or even tablecloths can change a room's appearance. It is highly recommended that you find a style of your liking and decorate according to it, so you don't oversaturate a room with decorations, and instead, balance properly so the room doesn't look only good but also manages to convey the atmosphere that you want to transmit. In other words, small decorations can indeed make big changes!
comments