Our bedrooms are where we stand and end nearly every day of our lives; they're like bookends that hold our days together.  Unfortunately, this room can be stress-inducing for many people or may even cause sleep issues just because of how it looks and feels.  HGTV has gotten so many things right, from colors to texture, but it still misses the mark on how to decorate for every sense.
Here are ten decorating ideas for any bedroom that HGTV hasn't caught onto yet!
Move Outlets Away
This idea is a big part of the bedroom design the many will struggle through.  If you're having trouble settling in for the night, or sleep is evading you like the plague, it may be because you're looking at your phone too much.  Layoff the screen time by putting your charge further away from your bed.  This step will force you to have to stand up to get your phone, which will also help you wake up in the morning.
Make Paths For Yourself
The footpaths of your room should offer a straightforward journey from area to area.  Whether you eat up your furniture to guide you from the hall to the walk-in closet, aim your bed so that your bathtub is a straight shot away, think about what paths you'll take most often.  This change will make your daily life more comfortable and also save you time in the long run.
Use A Waking Light
You don't have to shell out sixty to eighty dollars for a giant lamp.  Although the idea is lovely, that amount of money for a one-use object can be enough to put some people off.  Instead, consider purchasing an outlet timer. Most often used for holiday lights, these timers can be used so that your lamp pops on to wake you up at six in the morning, and turns itself off at ten in the evening.
Function Over Form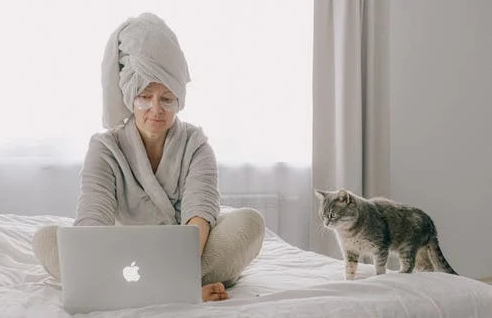 Think about the parts of your room that are only for aesthetics.  Although you should live in a space that you find beautiful and feel good in, you should consider if any of these pieces hinder your daily life.  If there's a fluffy chair that takes up space you'd never use but is beautiful, think why you still own it.  You could replace the chair with a more comfortable one, or even replace it with a small bench where you can put on socks and shoes in the morning.
Don't Just Be Trendy.
Consider your aesthetic likes.  Much like function over form, you should consider personal taste versus popular taste.  Do you love rose gold, or is it just trendy?  Do you need a ton of fluffy blankets that will overheat you, or would you go lighter once you figure out a weighted blanket that will ease anxiety?  Do what looks and feels right to you.  You deserve a room that you love.
Rugs On Carpet
Although many modern fashion sites will tell people not to have rugs on carpet, I can't help but disagree.  Rugs serve the purpose of a textural change, and it's okay to have a soft on soft growth.  A fluffy and soft carpet at the part of your bed that your feet hit when you climb out or get in can help trigger a part of your mind that recognizes patterns to help you sleep.
Pet Doors
This change may not make sense for some people, but pet doors are vital to helping people sleep and stay asleep at night.  Cats and dogs are more likely to get up and walk around during the night.  This step means if you like sleeping with your bedroom door closed, you could be limiting their actions.  Any pet owner will tell you that their cat or dog woke them up in the middle of the night.  Instead of letting your sleep be interrupted, consider getting a door that allows your pets to come and go as they please.
Scents caping
When people hear the term scentscaping, they think of hundreds of candles and a big bubble bath.  Though this idea may be excellent, there's more to it than just that.  Design your room so that the more soothing smells are by your bed, and let more enticing or floral scents stay by your sink in the bathroom.  This vital separation allows your mind to recognize specific areas for rest, wake up, and get ready for your day.
Don't Forget Your Ceiling.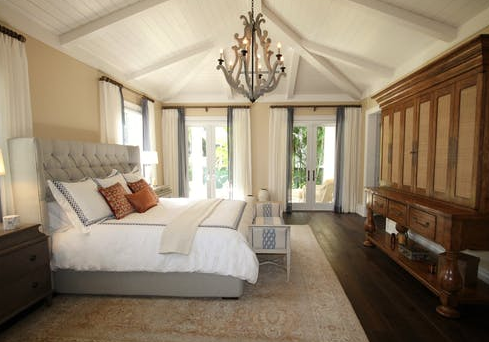 Your ceiling doesn't have to be boring!  Everything from beautifully tiled ceilings to ones with a combed sand texture is available so you can pick something that suits your personality.  Your ceiling doesn't have to be popcorn bumps that look like a physical version of television static.  Pick something that works for you.
Local Light Switches
Nothing's worse than getting comfortable in bed and then realizing you have to get up to turn off your lights.  If your phone is plugged in somewhere else so that you can't use smart lights, and you don't want to get out of bed to turn off the lights- there's only one option.  A light switch close to where you sleep.  This change is more drastic but can make every room feel custom and expensive.
comments