Wood can increase your home's market value and are frequently found on a buyer's wish list. You can't go wrong with installing wood in your home — unless you choose the wrong wood color. Wood does not stand-alone. It needs to complement your walls, furnishings, cabinetry, and architecture and color scheme. If you randomly choose the wood floor color you like best without considering your existing home, you'll likely be disappointed in the final result.
So, here are some ways to choose right wood color:
1. Consider your surroundings: You need to chose your wood color based upon your surrounding space and its elements. The spread of floorings and areas around your required space will help you determine a color easily by letting you be aware about your degree of experimentation and choice making. You can also limit your choices based upon materials used around required area to determine.
2. Determine your liking mode: Every material that goes into designing your home needs to be liked by you however, tastes can differ. Hence, you need to decide as to how much do you really like wood and what tone of any color makes you feel happier. Other queries like your preference mood swings, reconstruction timeline etc. can be also considered.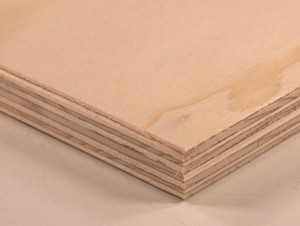 3. You need to know color characteristic's of wood color you choose:
Ash: White Ash is considered the all-American wood. Ash is very durable, coarse textured, and straight grained making it both flexible and shock resistant.
Mahogany: Color is yellow to reddish-brown. Grain is interlocked with a straight, striped, or roey figure. Texture is typically uniform medium to coarse, with a natural luster. This wood polishes to an excellent finish.
Maple: Known for its clear, white sapwood, hard maple is a heavy, dense, and straight grained wood. It resists wear and abrasion.
Oak red: One of the most commonly known of all hardwood species, red oak makes for a useful and fairly inexpensive wood.
Oak white: This wood is straight-grained with a moderate coarse texture and a pale-yellow to brown color. It wears well and is resistant to exterior adversities.
Walnut: Black Walnut is sought after for its great beauty and toughness. It is fairly straight grained but can be wavy with a coarse texture and a dark brown to purplish black color.
Wenge: The grain of Wenge is expressive with a straight to roey grain. The color is a rich dark brown to black with fine, closely spaced dark veins and white lines.
4.  You need to consider few basic questions: In order to decide your wood color, please consider some thoughts like, will it make space look bigger or smaller, will it need more than one color family to decorate space, will it have many other color options to coordinate with, will it wear out over time etc.?
So, let's not go more technical and keep it simple when it comes choosing your wood color.
About the Author:
Sagar Datta heads and operates an interior design consultancy firm, Casa interio.  

comments