Ever thought of a furniture with a very well organized and managed clothes, accessories, shoes, coats, belts, purses, etc. at one shot.. lovely isn't it..! Manage your world of cloths, accessories, etc. with super stylish and well organized bedroom wardrobe suiting up perfectly with your bedroom design. The primary purpose of a wardrobe is to organize all your stuff in such a manner that you can find it easily whenever you need it. A modular wardrobe is the one which has enough space and compartments to accommodate your stuff in a well-organized and beautiful manner.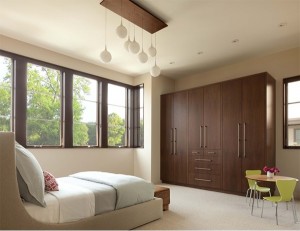 Organize up your clutter in a modern and satisfactory way. Get more of the compartments; pull out drawers, shoes drawers, hanging rods, hooks etc. just by installing bedroom wardrobe of different color, style, material, etc. matching up according to your bedroom designing and decors. For an easy and hassle free work these wardrobes are incorporated with shelves, drawers, mirrors, and light fixtures for a practical and easy use.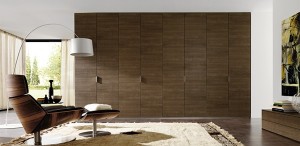 Bedroom wardrobe cabinets of different colors and materials are available in market in such an unending variety to simply fulfil your daily requirements and designing needs. Moreover, the interior of the wardrobe can be exploited to the maximum with the help of rails and racks fix in your belts and ties on these rails. Install pull out racks or open racks for normal clothing. Add a class and complete design look to your bedroom with these stylish and easy to use wardrobes.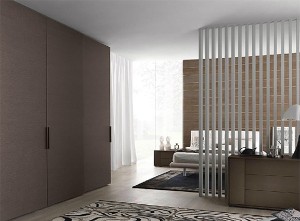 Install the full length compact mirror on the either side of wardrobe door for space saving and instant dressing. Groom up yourself standing beside your wardrobe and be in regular touch with your required clothing, accessories etc.
Browse the market area for readymade wardrobes and even they are made according to your bedroom size, shape and design to get a harmonized and balanced look. A bedroom idea with built-in wardrobe save lots of space and gives a spacious feel to your well organized bedroom.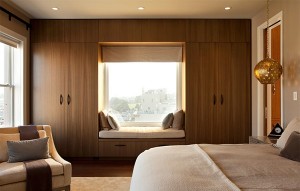 Wardrobe with a seating nook gives a perfect royal pleasure to your bedroom designing. They are comfortable, classy and give an extra space to seat back and enjoy our spare time with your books, coffee, tea, music etc. If you don't have ample of space to accommodate a spare set of sofa into your bedroom then wardrobe seating nook is a wonderful idea to go with. It creates a dramatic as well as a romantic feel to the room.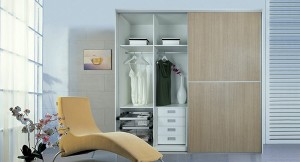 So, basically bedroom wardrobe design ideas provides you with style, space, well organized and settled stuff, add on space to accommodate your cosmetics, shoes, etc. under one roof of furniture. They are comfortable for all the age groups, men, women and old people. It's better to remodel your old closet to into a new trendy and well organized bedroom wardrobe for the unmatchable complete designing and clutter free bedroom design. Make your bedroom more adorable and loving by simply opting for modular set of furniture and wardrobe cabinets. Set in the trends inside your home with well-organized and manageable stuff.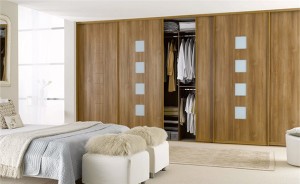 Image Credits: http://homedesignlover.com/

comments