Bedroom with a bed is a necessity so is the bed side table connected to a bed is a need for a comfortable and complete bed set for the room. There are many furniture and fixtures which may carry more importance for you to complete the bedroom design, but trust me a bed without a side table is as incomplete as a living room without a comfortable and aesthetic sofa set. Bedside table not only gives a complete well designed visual impression to the bed design but it also covers up many requirements under one single stroke of its installation.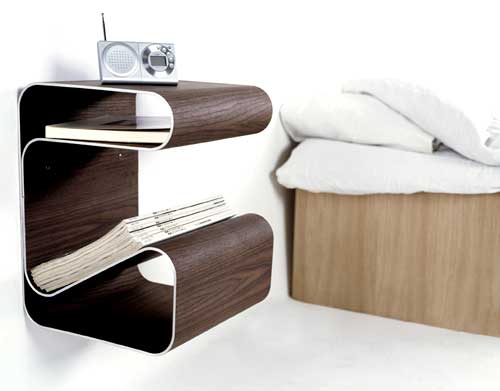 For today's world bedroom is much more than just a sleeping area for all of us. Somewhat it has turned into our comfort zones for getting a good nap, relaxing back and watching television, working till late hours, etc. and to get all these comforts we need to have a furniture which can play supporting role to handle our hand to hand small equipment's, keeping our keys, mobile phones, pen, side lamp etc. and for that what could else be much better than a side table connected to our comfort zone area that is within bed area. Whether small or large, whether it's an open platform or a cabinet, it has multiple uses and work to be done for us.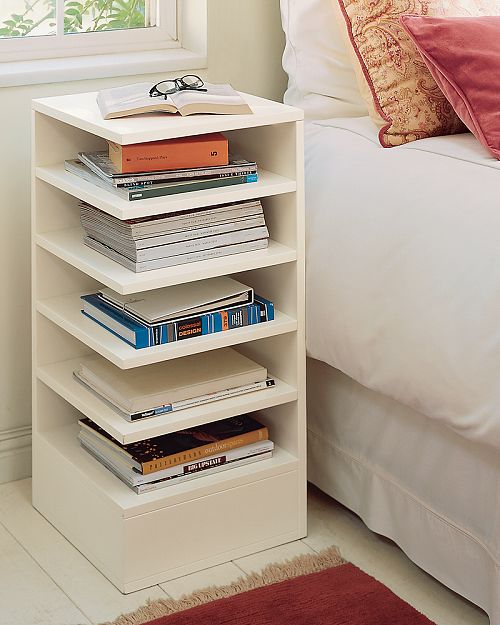 It not only provides a place for lamp, keys, and photo frames etc. but it has more of the functional value adding an aesthetic impression to the bed design. Customize the bedside table design according to your requirements and needs. Install it with versatile kind of storage capacity to give yourself a flexible arm to put in and manage your things just beside your bed. You may store up your wallet, keys, jewelry, memorabilia, documents, etc. right beside the comfortable reach.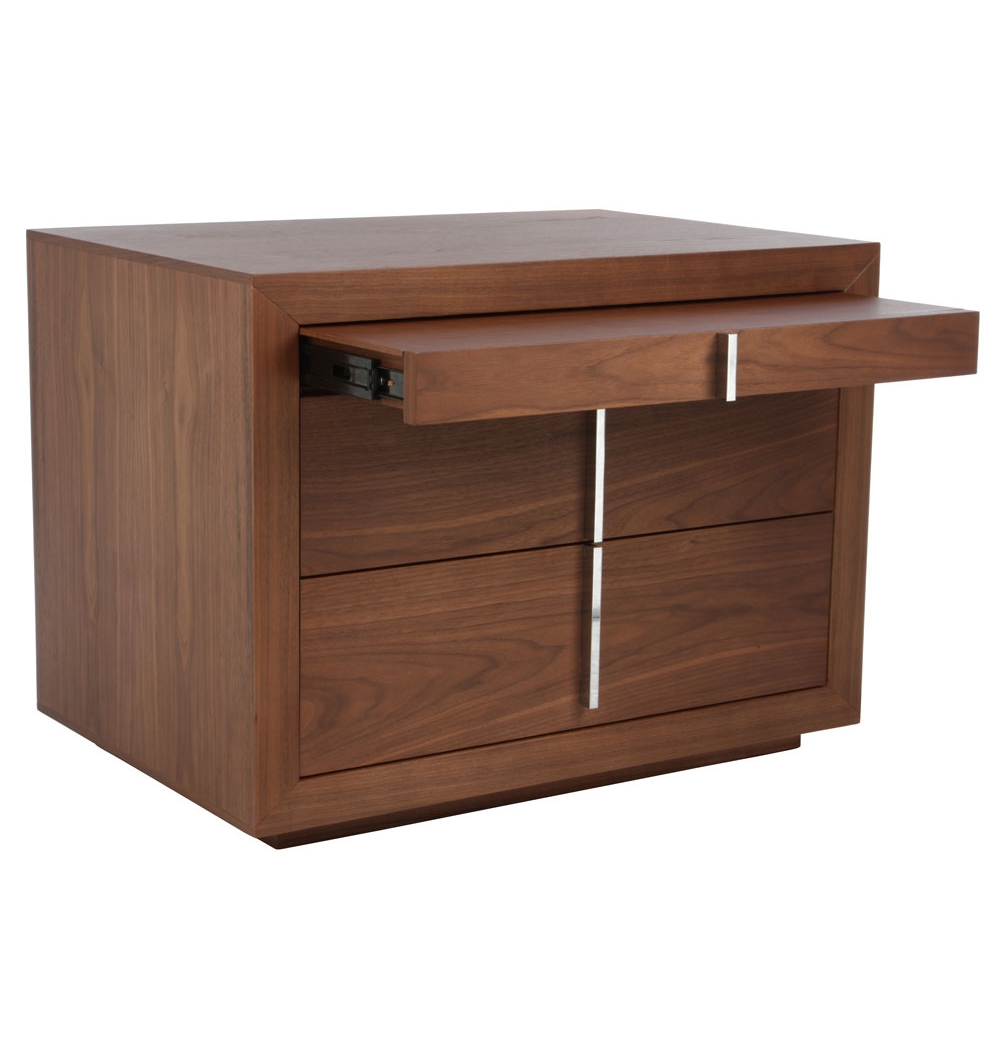 Besides providing you with comfortable storage zone it does enhances the looks of your bedroom. You may go for wooden side table for more of the durable and classy looks. One who likes to capture the royal touch of design may go for glass bedside table. For some reasonable yet durable material you may prefer going with plastic or fiber sort of material. These tables come in variety to serve you the best of designs and can be made according to your present bed design and bedroom overall design or decor. They don't demand any kind of extra expenditure or huge efforts to get them accommodated in your room.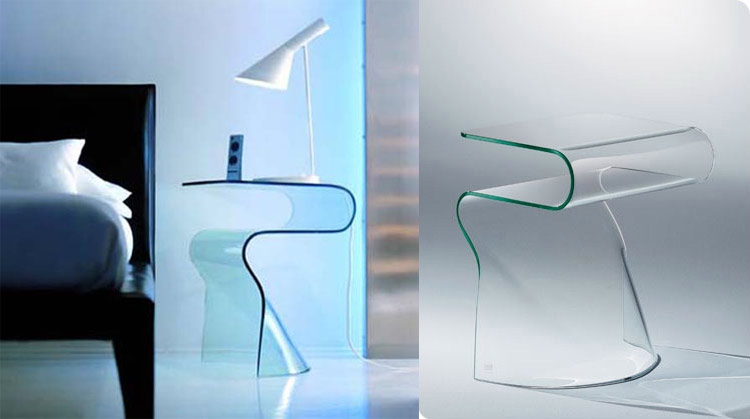 You may get the bed design set with bedside table with it. Or in case if you are looking for separate bedside table then you may browse the nearest market within your area. But do remember to get a bedside table which is tough, durable, long lasting to tolerate all your rough use, wear and tear, etc. It should be aesthetic enough to enhance the beauty of your room and bed. Getting a separate bedside table may be a matter of challenge as it is quite difficult to match it with your present bed design. But the best furniture items are those that have functional as well as designer looks to it.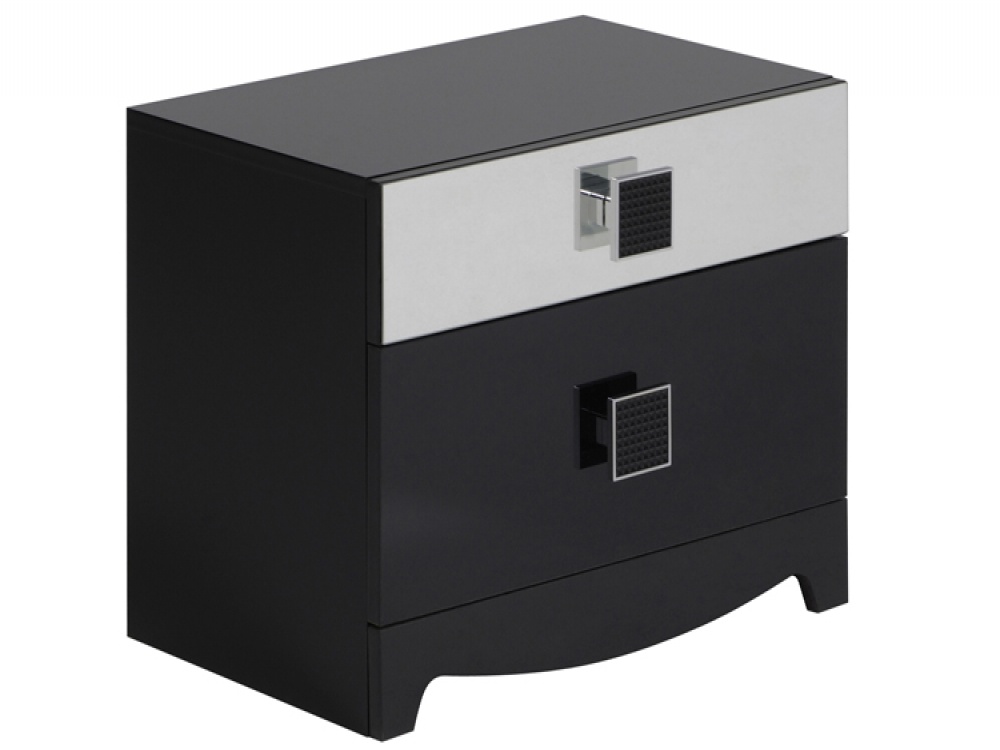 Give a new and a complete look to your bed design and bedroom design. Add the beauty and functions of bedside table to get an easy access, more compatibility for room design and to give a complete look to your bedroom. According to the space of the room you may add a single side table or even two side tables (each at the corner of the bed). Beside a room may look more complete and touchy with the purchase of two side tables. Make your bedroom project accomplish by adding one of the major and necessary furniture to it. Enlarge your comfort zone with more of the little efforts.

comments