Also Read: BEAUTIFUL GLASS DINING AREA 
Lots have been written and discussed about living room design, bedroom styling, office attitude, reception comfort, kitchen easy to work styling etc. But unfortunately we have forgotten about one of the most important and inseparable part of residential designing; the dining room design and styling. Most of us think merely putting up or arranging a dining table with set of chairs, side cabinet or crockery unit is done with proper design work of dining room. But probably not, you have done an incomplete work to pamper your dining room with designing and decoration. First and foremost you need to understand your dining room style, size, required furniture; your styling choices, etc. then implement the one you are thinking about in a disciplined and elegant manner. Transform your simple, sober and unplanned dining room into a stunning, elegant and fabulous living example to inspire many.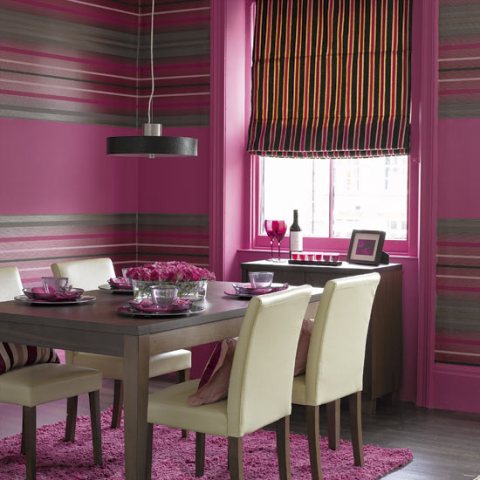 Also Read: DINING ROOM FLOOR DESIGNS
Starting from floor to wall designing, furniture to accessory placement and selection, artificial illumination to doors and windows placement, glass to wood work , etc. everything should be considered to get the touch of elegance and royal class for your dining room. As dining room takes many form as they are like water, they adjust themselves in big space, in a kitchen nook, they can share space with living room etc. therefore it is important to give its deserved elegant and touchy looks.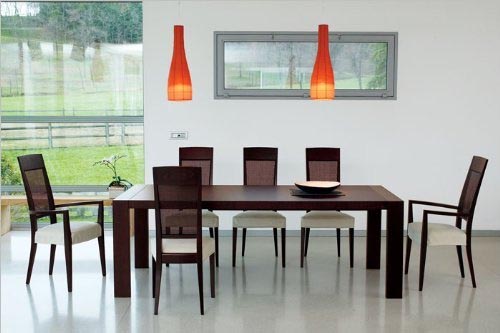 Also Read: OUTDOOR DINING DESIGN IDEAS 
Elegance and class comes with the formal design styling and settings. Keep your dining table out of over decorative mess, out of table cloth and choice the most sophisticated, simple and impressive dining furniture to catch the first step of elegant designing. Let the dining chairs be light in weight and simple in design. Avoid chairs with floral upholstery and over designed patterns. Go for a contrast and interesting theme with the combination of furniture and wall colors. It can be back and white, dark brown and light yellow, red and black, etc. Mix up well the contrast color theme to get a flavor of elegance and style for your dining room area.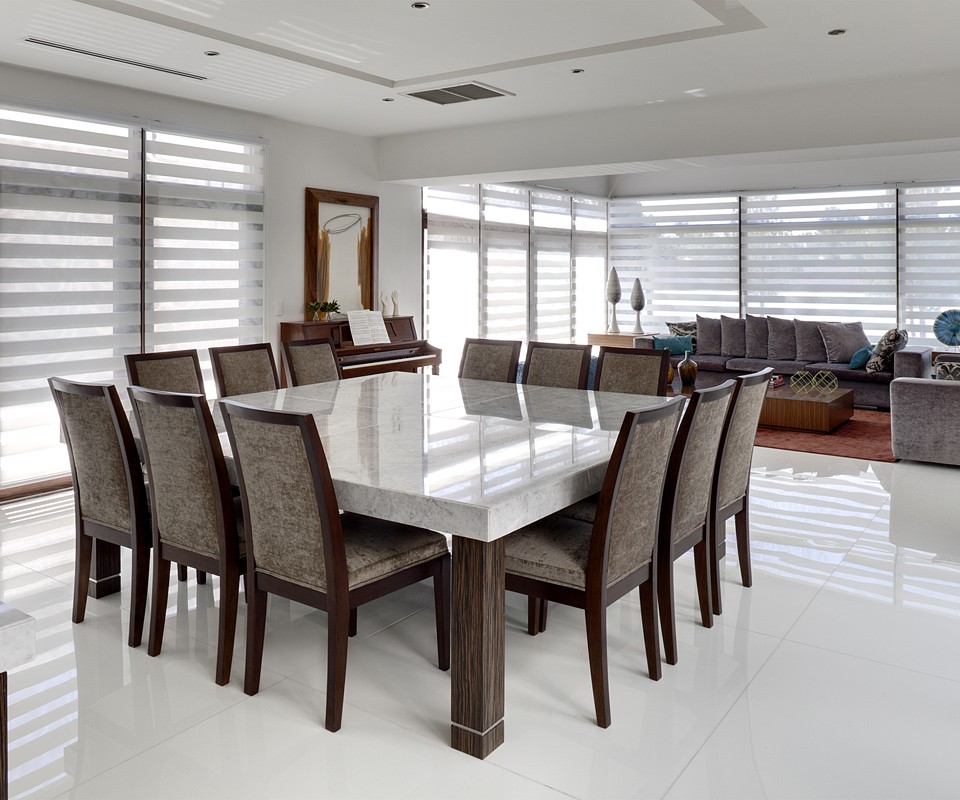 Also Read: DINING TABLE DECORATING IDEAS 
Touch of clear glass on the windows carried away with some horizontal or vertical blinds (in solid colors) can bring in the brightness and instant formal elegant touch to the dining space. Comfort the floor with a carpet or rug to get the cozy steps around without any noise and disturbance. You may even choose to show off your floor design to add an instant chic to the dining room elegance.  Coming to false ceiling or ceiling design, let it be well matched up with the dining room floor design and wall colors. The secret of elegant designing is balance and unity among all the elements of the design and space.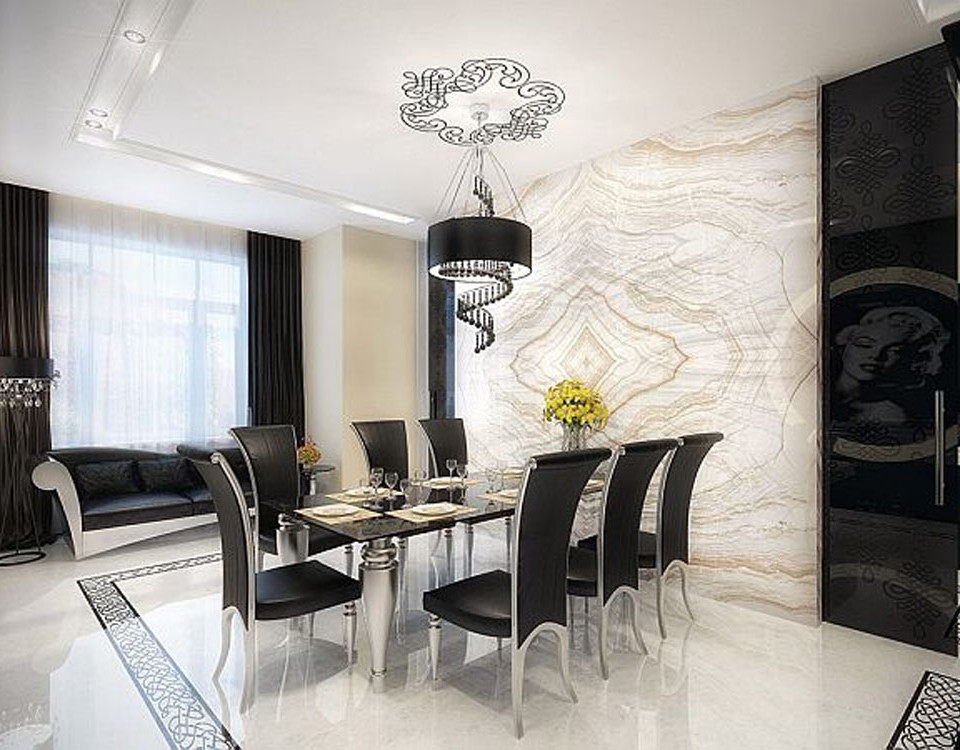 Also Read: DINING ROOM DECORATION IDEAS 
For more of the royal touch adding up of a hanging light or a modern chandelier above the dining table is not at a bad idea to go with. Illuminate your dinner time with modern and classy stylish light fixtures and hangings. Avoid any kind of wall textures, heavy fabrics, and huge patterns, messed up designing to achieve the goal of elegance.
Dining room is a space to get in touch with the whole family twice or once a day, so keep it simple and elegant to get a cozy and relaxed atmosphere with your family and friends.

comments