Basin is the most essential and vital part of every residence bathroom, toilets, commercial complex, hotel bathrooms, restaurant wash area etc. So why to keep this essential vital part of bathroom designing with just a basic structure and architectural formalities? It should be given it's important that it actually deserves. Make the basins feel special, wanted and well-designed. Match it up well with the surrounding designs, styling and décor. If you can spend so much on the overall design and décor then why can't you push up your budget a bit higher to install a stylish, designer and awesome basin set for your designer and elegant bath area, wash room area or toilet space. After all it also does reflect your standard of living and styling.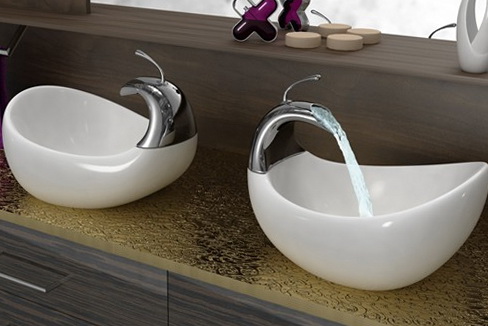 Just imagine your bathroom counter top being accommodated with a classy, elegant and designer wash basin. I am sure it will make a huge difference with your overall bathroom designing, impression and styling. Washbasins of today's era are coming with different unique features which can be incorporated in every kind of bathroom, wash areas, toilets, etc.  either small or large. Like other furnishing of house which has got elegant style and elongated designs, many developments have also going on in bathroom washbasins as per the customer demand, innovative and new design ideas, to make life style more lavish and impressive.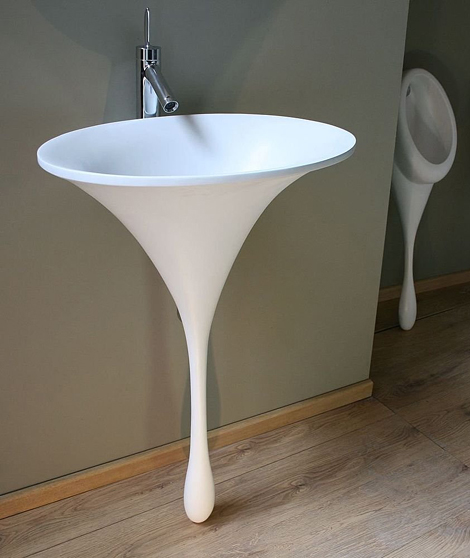 Wall hung washbasins are one of the basin types and designer range that can be installed for their unique features, precisely they are durable and also come in different designs and shapes according to bathroom designs and décor to blend in well with the styling statement and attitude. The other best feature of this type of washbasin is that it makes the cleaning of floor easier with no obstruction. Some of the wall hung style sinks have an integrated towel rail so as to save the space below while some may be given wide rim that appears as countertops. Basically installing this kind of designer basin gives us opportunity to save valuable floor space, take good advantage of towel rod and other vanity cabinets and bring in the lost charm back to the bathroom. After all the designs and shapes of these washbasins are countless blended with exceptional accessories and style which imparts bathroom décor an aesthetic touch and feel. They do come in variety of shapes to accommodate in your styling. Square wall mount, square wall mount, English turn corner basin, mount basin with towel bar, and many more.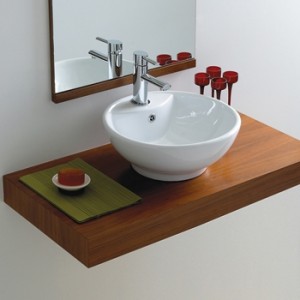 Today's designer pedestal washbasins are combined with features of elegance, style and aesthetic designs which can be incorporated in bathroom décor easily without any second thoughts. They are one of the oldest style yet they are still ruling the designs of bathroom with the evolved designs and amazing styling. These washbasins can also be installed in various shapes and designs to light up the bathroom's interior.
Finally to get the most sophisticated and classy type designer basin none can be better than a counter top designer collection of wash basins. They usually come in the shape of big or small size bowls, in different material and colors. They enhance your bathroom styling in glass, marble, ceramic, stain steel, porcine etc. materials.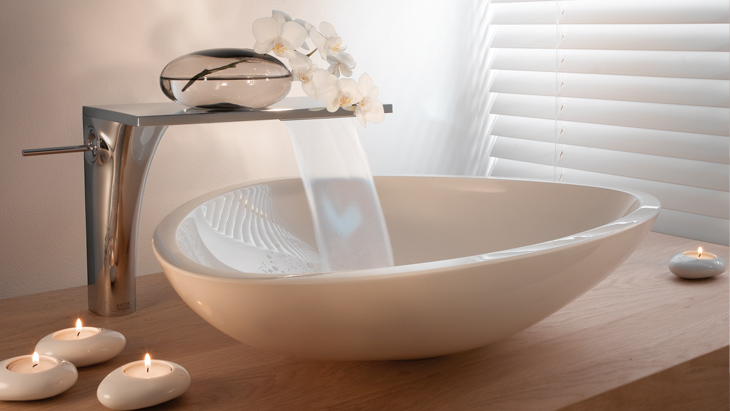 Give your bathroom area, wash room space a new look with an impressive and outstanding looks, designs and utility of designer basins. Fabricate and renew your old bathroom settings with the new range of designer wash basins which will rule the hearts of many. Make a clean, tidy and impressive bathroom impact to everyone.

comments