Modern or old , traditional or contemporary, classy or simple whatever bathroom it is but it's bit incomplete without an elegant sober eye catching bath tub accommodated inside it. With the new classy range of trendy bathtub designs it's very easy and fast to get your bathroom installed with unique looks and designs which are appealing and appreciable. If you're planning your bathroom with modern, stylish, trendy, bit lavish and royal decors and sanitary ware then you could come out with the perfect solution with traditional as well as modern bathtubs like Jacuzzi etc. But selecting the perfect bathtub for your bathroom is more important rather than just dumping a bathtub just for show.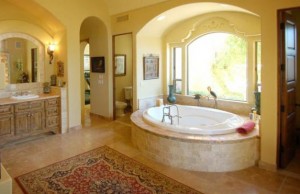 Choose accordingly to your bathroom requirements, size, shape and budget.
Classy style bathtub/ Recessed bathtubs or alcove tubs.
Corner bathtub/ square bathtub.
Free standing bathtub.
Walk-in Bathtub.
Ultra-modern Jacuzzis.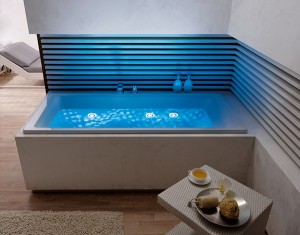 Classy styles/ alcove tubs are one of the classy oriental types of bathtubs. These are the most common type of bathtubs  because they are fitted along a wall, leave useful open space in the center of the bathroom. Because of the small amount of exterior finishing required, these tubs are among the most economical of all designs as well as its gives your bathroom a classy royal touch of ancient times.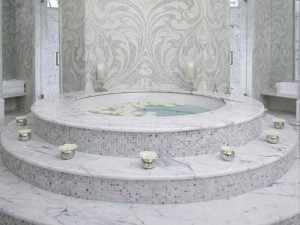 Corner / square bathtub  are designed to be installed in bathroom corners. This can be either along the wall to save floor space or diagonally to give the tub a more open feel. They are available in a wide variety of designs to suit most bathroom decors. They are commonly installed next to a set of cabinets or a vanity to save on space and floor area.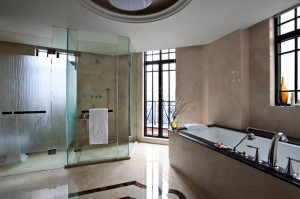 Free standing bathtub : The most versatile  when it comes to its  placement  in your bathroom as the installation is very simple of such free standing tubs. Available in a variety of styles, the freestanding tub offer a classical look that will fit into most traditionally styled bathrooms.
Walk-in bathtub:  These bathtubs are most suitable for people with limited mobility of physical disabilities. Walk in tubs have a door on the side that can be opened so there is no need to step over the side as in the case of ordinary tubs.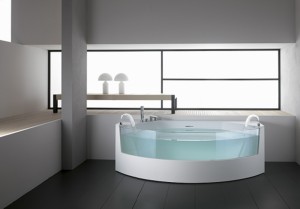 Ultra-Modern Jacuzzis : The most luxurious bathtub  available in different variety with different kind of water pressure, styling, designs etc. One of its kind, most expensive yet a class to install in your bathing area.  Such bathtubs are perfectly suitable to bring in modern and elegant changes in your bath area planning.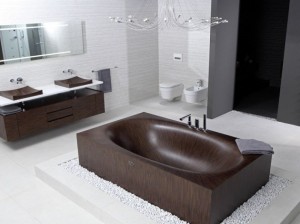 Know your bathtub style according to your budget, likes dislikes, design, requirements and get the one installed for a classy and complete look of your bathroom space. Just installing a bathtub and you are done with your work…no no no.. !! Wait have few more things to discuss and talk about. Adore and pamper your bathtub area with wonderful classy sweet romantic and sensitive decor or accessories. Make it more special with warm cozy heat of candles around. Create few dramatic effects with hidden illuminations – wall lights or ceiling lights.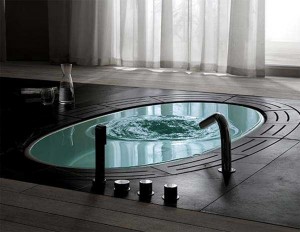 Apart from decor and styling, placement of the bathtub matters the most to accomplish your modern bathroom renovations or modern trendy bathroom setup. Sock yourself in the world of classy, peaceful and modern bathtub designs and bathroom settings.
Photo Credits: http://www.realestate.com.au/

comments