Best of floor design, amazing bathroom plan, great bathroom layout, and durable and appealing wall treatment is that all enough to complete your bathroom design. Something is missing out here, something which can enhance the beauty of your bath area as well as assure you to provide a complete look to the bathroom space. Yes, I am talking about essential bathroom accessories. Without few of the essential bathroom accessories your bathroom designing is so incomplete and dull. Remodel or make your bathroom more impressive by just placing in the essential accessories required by your incomplete bathroom impressions. Create a fresh, stylish and most attractive bathroom by just adding up the missing list of accessories.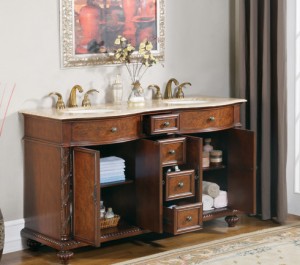 Wide range of accessories variety is available in the market but we just need to put in the most essential one to make it look complete, impressive and fresh forever. You can start up with:
Soft & patterned towels: Most of the bathrooms have to deal with dull or white color towels which is at times monotonus and unwanted. Freshen up your towel collection with few of the floral prints towel, strips print towel, cartoon prints towels for kids, few feminine prints towels etc. They add in a bright touch to your dull and boring bathroom designs.
Updating or up-gradation of bathroom hardware: Upgrading or updating the bathroom hardware like taps, shower head, shower handle, hand shower, etc. can give an instant and forever charm to your bathroom settings. They have the quality of everlasting impressions and are always successful to enhance the beauty of your bathroom.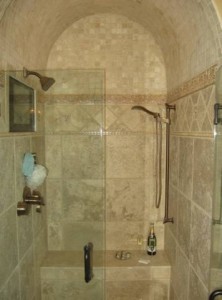 Add in few impressive bathroom racks: Just a mild change in bathroom racks, bathroom hooks, grab bar, soap holder, towel bar, etc. can bring in a big and immediate change to the dullness of bathroom. They have the ability to give a complete make over to the old settings of your bathroom area.
Bathroom bamboo accessories: Discard your old and rusty accessories like soap case, shampoo holder, brush holder etc. and replace them with eco-friendly and more durable bathroom bamboo accessories set of furniture or open racks. The clean and classic design of bamboo accessorizes will definitely rejuvenate the lost charm of your bathroom.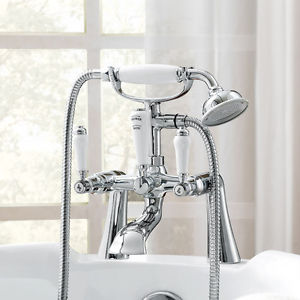 A shower curtain: Putting up a shower curtain well matched with the over all decors and design of the bathroom is like putting up a cheery on the top of the cake. Shower curtains may sound to be an old fashion accessories but if installed with latest style, trend and pattern can work out magically to effect the bathroom settings in a positive manner.
A cozy bathrobe: Install a cozy and sweet bathrobe for that complete after bath effect. Make your bath world more luxurious and comfortable by just adding a soft cozy bathrobe to your towel and accessories collection. Create a spa type feel and touch to your simple setting of bathroom by just adding up a bathrobe.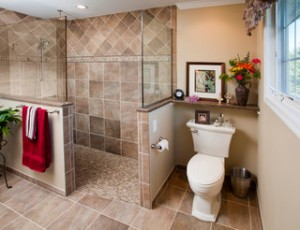 Plush slippers: Add a cozy and comfortable way to come out after your bath by just installing few pairs of plush slippers. Let your feet walk in comfort and soft linen or towel cloth rapped in a plush slipper. Make a complete feel and give a personal touch to your bathroom settings.
Glass Jars: Time to keep your bathroom accessories and things in well organized and clean manner. Install some glass jars to accommodate your extra stock of soaps, shampoo pouches, hand scrubbers, etc. It adds a classy and clean look to bathroom designing.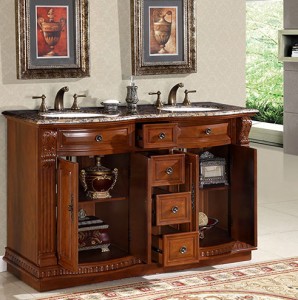 So, it was easy and fast isn't it? Just adding up few bathroom accessories will recreate a new, fresh, stylish and most importantly a complete look to your bathroom. No need to mess up with extra expenses, big accessories, huge renovations or remodeling. Add up the beauty with some of the personal touch and a budget which is comfortable and compatible to your pockets and ideas.
 Image Credits: www.hpmirror.com

comments